On My Shelf helps you get to know various writers through a behind-the-scenes glimpse into their lives as readers.
I spoke with Sam Allbery—pastor, global speaker for Ravi Zacharias International Ministries, editor for TGC, and author of Is God Anti-Gay?, James for You, and Why Bother with Church?—about what's on his nightstand, books he re-reads, books that have shaped his view of ministry, and more.
---
What's on your nightstand right now?
​Right now I'm reading a fairly typical mix for me: ​
What are some books you regularly re-read and why?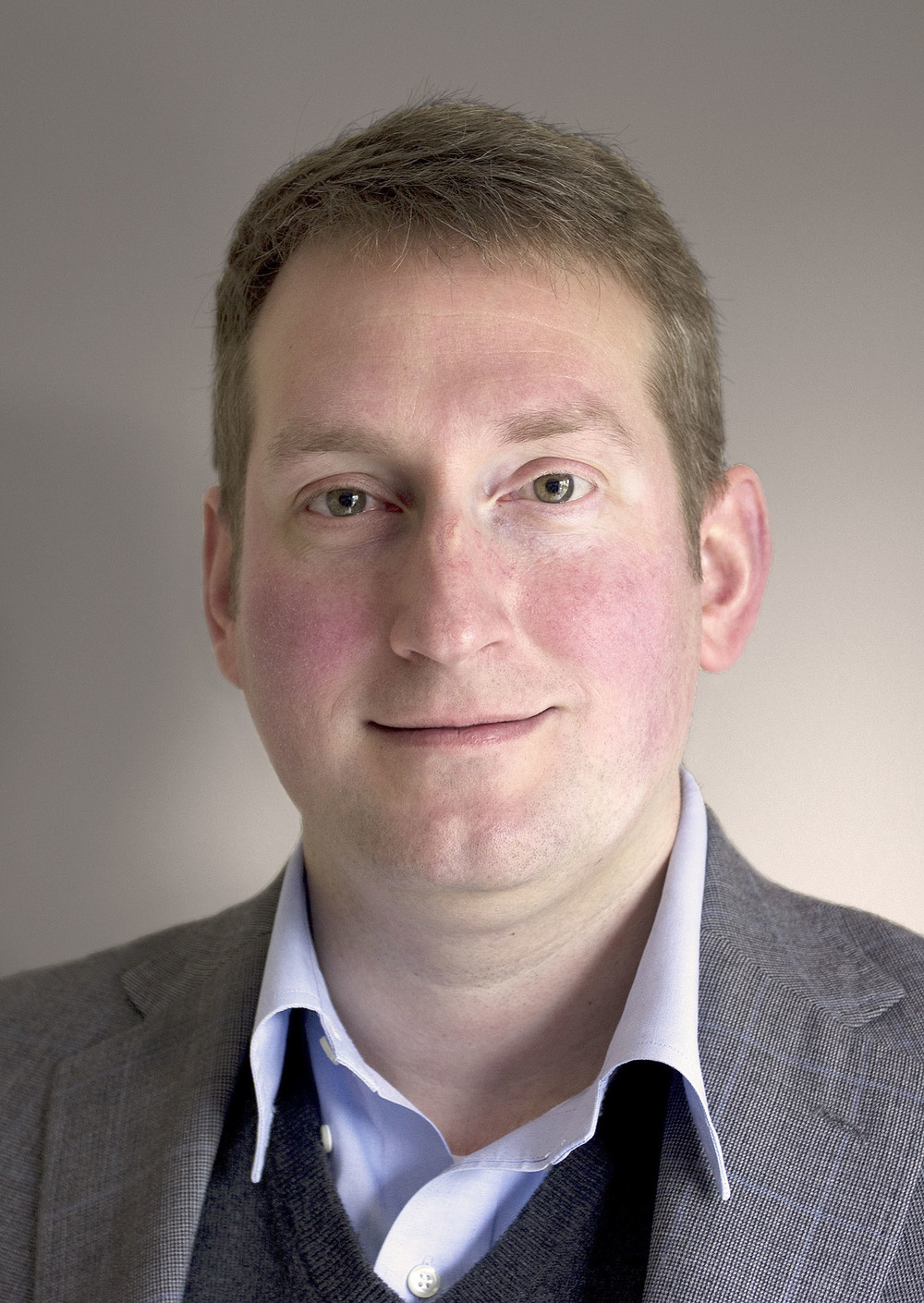 ​I don't normally re-read books. But because I know they'll always make me laugh I re-read Bill Bryson's
Notes from a Small Island
and
A Walk in the Woods
once a year or so. I regularly re-read C. S. Lewis, especially the
Chronicles of Narnia
—I've finally found separate, hardback, and (crucially) unnumbered
editions
—but also his
Cosmic trilogy
and theological books too. There are few writers who are such a pleasure to read.
What books have most profoundly shaped how you view gospel ministry?
​It's a little obscure now, but Don Carson and John Woodbridge's
​Letters Along the Way
has had a huge effect on me, and (again, unusually for me) I've re-read it several times. It is letters from a fictional seminary professor to a younger Christian over the course of the latter's early days as a Christian and his growth in pastoral ministry. It's chock-full of all the wisdom and insight you'd expect from these two authors, but very affecting given the epistolary format. I learned as much from the godly character of the letters as I did from their content. Another is John Piper's
Brothers We Are Not Professionals
, for all the deep wisdom he manages to share across a wide range of issues. Finally, I first read John Stott's
The Message of 2 Timothy
20 years ago as a student. It's both a sparkling exposition and also wonderful guide to pastoral ministry.
What book outside the Bible has most shaped your understanding of sexuality?
​Funnily enough, it's been people more than books. When I was first working through this issue there weren't many books on it. But key to the issue is realizing that the Bible doesn't have a theology of sexuality so much as a theology of marriage, and that all we believe as Christians about sexual ethics and sexual identity flows from that. So good thinking on how marriage expresses the gospel has really helped me, and for that Tim and Kathy Keller's
The Meaning of Marriage
has been especially helpful.
​Which book do you wish every evangelical Christian would read and why?
​
It would either be John Piper's
The Pleasures of God
or Roger Steer's
Hudson Taylor: A Man in Christ
. Both of these, in complementary ways, radically reshaped my understanding of what mattered most in life, especially God's pleasure in being known and his jealousy for his name—explained wonderfully by Piper and modeled powerfully by Taylor​. These are two books I recommend more than any others. If someone's not a natural reader (and many aren't), then the Taylor biography is every bit as gripping as a Harry Potter novel, so I often encourage people to start there. Good biographies are a great way to introduce people to doctrine and theology. But for those who do enjoy slightly deeper reading, the Piper book is an absolute must.
What are you learning about life and following Jesus?
​I once heard John Stott say that Christianity is "one long shout of joy," and at the time I was a little cynical. But I'm seeing more and more the truth in this. It's not that life itself is necessarily more joyful (though I've little to complain about), but that following Christ is. I continue to learn (and to need to learn) that Jesus himself is the good news and the prize. He's never the means to some other end, but the glorious end himself. I think I've always known that, but it's becoming more real. Recently turning 40 has helped with that. It's now more obvious what I don't have (and most likely never will). But it's also more obvious what I do have, and won't ever lose—and that matters much, much more.
---
Also in the On My Shelf series: Ray Ortlund, Brett McCracken, Mez McConnell, Erik Raymond, Sandra McCracken, Tim Challies, Anthony Moore, Sammy Rhodes, Karen Ellis, Alastair Roberts, Scott Sauls, Karen Swallow Prior, Jackie Hill Perry, Bruce Ashford, Jonathan Leeman, Megan Hill, Marvin Olasky, David Wells, John Frame, Rod Dreher, James K. A. Smith, Randy Alcorn, Tom Schreiner, Trillia Newbell, Jen Wilkin, Joe Carter, Timothy George, Tim Keller, Bryan Chapell, Lauren Chandler, Mike Cosper, Russell Moore, Jared Wilson, Kathy Keller, J. D. Greear, Kevin DeYoung, Kathleen Nielson, Thabiti Anyabwile, Elyse Fitzpatrick, Collin Hansen, Fred Sanders, Rosaria Butterfield, Nancy Guthrie, and Matt Chandler.
Browse dozens of book recommendations from The Gospel Coalition's leaders and sign up your church at Hubworthy.