On My Shelf is a series that helps you get to know various writers through a behind-the-scences glimpse into their lives as readers. We aim to interview a diverse array of people, sometimes from various faith backgrounds, on their own terms.
---
What's on your nightstand right now?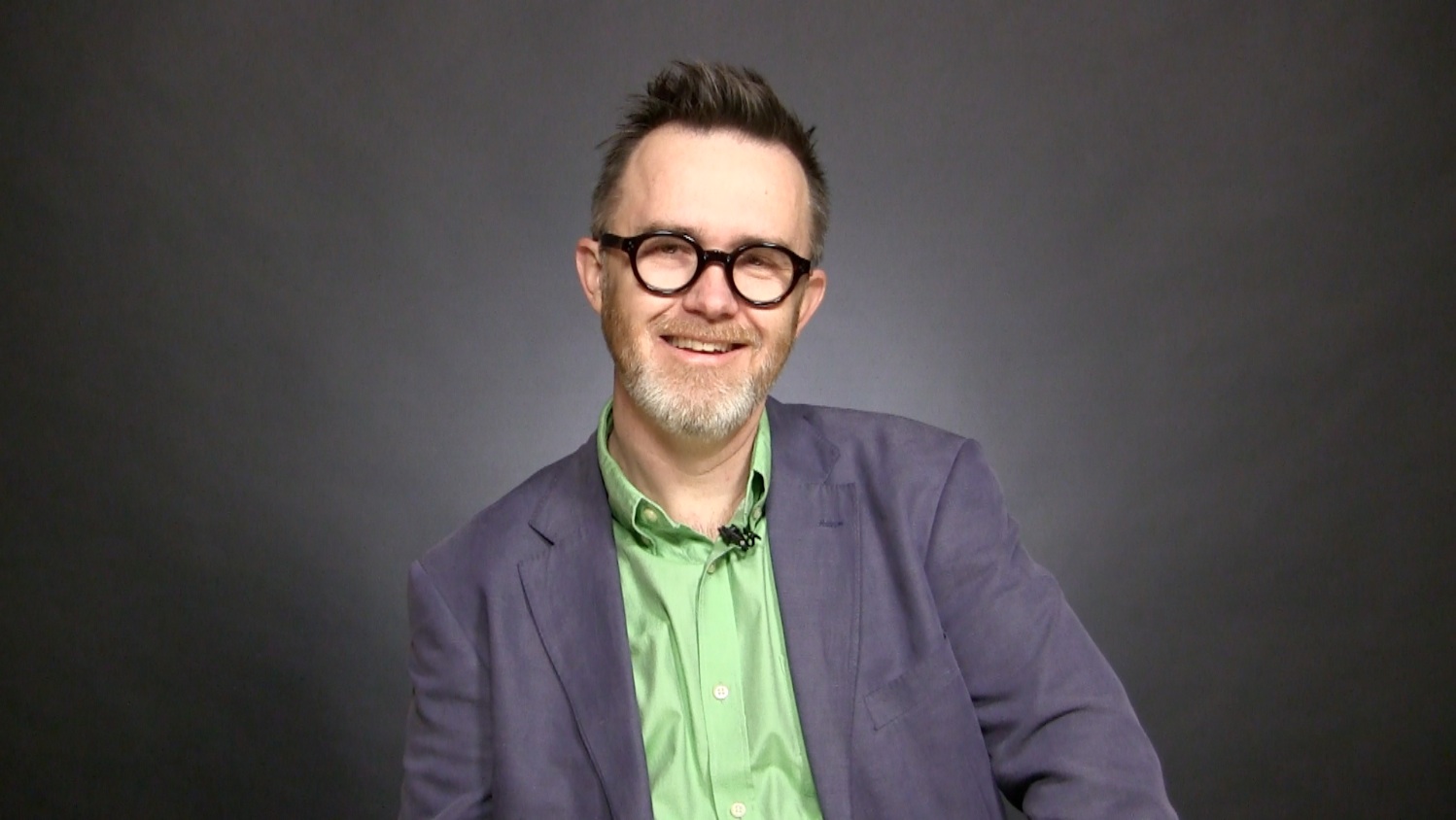 I'm a highly undisciplined reader who always has a few books going at the same time. Right now, I'm reading Dostoevsky (
The Brothers Karamazov
) and Tolstoy (selected short stories), both in the Pevear-Volokhonsky translation. I'm also reading a terrific book by the theologian Hans Boersma,
Heavenly Participation: The Weaving of a Sacramental Tapestry
, which is about the loss of metaphysical realism and the need for us postmoderns to recover it. It's part of my preparation for my next book, which is going to be about what I call the Benedict Option—that is, a way for small "o" orthodox Christians to stay faithful in the post-Christian era. And I'm also reading the church historian Robert Louis Wilken's
The Christians as the Romans Saw Them
because I think we're all going to have to learn from the example of the early church how to be faithful as an unpopular minority in a pagan culture.
What are some books you regularly re-read and why?
I often return to the essays of Wendell Berry, which are full of uncommon sense and integrity. It's like they recalibrate me. To be honest, I always have such a long queue of new books to get to that I don't do a lot of re-reading, but I find that those volumes refocus and reground me. The books I return to most often, though, are P. G. Wodehouse's Jeeves and Wooster novels. There never was a funnier writer in the English language. Most of what I read is burdened by maximum heaviosity. Sparkling Wodehouse is the perfect antidote. I took Dostoevsky to the beach last summer, finally said to heck with it, and went back to Wodehouse, which restored me to sanity.
What books have most profoundly shaped how you serve and lead others?
You know, I can name several books that have profoundly formed me, but that's not the question. When it comes to leadership, there's no doubt that Ken Myers's
Mars Hill Audio Journal
has been more influential than any series of books. I've bought many books based on interviews he's done with guests, been inspired and challenged by them, and found a community of friends within the Mars Hill orbit (I'm looking at you Alan Jacobs, and you Ralph C. Wood). I tell every intellectually engaged Christian I know that they absolutely have to subscribe to the
Journal
. There is nothing else like it in equipping us how to think about and respond to the challenges of our time and place. Once you get hooked, you'll wonder how you ever did without it.
What biographies or autobiographies have most influenced you and why?
One stands out above all others:
The Seven Storey Mountain
by Thomas Merton. It's the 1948 autobiography of a young writer and aesthete who found God and entered a Trappist monastery. I first read it when I was 18 years old and just beginning to discover Christianity as an adult. I picked it up at a friend's house while visiting one summer weekend. I remember exactly where I was sitting, and the quality of the afternoon light as I read its opening pages. Merton spoke so intimately to me, in my own messy experience, and revealed to me a world I'd never imagined. The title is a reference to
Purgatorio
, the second book of Dante's
Divine Comedy
, which Merton alludes to in order to highlight the great repentance he had to undergo in his quest for God. I hadn't thought about it until you asked the question, but my latest book is about lessons for contemporary Christians from reading Dante, and my next book is about what we can learn from the example of the monks. Funny that.
---
Also in the On My Shelf series: James K. A. Smith, Randy Alcorn, Tom Schreiner, Trillia Newbell, Jen Wilkin, Joe Carter, Timothy George, Tim Keller, Bryan Chapell, Lauren Chandler, Mike Cosper, Russell Moore, Jared Wilson, Kathy Keller, J. D. Greear, Kevin DeYoung, Kathleen Nielson, Thabiti Anyabwile, Elyse Fitzpatrick, Collin Hansen, Fred Sanders, Rosaria Butterfield, Nancy Guthrie, and Matt Chandler.