On My Shelf helps you get to know various writers through a behind-the-scenes glimpse into their lives as readers.
I asked Matthew Hall—dean of Boyce College and assistant professor of church history at The Southern Baptist Theological Seminary—about what's on his nightstand, books that have shaped his view of Christian higher education, his favorite fiction, and more.
---
What's on your nightstand right now?
There are four books sitting on my actual nightstand:
I keep "reading stacks" by different chairs at home and the office. Right now, they include:
What are your favorite fiction books?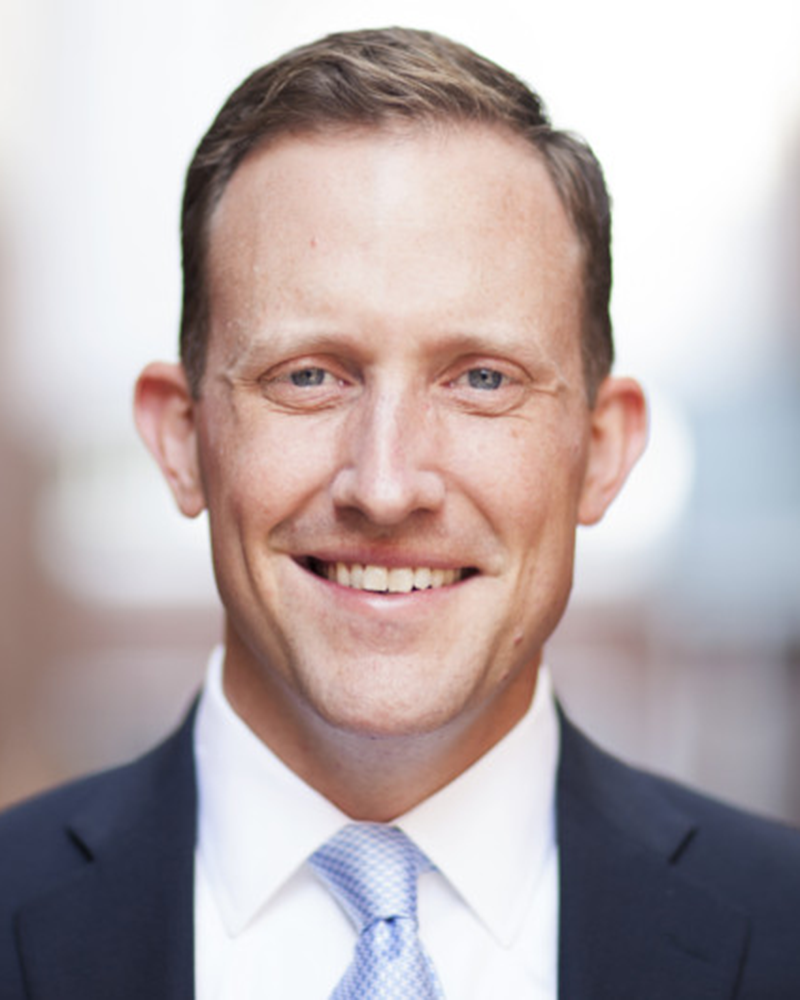 I remember reading Ralph Ellison's
The Invisible Man
during my senior year at Grove City College and being deeply affected. But in more recent years, Wallace Stegner's
Crossing to Safety
has likely been the most shaping novel I've read (and then given away to others). Stegner's portrayal of the remarkable gift of friendship is haunted by biblical truth. If I'm in a used bookstore, I can't help but checking to see if they have copies in stock.
What biographies or autobiographies have most influenced you and why?
John D'Elia's
A Place at the Table
was released after I'd finished seminary, but while still in graduate school. It alarmed me. It's a magnificent biography of George Eldon Ladd, the distinguished evangelical scholar, but it reads like Shakespearean tragedy. It helped warn me of the siren song of academic prestige and affirmation within the scholarly guild.
I remember the first time I read Tim Tyson's
Blood Done Sign My Name
. It challenged my notions of what historiography could be, disrupted my simplistic notions about the way race works in America, and didn't give me the luxury of "looking away" from the horror of racial violence and injustice.
In similar fashion, Robert Caro's
series on Lyndon Johnson
is spellbinding and sobering. Money may be an alluring idol, but LBJ understood that power is even more so. Reading those books gave me an accessible narrative that illustrated the tragedy of the thirst for power and the depravity of the human heart.
What are some books you regularly re-read and why?
J. I. Packer's
Knowing God
. I first read it in college and found it to be incredibly helpful. But I've come back to it at different seasons in life and almost rediscovered it every time. There are sections that I didn't appreciate as a younger man that now speak to me in profoundly biblical and needed ways.
I also routinely come back to Carl Henry's
Uneasy Conscience of Modern Fundamentalism
, which still seems to have an immediately clarifying effect in my own thinking about just how good the "good news" of the
evangelion
really is and what it means about God's work in the world today.
What books have most profoundly shaped how you serve and lead others for the sake of the gospel?
It may be nearly blasphemous in this venue, but I've learned more about leadership by watching others than by reading books on the subject. More recently, Andy Crouch's excellent
Strong and Weak
has been a great resource for me and our leadership team as we've tried to think together about some of the paradoxical ways in which authority and vulnerability work in our lives as individuals and as communities.
What books have informed your view of what higher education should (and shouldn't) be all about?
I keep
Christian Leadership Essentials
(edited by David Dockery) close by (having it in a digital format and readily available as a quick reference has been invaluable) and continue to learn from it. With a few notable exceptions, most books that are written
about
higher education aren't the ones I've found most helpful. Christian higher education has to wrestle with fundamental questions such as: What does it mean to be human? What is a "good life"? What does it mean to bear the image of God in this world? Most books on higher education seem to neglect those questions, trafficking instead in some form of secular materialism or mere mechanics of organizational machinery.
In recent years, my thinking on education has been provoked by Richard Mouw's excellent little book
Called to the Life of the Mind
and James K. A. Smith's
You Are What You Love
. Both have helped me reflect more clearly, and biblically, on the complexities of what it means to shape an institutional culture that is characterized by a vision of learning and flourishing that doesn't stop at the intellectual level, but spills over into every realm of human experience.
What are you learning about life and following Jesus?
I'm learning that most of the things that elevate my heart rate and provoke me to anger/anxiety/fear/etc. are often disordered. When I read the Gospels and notice what (or who) moves Jesus to outrage or confrontation, they're too often very different from the forces in my life. Whether at home, church, or work I'm learning that following Jesus in the power of the Spirit means having not only my thinking transformed, but also my loves. I want to be less thin-skinned, but more generous in compassion. Less sure of my own preferences and prejudices, more empathetic and willing to listen.
---
Also in the On My Shelf series: Drew Dyck, Louis Markos, Ray Ortlund, Brett McCracken, Mez McConnell, Erik Raymond, Sandra McCracken, Tim Challies, Anthony Moore, Sammy Rhodes, Karen Ellis, Alastair Roberts, Scott Sauls, Karen Swallow Prior, Jackie Hill Perry, Bruce Ashford, Jonathan Leeman, Megan Hill, Marvin Olasky, David Wells, John Frame, Rod Dreher, James K. A. Smith, Randy Alcorn, Tom Schreiner, Trillia Newbell, Jen Wilkin, Joe Carter, Timothy George, Tim Keller, Bryan Chapell, Lauren Chandler, Mike Cosper, Russell Moore, Jared Wilson, Kathy Keller, J. D. Greear, Kevin DeYoung, Kathleen Nielson, Thabiti Anyabwile, Elyse Fitzpatrick, Collin Hansen, Fred Sanders, Rosaria Butterfield, Nancy Guthrie, and Matt Chandler.
Browse dozens of book recommendations from The Gospel Coalition's leaders and sign up your church at Hubworthy.
Get a FREE eBook to strengthen your family discipleship!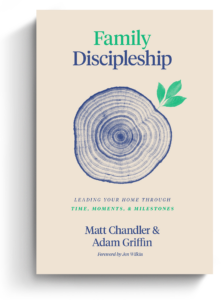 The back-to-school season is stressful for moms and dads. New rhythms of school, sports, and other extracurricular activities can quickly fill up a family's already busy calendar. Where do busy parents look for resources on discipling their family well? Aside from prioritizing church, what else can Christian parents do to instill healthy spiritual habits in their household?
Matt Chandler and Adam Griffin cover these questions and more in Family Discipleship: Leading Your Home through Time, Moments, and Milestones. And we're excited to offer this book to you for FREE as an eBook today.
Click on the link below to get instant access to your FREE Family Discipleship eBook now!