On My Shelf helps you get to know various writers through a behind-the-scenes glimpse into their lives as readers.
I corresponded with Louis Markos, professor in English and scholar in residence at Houston Baptist University, about what's on his nightstand, books that have shaped his thinking, why the pagan classics matter, his favorite fiction, and more. Markos is author of Literature: A Student's Guide; On the Shoulders of Hobbits: The Road to Virtue with Tolkien and Lewis; and From Achilles to Christ: Why Christians Should Read the Pagan Classics.
---
What's on your nightstand?
The Soul of the American University by George Marsden. Several of us at my university are reading and discussing this book as a guide for bringing together faith and reason, Jerusalem and Athens.
The Outline of History by H. G. Wells. Both C. S. Lewis and G. K. Chesterton wrestled with this highly influential Darwinian-naturalist work; I thought it was about time I wrestled with it as well.
Ethics by Baruch Spinoza. I'm at work on a new apologetics book, and it was high time I read closely and critically this chief Enlightenment work that has exerted a profound influence on the modern secular humanist worldview.
The Enchanted Castle and Five Children and It by Edith Nesbit. I've known for a while that the Chronicles of Narnia owe a great debt to Nesbit. These two works, which have been on my reading list for more than a decade, were delightful.
Tolkien Among the Moderns, edited by Ralph Wood. Great and fresh insights into Tolkien as I prepare to teach The Lord of the Rings.
What books have most profoundly shaped how you serve and lead others for the sake of the gospel?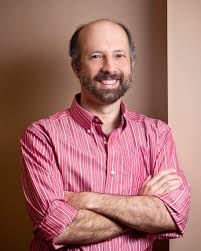 When I was in college and a member of InterVarsity Christian Fellowship, it was Becky Pippert's Out of the Saltshaker and Into the World and several books by John Stott that helped inspire me to evangelize. In graduate school, I was greatly influenced by Mark Noll's The Scandal of the Evangelical Mind and Lesslie Newbigin's Foolishness to the Greeks. But the writer who's shaped me most is C. S. Lewis, particularly through Mere Christianity, The Screwtape Letters, and The Great Divorce.
Why should Christians read pagan classics?
God speaks to us not only through special revelation (the Bible) but also through general revelation (nature, conscience, and the natural law). Although that statement wouldn't be controversial for most believers, I would add that God's general revelation also reaches us through the myths and legends, the poetry and the philosophy of the pre-Christian Greeks and Romans. There's true wisdom in the writings of Homer and Hesiod, Aeschylus, Sophocles, and Euripides, Plato and Aristotle, and Cicero and Virgil.
That wisdom isn't perfect, of course. Still, the Christian student need not fear that imperfection, for he has a touchstone—the Bible—against which to measure the limited, sometimes fragmented truths that appear in the works of those writers whom Dante rightly calls the virtuous pagans.
What biographies or autobiographies have most influenced you and why?
Three philosophical/literary/spiritual autobiographies have influenced me off and on over the last three decades: Augustine's Confessions, Coleridge's Biographia Literaria, and C. S. Lewis's Surprised by Joy. In all three intellectual testimonies I encountered an active, passionate mind willing to wrestle with the good, the true, and the beautiful in all of its manifestations.
To these I would add two epic autobiographical poems, Wordsworth's Prelude and Tennyson's In Memoriam. These have shaped me in a more emotional way, gently influencing my interactions with the natural world without and the psychical world within.
What are your favorite fiction books?
The Lord of the Rings and The Chronicles of Narnia are nearest and dearest to my heart; however, I have also been shaped by Zorba the Greek, The Brothers Karamazov, East of Eden, A Passage to India, Hard Times, A Tale of Two Cities, Frankenstein, and the short stories of Hemingway, Poe, Hawthorne, Borges, and Bradbury.
Still, when it comes to fiction, it's not novels that speak to my soul, but the great epics of Homer, Virgil, Dante, and Milton, and the plays of Sophocles and Shakespeare.
What are you learning about life and following Jesus?
What I've been learning most these days is my utter reliance on Christ. I'm the kind of reader and writer who loves to make scenarios in my head; more and more, I've had to surrender that to God and let him write the screenplay for my life. With each passing day, our world seems to become more fragmented, and my fellow travelers become less certain, less committed, less willing to stay the course. God doesn't need me to tell him how to make everything come out right; what he wants is my obedience, courage, trust, and gratitude. That's enough.
---
Previously in the On My Shelf series: Richard Mouw, Sam Allberry, Ray Ortlund, Brett McCracken, Mez McConnell, Erik Raymond, Sandra McCracken, Tim Challies, Anthony Moore, Sammy Rhodes, Karen Ellis, Alastair Roberts, Scott Sauls, Karen Swallow Prior, Jackie Hill Perry, Bruce Ashford, Jonathan Leeman, Megan Hill, Marvin Olasky, David Wells, John Frame, Rod Dreher, James K. A. Smith, Randy Alcorn, Tom Schreiner, Trillia Newbell, Jen Wilkin, Joe Carter, Timothy George, Tim Keller, Bryan Chapell, Lauren Chandler, Mike Cosper, Russell Moore, Jared Wilson, Kathy Keller, J. D. Greear, Kevin DeYoung, Kathleen Nielson, Thabiti Anyabwile, Elyse Fitzpatrick, Collin Hansen, Fred Sanders, Rosaria Butterfield, Nancy Guthrie, and Matt Chandler.
Browse dozens of book recommendations from The Gospel Coalition's leaders and sign up your church at Hubworthy.