On My Shelf helps you get to know various writers through a behind-the-scences glimpse into their lives as readers.
I corresponded with Bruce Ashford, provost and professor of theology and culture at Southeastern Baptist Theological Seminary in Wake Forest, North Carolina, about what's on his nightstand, books that have shaped his thoughts on politics and culture, his favorite fiction, what he's learning about life and faith, and more.
---
What's on your nightstand right now?
I read newspapers, journals, and magazines regularly. In the mornings, I pick through The New York Times and The Wall Street Journal, especially the politics and opinion pages. In the evenings, I read magazines and journals. My go-to magazines are First Things and Comment, although I also enjoy The New Criterion and literary magazines such as The Atlantic and Times Literary Supplement.
Recently, I've finished reading Craig Bartholomew and Michael Goheen's Christian Philosophy, John Bolt's Bavinck on the Christian Life, George Steiner's Lessons of the Masters, and Os Guinness's Fools Talk.
Over the next few months I plan to re-read Abraham Kuyper's Our Program and Pro Rege, as they're being translated and published in a 12-volume series by Lexham Press. Also, I look forward to reading Jonathan Leeman's Political Church, James K. A. Smith's You Are What You Love, John Frame's A History of Western Theology and Philosophy, and David Koyzis's We Answer to Another.
Which books have profoundly shaped the way you lead and serve others for the sake of the gospel?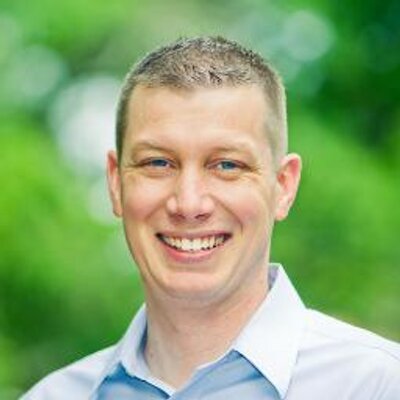 During my late teens and early 20s, I was profoundly shaped by Jim Elliot's In the Shadow of the Almighty, Richard Wurmbrand's Tortured for Christ, and John Piper's Let the Nations Be Glad. These books taught me the unsurpassed value of loving Christ and the high calling of preaching the gospel to the nations.
I also began to read everything I could get my hands on by Francis Schaeffer, C. S. Lewis, Abraham Kuyper, and Richard John Neuhaus. From these authors I learned what it looks like to bring one's Christianity into the public square.
During seminary and shortly thereafter, I began reading books written in the Dutch Reformational tradition. I return to that tradition often, especially as it relates to matters of public theology. Among those books, some of the most helpful were Abraham Kuyper's Lectures on Calvinism, Herman Bavinck's Our Reasonable Faith, Al Wolters's Creation Regained, Gordon Spykman's Reformational Theology, and Michael Goheen's Light to the Nations.
Which books have most shaped your thinking on politics and public life?
Augustine, City of God. I've read City of God at least five or six times. I recommend the abridged version (Image, 1958) with a foreword by Vernon J. Bourke. From City of God, we learn a captivating strategy for bearing witness in the midst of declining empire.
Chuck Colson, Born Again. Colson's life story is both moving and instructive.
Richard John Neuhaus, The Naked Public Square. This powerful little volume argues that Christians can and should bring their Christianity into the public square.
Richard Mouw and Sander Griffioen, Pluralisms and Horizons. Mouw and Griffioen wrestle with the timely issue of how to conceive of public Christian witness in a plural society.
Richard Mouw, Uncommon Decency. This book is about Christian civility in an uncivil world. It should be required reading for every Christian politician, blogger, and political pundit.
Which books have most shaped your evaluation of the West, especially in its need for the gospel?
George Steiner, Real Presences. Steiner was a brilliant literary critic and public intellectual. In this book, he argues that modernity has broken the covenant between word and world, engendering skepticism and irony while subverting meaning and morality.
John Carroll, The Wreck of Western Culture. Carroll, an Australian sociologist, argues that secular humanism has made our culture into a "colossal wreck," divesting life and death of their divine meaning, thereby undercutting the moral order and ruining our social fabric.
Richard John Neuhaus, American Babylon. Neuhaus argues that the relativism of American universities has radically reshaped American society and culture, and for the worse.
Tim Keller, The Reason for God. Keller draws upon theology, literature, sociology, philosophy, and other disciplines to make a compelling 21st-century case for Christianity.
What are your favorite fiction books?
Flannery O'Connor, The Complete Stories. This is a delightful collection of short stories. Each story is 10 to 15 pages long, just right for bedtime reading.
Walker Percy, The Moviegoer. This serious but entertaining little novel is about Binx Bolling who, on the eve his 30th birthday, sets forth on a journey to find himself.
John Kennedy O'Toole, A Confederacy of Dunces. A gut-bustingly funny story about Ignatius Reilly and his misadventures in New Orleans. Only a man born with a petrified mandible could fail to laugh out loud while reading this book.
What are you learning about life and following Jesus?
Over the past few years, the Lord Jesus has been showing me—again—the need to be unhurried and contemplative in my walk with him. A relationship with him isn't something that can be hurried. There are so many things in my life that work against this sort of unhurried and meditative devotional life. One major hindrance is the insanity of the technological revolution—with its phone calls, text messages, emails, Twitter notifications, and Facebook messages—which creates in us a sort of chronic distractedness. Another hindrance is the business of midlife, as we try to be faithful in our churches, families, workplaces, and communities. But more significant than those hindrances is the sinful inclinations of my own heart, inclinations that urge me to pay more attention to the Giver's gifts than to the Giver himself. I've found Eugene Peterson's books, such as A Long Obedience in the Same Direction, helpful in counteracting these inclinations.
---
Also in the On My Shelf series: Jonathan Leeman, Megan Hill, Marvin Olasky, David Wells, John Frame, Rod Dreher, James K. A. Smith, Randy Alcorn, Tom Schreiner, Trillia Newbell, Jen Wilkin, Joe Carter, Timothy George, Tim Keller, Bryan Chapell, Lauren Chandler, Mike Cosper, Russell Moore, Jared Wilson, Kathy Keller, J. D. Greear, Kevin DeYoung, Kathleen Nielson, Thabiti Anyabwile, Elyse Fitzpatrick, Collin Hansen, Fred Sanders, Rosaria Butterfield, Nancy Guthrie, and Matt Chandler.
Browse dozens of book recommendations from The Gospel Coalition's leaders and sign up your church at Hubworthy.