Editors' note:
TGC's "Thorns & Thistles" column seeks to apply wisdom with practical advice about faith, work, and economics. If you have a question about how to think about and practice your work in a way that honors God, let us know at [email protected].
What are some helpful ways to encourage fellow Christians who struggle to integrate their faith with their work? To avoid being, in the words of Dick Keyes, either the musk ox that circles up with other Christians and kicks the outsiders, or the chameleon who never gives any hint that they're a believer?
---
Before answering this sincere and common question, we need to acknowledge an underlying assumption. Your work is not able to bear the weight of your faith. As important as your vocation is to fulfilling the first and second greatest commandments, it cannot hope to encapsulate the length, height, and depth of the person and work of Jesus Christ and your identity as his disciple.
Let's establish up front that you cannot integrate your faith into your work; rather, you must integrate your work into your faith. This reorientation of submitting our entire lives—body and soul—underneath the lordship of Christ will provide the framework we need to avoid both holy huddles and hidden lamps.
Holy Huddles
Jesus said the world will know we are his disciples by our love for one another (John 15:35). And certainly, working with Christian brothers and sisters is both a gift (especially if they exhibit the gifts of the Spirit) and a witness (as our interactions can show a different way to live).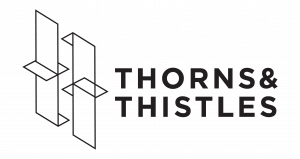 Yet our unity in Christ is meant to be far more centrifugal than centripetal. Jesus propels us outward into awkward encounters and difficult conversations. From Genesis to Revelation, the Father, Son, and Spirit work to transform outsiders into insiders.
As N. T. Wright puts it, "He did not want to rescue humans from creation any more than he wanted to rescue Israel from the Gentiles. He wanted to rescue Israel in order that Israel might be a light to the Gentiles, and he wanted thereby to rescue humans in order that humans might be his rescuing stewards over all creation."
We aren't saved from interactions with unbelieving coworkers but to them.
Hidden Lamps
There is a certain allure and legitimate appeal to watching, drinking, reading, and consuming the same things as our coworkers. It is a unique joy to share in the fruits of creation with those whom the Creator is calling into repentance.
Paul illustrates this well. After all, he sought to be all things to all people. But we must remember that the apostle did this for the sake of the gospel that he might win more of them to the faith (1 Cor. 9:19-23). The call is not to be changed by the culture. The call is to change the culture through the the gospel.
We aren't saved from interactions with unbelieving coworkers but to them.
It is one thing to adopt a hobby, attend a concert, or take the fall for a mistake in order to befriend a coworker. It is another thing, a more holy thing, to know them as well as they will allow—to grieve when they grieve, to rejoice when they rejoice. That takes time—maybe walking with her during lunch or grabbing dinner with him after work—but cultivating an authentic relationship is worth it. Trust built on more than commonalities and missions strategies begets natural opportunities to testify to God's goodness and grace.
More Excellent Way
We end where we began: your work is not meant to bear the weight of your faith. John Bunyan's The Pilgrim's Progress tells the tale of Christian losing his burden of sin as he gazes upon the weight of the cross. I encourage you to gaze upon the crucified, risen, and returning Lord.
How do we gaze on Christ in our work? We privilege the image of God in our coworkers.
Pray for them when you're tired and it's inconvenient.
Commit to a healthy local church that will propel and partner with you as you love your coworkers.
Invite your contract employee over to watch the game with your friends.
Offer to help your boss move into her new home.
Be bold enough to tell your employee that her work has cosmic significance whether she sees it or not.
And slowly but surely, the burden of balancing holy huddles and hidden lamps will fade from sight.
Jesus is making all things new by bringing all things under his rule and reign. Your work and work relationships are of utmost important to him, and he will not rest until he wrests them from your grasp. You will find that his yoke and burden are easier and lighter than the weight of worrying and working for him in self-reliance. So come to the cross (Matt. 11:28–30). And just like Bunyan's Christian, you too will begin to sing:
Must here the burden fall from off my back? Must here the strings that bound it to me, crack? Blessed cross! Blessed sepulcher! Blessed rather be the Man that there was put to shame for me.
In a season of sorrow? This FREE eBook will guide you in biblical lament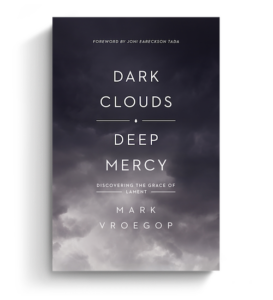 Lament is how we bring our sorrow to God—but it is a neglected dimension of the Christian life for many Christians today. We need to recover the practice of honest spiritual struggle that gives us permission to vocalize our pain and wrestle with our sorrow.
In Dark Clouds, Deep Mercy, pastor and TGC Council member Mark Vroegop explores how the Bible—through the psalms of lament and the book of Lamentations—gives voice to our pain. He invites readers to grieve, struggle, and tap into the rich reservoir of grace and mercy God offers in the darkest moments of our lives.
Click on the link below to get instant access to your FREE Dark Clouds, Deep Mercy eBook now!