Suffering hurts.
I'll never forget the feeling that came over me when I was told a close friend of mine had suddenly passed away. It was a feeling of utter helplessness. There was nothing I could do to prevent it. Nothing I could do that would change it. All I could do was react to it.
Given the severity and randomness of suffering, it's not surprising that people react to it in all kinds of ways.
Some become anxious, worried, stressed. Others are driven to despair and depression.
Some become angry with God: How could you let this happen to me? Still others become cynical or indifferent: Let us eat, drink and be merry, for tomorrow we die.
Others think suffering has come to them because they've done something bad, so they redouble their efforts at doing better. Those influenced by Eastern religions seek to build up their karma.
Others strive to "get their blessing," since they've been told by their church that "health and wealth are available to you—if only you would have more faith and give more money."
Indeed, there are many versions of "Christianity" out there that are cheap, deficient, and substandard. And they'll fail us when suffering hits.
False Christianity Crumbles
That's because real Christianity is about a relationship with God, one that is secured through Jesus. True joy can't be found apart from an authentic, substantial, and active relationship with God through Jesus. Anything less than that will compromise our ability to find joy when we face suffering.
This is why a superficial, "Sunday only" Christianity doesn't work when we're suffering. Whatever you think you can gain from an hour or so on Sunday morning will crumble in the face of the many difficult hours you'll experience when profound pain arrives.
This is why a "name it and claim it" prosperity-gospel Christianity doesn't work. It treats God as if he's a lottery ticket.
You will always be disappointed in a God whose sole function is to provide you with material blessings, since no amount of material blessings can protect you from pain. Suffering is like a razor-sharp knife that has an especially easy time cutting through a life that puts its hopes in riches and possessions.
This is also why legalistic Christianity doesn't work. A relationship with God based on keeping a list of rules focuses our attention not on God but on ourselves. This road won't lead us to joy but to guilt, shame, or pride—all of which make poor allies in the fight to endure suffering.
So what we most need when we face suffering is a real, authentic, substantial, active relationship with God. We cannot settle for anything less, for anything less will not be strong enough to help us experience joy in the prison of pain.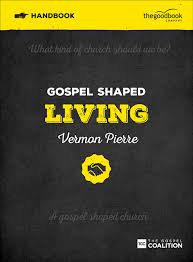 True Christianity Stands
A relationship with God means his people can stand on him and cast the full weight of our concerns on him, knowing we will not fall apart. Yes, we will have pain. We will have hurt. But as long as we place our dependence on our relationship with the Lord, God's people will not fall. They will stand. And they will not be moved.
As the apostle Paul wrote: "Rejoice in the Lord always; again I will say, rejoice. Let your reasonableness be known to everyone. The Lord is at hand" (Phil. 4:1). Joy comes out of the stabilizing strength that comes from looking beside you and seeing God there with you.
Joy is found in relationship with God because God is a God of salvation. We can have joy if we know what we face now will eventually end. We can have joy if we know for certain that while we must face it, we won't be destroyed by it but will come through it. We can have joy if we know we will ultimately be saved out of our suffering. In the cross we see that God loves us so much he sent his Son die for us. Since he has done the big thing for our salvation, we can be confident that even in our present suffering we will never be separated from the love of God (Rom. 8:38–39).
Never Let Us Go 
The promise of God to his people is that no suffering we face will totally obliterate us. He won't explain everything, but he will ultimately save us from everything. The worst disappointments, the worst depressions, the worst pains, the worst and most unexpected deaths, will not destroy those who have God as their saving hope.
And we can say this because God has already blazed a way through all suffering and sin by means of his Son. We can have joy in suffering because God has already built the road to eternal joy at the cross of Christ.
In the face of suffering, all the world can offer are sad clichés. But true Christianity actually has something substantial to offer, because we have a Savior who went through suffering so we can have confidence that he'll never let us go.