In conjunction with our 2016 Women's Conference (TGCW16) this week, The Gospel Coalition is thrilled to release When Trials Come: Resurrection Songs for a World of Suffering, an album featuring songs from Sandra McCracken, Shane & Shane, Jenny & Tyler, Page CXVI, Jackie Hill-Perry, Keith & Kristyn Getty, Beautiful Eulogy, and more.
Beginning today, you can download it free at TGC.org/ResurrectionSongs.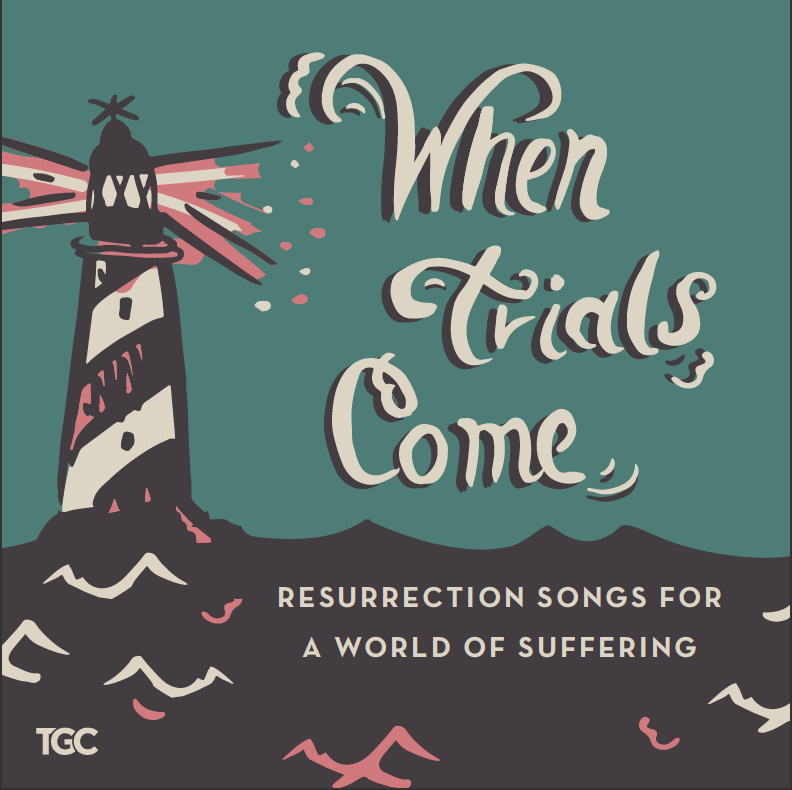 Curated specifically with TGCW16 and 1 Peter in mind, the songs of When Trials Come will remind you afresh of your glorious hope in Christ even amid suffering. Songs like Jenny & Tyler's "See the Conqueror" and The Village Church's "Raging Strong" focus on Jesus's suffering on the cross and the power of his resurrection, where he triumphed over death forever (1 Pet. 2:21–24; 3:18–22). "Acquired in Heaven" by Beautiful Eulogy and "Far Kingdom" by The Gray Havens give us a greater vision of heaven, reminding us that though we face hardships as pilgrims here, we have an imperishable and unfading inheritance awaiting us in glory (1 Pet. 1:3–9, 13–16). Songs like "Though You Slay Me," written by Shane Barnard after the sudden passing of his dad, will prompt you to trust our sovereign and good God, even amid the darkest storm (1 Pet. 4:12–19).
Music shapes our theology. We hope that the songs on this album will form in you a more robust understanding of God and his church, the kind of understanding that will hold fast through seasons of pain. We pray the beautiful truths of 1 Peter would continue to root deeply in your hearts through these songs. Listen as you're driving kids to school, working at your desk, and running errands, and let the message of the gospel and the hope of the resurrection fortify your faith.
Download the album free at TGC.org/ResurrectionSongs, and please consider supporting the artists who have so generously donated their work. Here is the full tracklist with links to their websites: