Running from Mercy: Jonah and the Surprising Story of God's Unstoppable Grace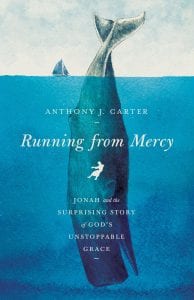 Anthony Carter
B&H, 2018
Carter sees with wonderful clarity how the story of Jonah reflects the big, Bible-long picture of God's gracious pursuit of sinners, and he has a remarkable ability to expound each step of Jonah's story with theological and practical insight. A thoroughly enjoyable read for any Christian and a stimulating and helpful aid for the preacher.
Susie: The Life and Legacy of Susannah Spurgeon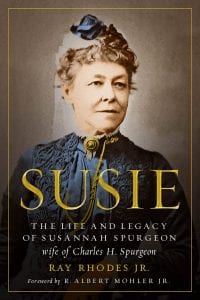 Ray Rhodes Jr.
Moody, 2018
You know Spurgeon, but what do you know of his wife? Did you know, in fact, that we would not know the great British preacher as we do if it weren't for his wife, Susie? You'll love their love story, and you'll love their whole story. This book fills an important gap in church history studies, and its importance is matched only by the enjoyment it gives in reading. And it's easily accessible to all readers besides. Thoroughly delightful!
In the Year of Our Lord: Reflections on Twenty Centuries of Church History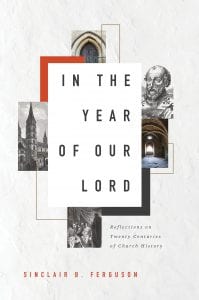 Sinclair B. Ferguson
Reformation Trust, 2018
Anytime I see a new book from Sinclair Ferguson, I get it. He's one of a handful of authors whose works I'll read and recommend every time. This book is his survey of 20 centuries of church history in 20 brief chapters. The approach is unique and the pace is swift and broad, providing an excellent overview of the church's past. Each chapter features a representative selection from that given century, in addition to Ferguson's insightful survey. A great read and a great choice for anyone on your Christmas list.
A Jesus Christmas: Explore God's Amazing Plan for Christmas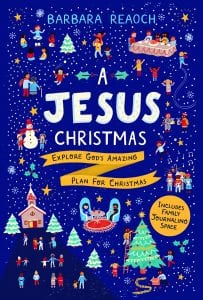 Barbara Reaoch
The Good Book Company, 2018
The Bible is a story about Jesus, and to understand Jesus rightly we must understand the Bible story. This little book is designed to highlight that story for children at Christmastime. Reaoch traces the story of Jesus from Genesis and the Pentateuch through the Davidic promise and the prophetic hope to Matthew 1–2, Luke 2, John 1, and the incarnation of Christ. Each step is drawn out with engaging questions and even a place for your child to draw. This little book is a wonderful idea and a wonderful resource for parents to teach their children about Jesus and the Bible story.
Brian Rosner, Andrew Malone, Trevor Burke (eds.)
Bloomsbury / T&T Clark, 2017
A one-of-a-kind analysis of Acts and Paul's epistles to draw out the nature of the apostle's pastoral heart and work. It's a dimension of study that was needed and that's eminently useful for the pastor's own enrichment and for enriching his expositions of the many, many Pauline passages examined in this book. A genuine contribution to New Testament and pastoral studies.