Editors' note:
On average, we publish around 150 book reviews a year at The Gospel Coalition. Ecclesiastes 12:12 rings true: "Of making many books there is no end." It's impossible to read, let alone review, each one. But in addition to our steady line of reviews, we want to highlight other books you should know about. This is our monthly installment of brief book notices from Fred Zaspel. You can check out more book notices, reviews, author interviews, and book summaries at Books At a Glance.
Superheroes Can't Save You: Epic Examples of Historic Heresies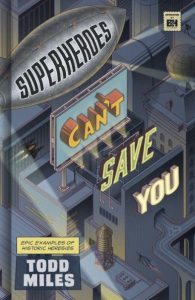 Todd Miles
B&H, 2018
208 pages
Understanding the ancient christological heresies is one important avenue to learning the biblical teaching about the person of Christ historically held by the Christian church, and this approach by Todd Miles is both clever and insightful. You might not have thought that superhero figures could serve as such helpful foils for understanding everything from Docetism to modern liberalism—and, in turn, a clearer Christology—but here it is. A useful study probably especially for youth and college-age students but an easily accessible study for all.
David W. Chapman & John D. Currid (eds.)
Crossway, 2018
Our Bible is rooted in history, and an awareness of that history enlightens our understanding at virtually every turn. That's the idea behind this new study Bible. Hundreds of study notes, photos, side bars, charts, timelines, and articles—all easily accessible to the average reader—combine to illumine our Scripture reading. Before you say, "Not another study Bible!" you will want to take a look at what this newest one has to offer. A unique and valuable resource. I plan to keep my copy handy.
Introducing Jesus: A Short Guide to the Gospels' History and Message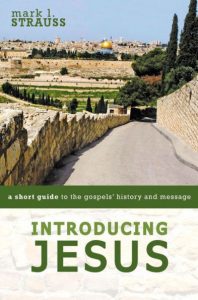 Mark L. Strauss
Zondervan, 2018
192 pages
This book was a great idea. Strauss titled it Introducing Jesus, but he might as easily have named it Introducing the Gospels. Strauss's familiarity with the Gospels is already well known (see Four Portraits, One Jesus), and here he provides an entry-level introduction. In short order he surveys the Gospels' historical and religious setting and their respective contributions and themes. An excellent introduction, easily accessible. I'll certainly want to assign this as required reading next time I teach a college course on the Gospels.
Heaven on Earth: What the Bible Teaches about Life to Come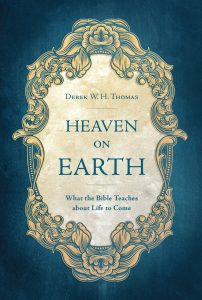 Derek Thomas
Christian Focus, 2018
112 pages
Derek Thomas is a pastor-theologian who knows how to communicate biblical teaching on a popular level. In these chapters, which originated as sermons, Thomas winsomely presents biblical answers to questions every Christian asks (even "Will there be dogs in heaven?"), offering helpful clarifications at important points. Written primarily for believers but equally valuable evangelistically for inquirers.
Christianity Considered: A Guide for Skeptics and Seekers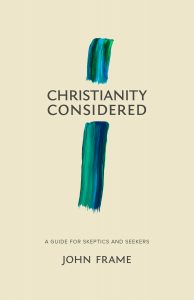 John Frame
Lexham Press, 2018
128 pages
Here John Frame takes his famous apologetic method to the streets, aiming at the skeptic and the seeker. This isn't apologetic methodology, really—it's just Frame's apologetic methodology applied. Without philosophical baggage and without discussion of apologetics per se, he simply guides the reader through ultimate questions that, when rightly considered, ought to lead to Christian conclusions. "What I hope to do in this volume is simply to present a biblical way of knowing God in contemporary language." Easily accessible, it's aimed at the unbeliever yet is an excellent model for the Christian in contemporary evangelism and a gateway to understanding Frame's apologetic method.