Editors' note:
On average, we publish around 150 book reviews a year at The Gospel Coalition. Ecclesiastes 12:12 rings true: "Of making many books there is no end." It's impossible to read, let alone review, each one. But in addition to our steady line of reviews, we want to highlight other books you should know about. This is our monthly installment of brief book notices from Fred Zaspel. You can check out more book notices, reviews, author interviews, and book summaries at Books At a Glance.
That Hideous Strength: How the West Was Lost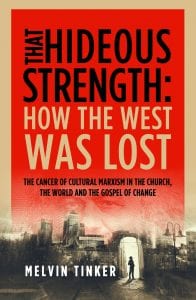 Melvin Tinker
Evangelical Press, 2018
There are few people in this world who really understand our culture and then explain it all so the rest of us can get it, but that's what Tinker does for us here. Taking his cue from C. S. Lewis (That Hideous Strength and The Abolition of Man) and Genesis 11—the Tower of Babel—he exposes contemporary culture through biblical lenses and challenges us to understand accurately the world we live in. A helpful little book and a good introduction to concepts like critical theory and cultural Marxism. A quick but rewarding read. Pastors, if you're not up to speed on today's culture shift, this is a great place to start catching up. Highly recommended.
Holding Fast the Faithful Word: Sermons and Addresses by Samuel Miller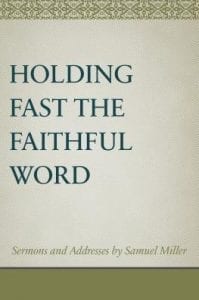 Kevin Reed, ed.
Reformation Heritage, 2018
Here's an excellent collection of sermons from Samuel Miller, Princeton Seminary's second professor. Coming from an accomplished preacher and a man of recognized piety, Miller's sermons that are both warm and also deeply informed. And Reed's biographical sketch is worth the price of admission. A welcome addition to Princetonia and rich reading for anyone.
The Gospel-Driven Church: Uniting Church Growth Dreams with the Metrics of Grace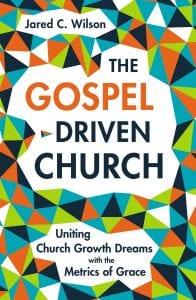 Jared C. Wilson
Zondervan, 2019
Gospel-centeredness must be more than a mere cliché, and Wilson wants to see this principle shape the church from top to bottom. His challenge to the contemporary church is needed, and his counsel is sound and informed. Written for a popular audience, simple, and engaging. An excellent refresher if you already "agree" and a friendly but clear challenge to any who may not yet "get it."
Holy Sexuality and the Gospel: Sex, Desire, and Relationships Shaped by God's Grand Story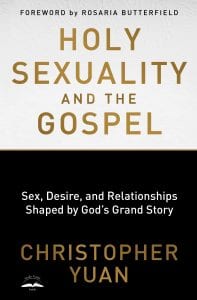 Christopher Yuan
Multnomah, 2018
Our cultural moment has of necessity given rise to a growing number of books addressing the question of homosexuality. Christopher Yuan, popular speaker and a professor of theology at Moody Bible Institute, has his own captivating story to tell, but he aims to help us understand sexuality in light of biblical and systematic theology. A helpful study and a topic on which today's Christian must be well-informed.
Human Nature from Calvin to Edwards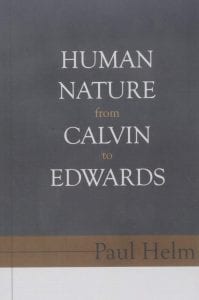 Paul Helm
Reformation Heritage Books, 2018
Reformed theologians have said much about human nature, but this book fills a gap. The focus isn't on human nature as it relates to soteriology (questions of depravity and the like) but rather on human nature itself—what it means to be a human being. For answers Helm turns to Reformed writers of the 16h, 17th, and even a bit in the 18th century. An insightful quest and a genuine contribution to historical theology as well as biblical anthropology.
Three Views on Israel and the Church: Perspectives on Romans 9–11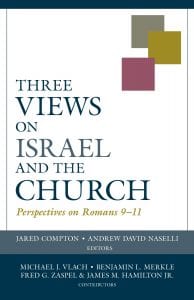 Andrew Naselli and Jared Compton (editors)
Benjamin Merkle, Michael Vlach, Fred Zaspel (contributors)
Kregel, 2019
I must mention this book, even if it is at the risk of self-promotion. Jared Compton and Andy Naselli had a great idea to create a book from a discussion-debate of the correct interpretation of Romans 9–11—the crucial passage on Israel and the church—and I think the result is a helpful resource. All three sides agree that the focus here is ethnic Israel, but from there the viewpoints diverge, providing insight into the critical exegetical turns and hermeneutical questions involved.