Equipping for Life: A Guide for New, Aspiring, and Struggling Parents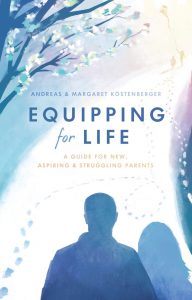 Andreas and Margaret Köstenberger
Christian Focus, 2018
Andreas and Margaret Köstenberger are experienced, successful parents who have thought a lot about Scripture's teaching regarding parents and children and how it should shape their own parenting. There are many—endless!—books on parenting, and many good ones with much to offer. This one is unusually good in its theologically driven yet practical counsel. Highly recommended.
Matthew Barrett
Kregel, 2018
The Christian notion of salvation is so obvious and simple that a child can understand it. But then again, it's so complex and involves so many considerations that biblical scholars can spend a lifetime of study trying to grasp it all. Matthew Barrett has been concentrating on this wonderful doctrine for some years, and this new book is the fruit of his study. The "40 Questions" approach usefully sorts out the various issues involved, and Barrett's answers are consistently concise and on the mark. I'll be recommending this for some time to come.
Theophany: A Biblical Theology of God's Appearing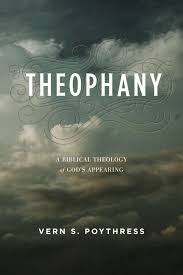 Vern S. Poythress
Crossway, 2018
Vern Poythress is one of those rare scholars who can think big picture while working through the details, and who can present it all so clearly and simply that it's easily accessible to any reader. It's no surprise that he's the one to give us the book on this rather neglected area of study, exploring the "appearings" of God in Scripture, related themes, and how they all inform the storyline of Scripture. Easily the best book on the subject.
Christianity at the Crossroads: How the Second Century Shaped the Future of the Church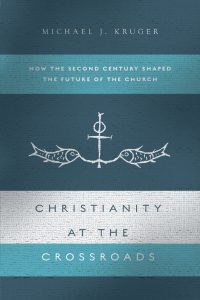 Michael J. Kruger
IVP, 2018
Michael Kruger is a well-known authority on discussions related to the New Testament canon, and with this book he continues to contribute to our understanding of early church history. The challenges and events of second-century Christianity have had long-lasting effect on the church, and Kruger's account is both informed and fascinating. An important book and an enjoyable read.
Quest for the Historical Apostles: Tracing Their Lives and Legacies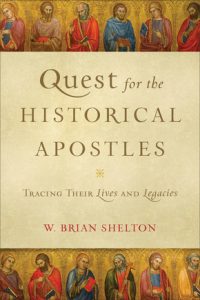 Brian Shelton
Baker Academic, 2018
Brian Shelton scours the ancient sources—biblical and otherwise—to give us one of the fullest accounts of the lives and work of the apostles in the first century. His work provides an excellent link from biblical studies to church history. A resource no study of the apostles would want to be without.
High King of Heaven: Theological and Practical Perspectives on the Person and Work of Jesus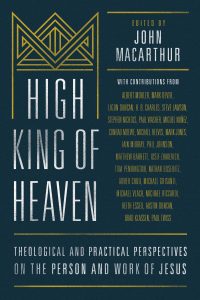 John MacArthur (ed.)
Moody, 2018
An excellent collection of essays by prominent pastors and theologians such as John MacArthur, Ligon Duncan, Michael Reeves, Steve Lawson, Al Mohler, and many more on major biblical passages and wonderful themes related to the person and work of Christ. Well informed and warmly expounded.
The Universal Story: Genesis 1–11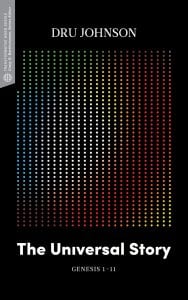 Dru Johnson
Lexham Press, 2018
The first 11 chapters of Genesis are foundational to the entire biblical narrative and teaching. Dru Johnson rightly understands these chapters as providing the background to, well, everything, and he keeps this big picture in mind. He provides popular yet insightful and well-informed expositions of these chapters. Later in the book he relates the Genesis account to evolution and ethics; this is helpful also, although I don't sympathize with his seeming (at least theoretical) openness to some kind of evolutionary theory. Still, an enjoyable book that opens the theology and significance of these early chapters of the Bible. Useful for the individual Christian reader and especially for the preacher who may be planning to preach through Genesis.