6 Ways the Old Testament Speaks Today: An Interactive Guide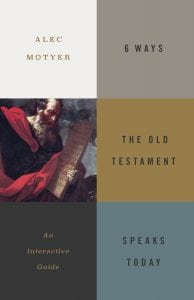 Alec Motyer
Crossway, 2018
It takes someone who knows and loves the Old Testament as Alec Motyer did to reduce the whole into six such comprehensibly profitable chapters. Surveying these six Old Testament "voices"—history, religion, worship, prophecy, wisdom, and God—Motyer provides one of the simplest and best introductory guides to reading the Old Testament you'll find. The book is designed to work through in six weeks: each of the six chapters includes six related daily Bible reading assignments, with a brief guide to each. Scholars, pastors, and new Christians all will find this book both enjoyable and profitable. A new favorite.
The God Who Gives: How the Trinity Shapes the Christian Story
Kelly M. Kapic
Zondervan, 2018
Our generation is learning that the Bible is a gospel-shaped story, and we're blessed to see an ever-increasing number of books written to expound that story. But not many have thought through the meaning of that story and how it all shows up in human experience—our own story—as thoroughly as Kapic has. Deeply informed, thoroughly God-centered (as the subtitle implies), thoughtfully reflective, warmly and pastorally considered. I'm not sure if it's best to describe this book as systematic theology informed by biblical theology or the other way around. But either way, it's a treat to read.
Christian Ethics: An Introduction to Biblical Moral Reasoning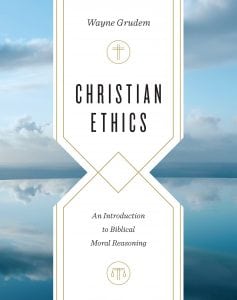 Wayne Grudem
Crossway, 2018
The subtitle may have the word "introduction," but that's just the first 250 (or so) pages. This massive tome offers much, much more—from the broad biblical framework for moral and ethical decisions to specific issues related to life, society, civil government, marriage, sex (with all its contemporary questions), private property, and even heart-motivation. Here Grudem gives us the ripe fruit of his many years of teaching on Christian ethics. A one-stop resource to find the biblical teaching on the whole range of moral and ethical considerations. Excellent resource.
Why Is There Evil in the World (and So Much of It?)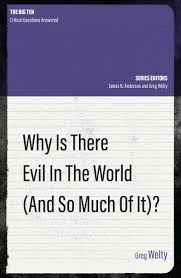 Greg Welty
Christian Focus, 2018
Most of us have asked the question in one form or another—Why is there evil?—but few have thought through the answer as carefully and as thoroughly as Greg Welty has. His new book is certainly one of the best resources available for the question. He considers the question thoroughly, provides an answer, establishes and nuances the answer, considers other alternatives, and then answers objections. Good, careful reasoning throughout. Whether you need the "ammunition" to answer a critique of Christianity or if you're just puzzling over the question yourself, you'll find this book satisfying.
Honoring the Son: Jesus in Earliest Christian Devotional Practice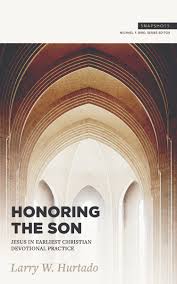 Larry W. Hurtado
Lexham Press, 2018
It's simply fascinating, and soul-stirring besides, to observe committed Jewish monotheists in the first century suddenly worshiping Jesus—in prayer, song, confession, and religious ceremony. But it's more than fascinating: it's an important dimension of biblical christology. Larry Hurtado has famously led in this avenue of study for many years, and this little book condenses his research into a delightful single-evening's read.
Theoretical-Practical Theology Volume 1: Intellectual Prerequisites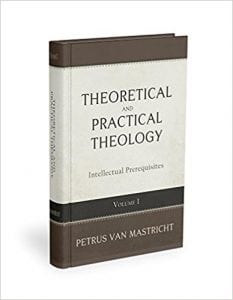 Petrus Van Mastricht
Reformation Heritage Books
A publishing event like this (volume one of a projected seven-volume series) can't go by without mention. Mastrict (1630–1706) is a giant of Reformed theology, but his work has remained unavailable to the English-speaking world until now. Jonathan Edwards said of this work that it's better than any other book in the world except the Bible!