Editors' note:
On average, we publish around 150 book reviews a year at The Gospel Coalition. Ecclesiastes 12:12 rings true: "Of making many books there is no end." It's impossible to read, let alone review, each one. But in addition to our steady line of reviews, we want to highlight other books you should know about. This is our monthly installment of brief book notices from Fred Zaspel. You can check out more book notices, reviews, author interviews, and book summaries at Books At a Glance.
Scientism and Secularism: Learning to Respond to a Dangerous Ideology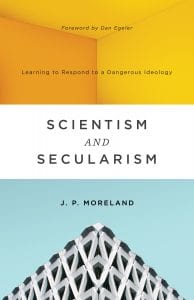 J. P. Moreland
Crossway, 2018
Can we confidently believe anything that can't be demonstrated in a science lab? What if much that passes for science isn't really science after all? And what, then, of its criticisms of Christianity? These are the questions Moreland presses, and he presses them wonderfully well with eminent clarity. Very highly recommended. This book was long overdue, it's easily accessible to all readers, and there's no real substitute for the subject.
The Devil's Redemption: A New History and Interpretation of Christian Universalism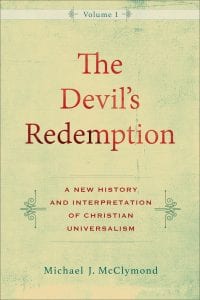 Michael J. McClymond
Baker Academic, 2018
2 volumes; 1,376 pages
It's not often we see a genuine contribution of this magnitude in theological discussion. An unprecedented display and analysis of the doctrine of universal salvation as it has been variously approached and taught through the centuries. The scope and depth of McClymond's research is breathtaking. I can't imagine another book ever coming along that will displace this work as the standard on the subject.
A Good Old Age: An A to Z of Loving and Following the Lord Jesus in Later Years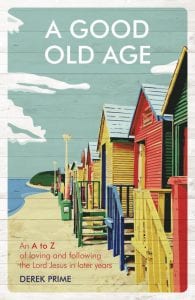 Derek Prime
10 Publishing, 2017
This book was released at the end of last year. I hadn't noticed it until recently, but it's a unique book that deserves mention. You're likely at least somewhat familiar with Derek Prime's writings on various biblical studies, and here he takes a distinctly pastoral tone to counsel those approaching the "senior" years. This book is just superb, rich with insightful application of biblical instruction to older Christians. In truth, it should be read while you're still young. An excellent, remarkably profitable, and needed book suited to you and everyone you know.
Swords and Plowshares: American Evangelicals on War, 1937–1973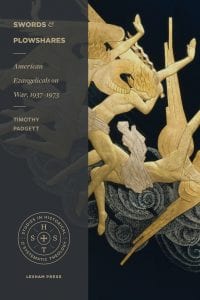 Timothy D. Padgett
Lexham Press, 2018
This is a landmark new book of American evangelical thought about World War II, Korea, Vietnam, and American foreign policy from 1937 to 1979. Padgett surveys and analyzes evangelical spokesmen in their own words and demonstrates that your stereotype is likely too simplistic. For the history of American evangelical thought and for the study of Christian attitudes toward war this book is a must.
John Blanchard
Evangelical Press, 2018
John Blanchard's writings are some of the most popular for serious yet accessible contemporary evangelism. A reliable author who has spent much time learning Scripture and defending the faith, his outreach-related booklets and books are always worth the price of admission. This new little book is no exception—an excellent resource and an enjoyable read for the believer and unbeliever alike.
The Divine Christ: Paul, the Lord Jesus, and the Scriptures of Israel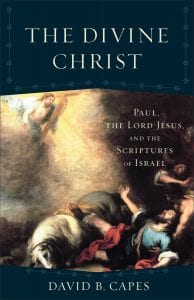 David B. Capes
Baker Academic, 2018
Just what do we mean—and what should we have in mind—when we confess that Jesus is Lord? And just what is the relation between Jesus and the LORD (all caps, Yahweh)? This book analyzes these questions from the viewpoint of the apostle Paul and his use of "Lord" in his writings. Capes does some important spade work and provides firm exegetical grounding for a "high" Christology rooted in the earliest of Christian (New Testament) confessions.