On a nondescript street in downtown Athens I enter an old, rundown apartment complex. Ascending four flights of stairs, I am welcomed into David Marino's 400-square-foot apartment, where his new bride has made tea. He's 22 years old, and he's a missionary.
Walking the neighborhoods of downtown Athens, you see clashes of Eastern and Western culture everywhere. Architecture. Shops. Dinner starting at 5 p.m. and 10 p.m. Empty Greek Orthodox Churches. Underground mosques.
And the one thing you can't help but notice—refugees from Muslim-dominated countries. This is why David's here.
I met David more than a year ago. He was eating lunch at a restaurant in Athens when I struck up a conversation. Within minutes my categories for missionaries were crumbling. He had just turned 21, was engaged to a Brit of Iranian descent, and had just spent the day sharing the gospel with Iranians. His Farsi had improved enough for them to understand him. He had moved to Athens after working on the border of Turkey and watching the United States bomb ISIS.
I remember asking what he'd learned, and I'll never forget his response. The first Muslim David led to Christ was initially hostile, but became interested in the gospel because he learned David cleaned his toilets. He didn't think an American (whom he assumed are all wealthy) would ever stoop so low as to clean the toilet he was using.
At 20 years old, having graduated from junior college and with the blessing of his church, David moved to Athens at the invitation of a man who would eventually become his father-in-law. For nearly three years David has served in this ministry.
I'm hesitant to put restrictions on how the Lord might use people, but I have seen the damage wrought by young missionaries. Armed with a zeal to serve Christ and little cross-cultural awareness or missiological perspective, they can leave behind a scorched earth. Not so with David. With so many criticizing his generation as fragile, what makes him so different, and what might other millennials (and all of us) learn from him? I had to ask.
---
What initially led you to the field?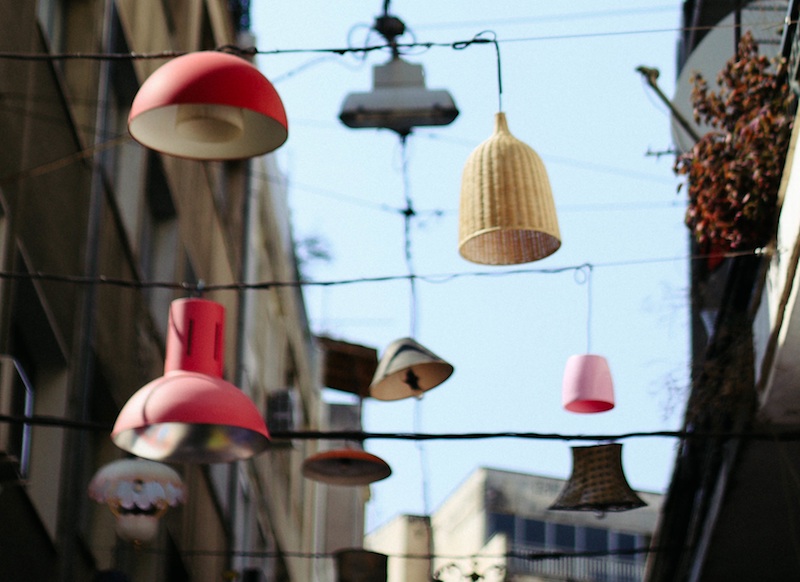 Two things: the gospel and that people live and die without ever hearing it. When God changed my life at 18 years old, my heart was burdened to tell people about Jesus. Shortly afterward I first heard about unreached peoples, particularly Muslims. The idea of people never hearing about Jesus gripped me and consumed my thoughts. The idea of people working to earn God's favor, or of jihadists blowing themselves up in an effort to earn salvation, destroyed me. How could I keep this gift of grace, this salvation, to myself? How could I, if I had everything in Christ, not do all I could to reach these people for him, knowing I had nothing ultimate to lose?
How was your church helpful in sending you out?
Initially I was sent on short-term trips to gain some experience. The elders counseled and guided me throughout the process. When I questioned what was ahead in my missionary journey, they'd pray with and encourage me. And it wasn't only the leaders who've been faithful and loving to me, but also the entire church. It's so encouraging to have a body of believers back home praying for and partnering with me. Some have even come to serve alongside me. At times when we didn't have money, the Lord provided through fellow members.
If it weren't for my home church, I wouldn't be a missionary today.
What should Christians in their 20s be before they go?
Before I left, a pastor told me to clothe myself in God's Word, prayer, and humility. Without these I don't see how someone could cross a culture, learn a language, or serve as a missionary. Perhaps this question is meant to be answered with words like "determined," "patient," "selfless," and so on. But those are traits of someone who's constantly in God's Word, seeking him in prayer, and walking with him in humility.
What have you learned?
I've learned that I'm always learning. There's so much out there, and I have to be a full-time student of what I'm doing and who I'm working with.
I'm learning that missions is tough. It's not the typical short-term missions slide presentation, or the typical missionary update packed with testimonies. Missionaries face heartbreak and loneliness. I have to labor to remain faithful to God's calling.
I'm learning that I don't do what I do to see fruit, but to glorify God. And that, I'm learning, is where I find true joy and fulfillment in ministry.
I'm learning that I'm going to work with people who may never give me anything in return. I labor to see people saved, but that's not what happens most of the time. Often nothing seems to happen. People may even turn against you. I'm learning to love them regardless of their response, as God removes the idol of human approval from my life. I'm not saying we shouldn't want results; I'm saying we should do what we do because of who God is, and to showcase his love to the nations.
Is there any type of training you felt was helpful or training you wish to pursue to make you more effective?
It was helpful to sit under other missionaries and learn from their example and experience. It was also helpful to learn some Farsi before I started serving. Currently my wife and I are attending the Acts 29 Oak Hill Academy, which has been incredibly valuable. I'd love to pursue a master's degree or something else after I complete my studies at Acts 29.
People will say one of the most helpful things is to learn about the culture you're moving to before you do so. Yet I believe a culture will never be truly understood until you're living in it. Experience has been my biggest training. Before doing missions, I knew information, read missionary biographies, and asked lots of questions. But the experience I'm having now is bringing to life the things I only knew in my head before. Knowledge without experience can lead to ignorance.
How has Reformed doctrine helped you?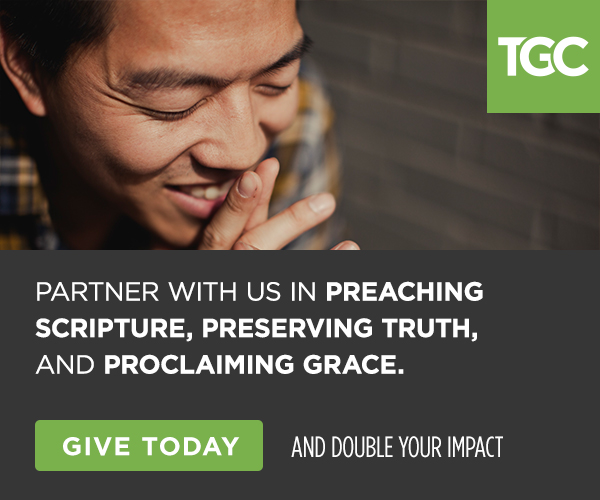 Soon after my life changed at 18, I started to evangelize, serve in the church, and get involved in theological discussions. I never knew what Reformed theology was until a friend told me I was Reformed. It was then I started exploring various authors and teachings, like John Piper, David Platt, and Matt Chandler, and outlets like The Gospel Coalition.
First, Reformed theology has encouraged me to trust in God for others' salvation. If man's salvation was based on self-determination, nobody would come to Christ. I can't persuade Muslims to embrace him. All I can do is faithfully present the message, and then trust God to do what only God can do.
Second, Reformed theology has also allowed me to rest in God. I'm learning to trust, knowing he provides the harvest and is accomplishing something even when I don't see or understand it. When problems erupt or persecution comes, I rest in God, knowing he's in control.
Third, Reformed theology has inspired me to live a life of sacrificial obedience. It empowers me to take risks. I know I can't repay God for what he's done, nor I can earn anything from him. But in view of his saving grace, everything becomes meaningless compared to the privilege of telling his wonderful works to the nations. How could I not tell someone about him or what he's achieved? Sovereign grace from a sovereign God produces gospel proclamation.
If it weren't for Reformed theology, I wouldn't be a missionary.
More Davids Needed
Listen to David. He is 22.
To churches—can you purposefully prepare some of your teenagers to be sent? Will they be ready, like David, to go?
To those in your late teens and early 20s—consider David's example. Dive deep into good theology. Find a home church that will mentor and send you. Then, go.
---
Editors' note: Are you a student interested in global missions? Consider attending CROSS Conference in Indianapolis, December 27 to 30, 2016. Speakers include John Piper, David Platt, J. D. Greear, Thabiti Anyabwile, Trip Lee, Conrad Mbewe, and others. Find more information and register here.