In 2016, the International Justice Mission (IJM) was thrilled with their progress in slowing child sex trafficking on the streets in the Philippines.
Over 13 years, they'd helped rescue more than 1,450 victims and put more than 175 traffickers behind bars. They'd lowered the number of minors being trafficked in three major metro areas by an average of almost 80 percent.
"In all instances, we see a reduction in the prevalence of child trafficking compared to five to six years ago," one Manila government employee told IJM in 2016. "The reduction is very steep. The prevalence in commercial sex establishment was reduced so [much] that we could barely see children in trafficking."
The organization achieved its success by focusing on training local law enforcement to catch and prosecute perpetrators (a strategy laid out in The Locust Effect by IJM founder Gary Haugen and Human Trafficking Institute cofounder Victor Boutros). But just before IJM could check "stop almost all child sex trafficking in the Philippines" off its list, they noticed a new problem.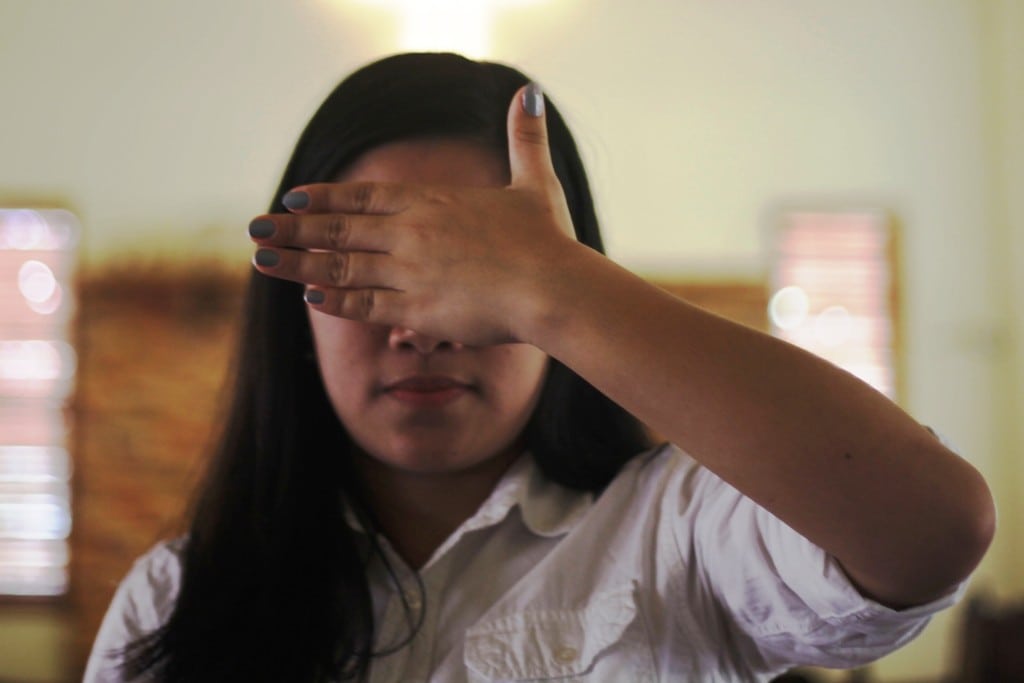 It started as a smattering of cases in 2011. Philippine law enforcement began to get referrals from Western governments, alerting them to photos or videos of sexually abused Filipino children found on confiscated computers.
"The numbers started going up," said Brianna Gehring, IJM's senior program manager for Southeast Asia. "In about 2014 or 2015, we realized it was a major issue." In 2015, the Philippine government was receiving more than 2,000 alerts of online child sexual exploitation a month.
The online version of sexual exploitation was worse in several ways. First, the children were younger—where the average age of commercial sex trafficking victims was 16 or 17, 86 percent of cybersex trafficking victims are younger than 18, and 52 percent are younger than 12. (The youngest child IJM helped rescue from online sexual exploitation was 2 months old.)
Eighty-six percent of cybersex trafficking victims are younger than 18, and 52 percent are younger than 12.

The youngest child IJM helped rescue from online sexual exploitation was 2 months old.
There were also more boys involved in online abuse (about 20 percent), said IJM public relations manager Maggie Cutrell. "In our prior commercial sex trafficking project, we rarely encountered male victims."
And more often than not, the rescues involved siblings (about 60 percent).
All of those trends made sense when IJM looked at the change in perpetrators. Instead of area pimps or bar owners, more than 80 percent of offenders in  IJM-supported online sexual-abuse cases were relatives or close family friends. Almost half were parents.
Eager to lift themselves out of poverty, and often believing abuse done by family isn't really abuse, mothers and fathers and aunts and neighbors started selling explicit photos and videos of their children to customers online.
For IJM staff who thought they were nearly home free, this new and darker form of slavery was heartbreaking.
"IJM believes that we can see the end of slavery in our lifetime, which seems overwhelming to think about right now," Cutrell said.
"There's no question that when you look at the scale of evil and violence, particularly in the developing world, it can leave one hopeless and exhausted," Haugen said. "'How can I possibly create a divine pivot point in the massive sea of pain and injustice that exists?' But then we're reminded that we serve a God who doesn't ask us to do the miracle. He simply asks us to give him what we already have in our hand."
And this time around, IJM's hands are holding quite a lot.
'It's Possible'
Human-rights attorney Haugen founded IJM in 1997 after investigating the Rwandan genocide for the United Nations. What he saw convinced him that lawlessness is both evil and preventable.
"The first 10 years of IJM's existence, we were focused on rescuing individual people and families from slavery," Cutrell said. IJM lawyers walked with victims through one slow, broken court system after another, figuring out what worked and what needed to be fixed.
"The second 10 years we've worked on parallel tracks—rescuing but also working to transform the justice system," she said. IJM lawyers have convicted hundreds of rapists, traffickers, and slave-owners; trained Guatemalan judges and prosecutors in three major districts; and leveraged American concern to pressure Cambodian authorities into addressing child sex trafficking.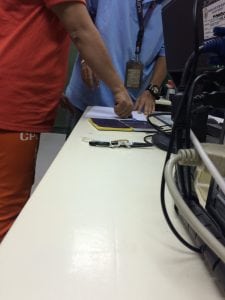 "IJM comes in and says, 'It's possible,'" IJM vice president of South Asia programs Saju Mathew said. "It's possible to make changes in the lives of victims. It's possible to change the courts to function better. If you create a new normal—honestly, it catches fire."
"We've seen big reductions everywhere," Gehring said. In 2009, eight out of every 100 commercial sex workers in metro Manila was a minor. By 2014, it had dropped to five; by 2016, it was down to less than two. (In fact, "during the 2016 study, data collectors had significant trouble finding identifiable minors trafficked for sex," the report said.)
In Cambodia, child sex trafficking was "almost entirely eliminated." The success was so great that IJM moved its focus there to labor trafficking. The same thing started to happen in the Philippines—by 2012, IJM's annual report noted the opening of a third office there, not to build rescue operations but to "protect and restore sex trafficking survivors."
By 2013, the annual report was jubilant: IJM's strategy was working. "[W]e witnessed progress that would have been unimaginable just a few years ago," Haugen wrote. "[J]ustice for the poor is possible. This was a year of dramatic progress in that urgent work."
But among stories of stronger anti-trafficking laws, nearly 23,000 people trained around the globe, and survivors going to school and starting small businesses, there's this: "In the Philippines, we rescued three sisters—the youngest only 2 years old—who were being sexually abused in videos uploaded to the internet."
'Heartbreaking'
It makes sense that once you crack down on brothels and pimps in a physical location, they'll move online. But that's not what's happening.
Out of more than 100 rescue operations IJM has worked, "we have not seen a single case where we had a perpetrator who was previously involved in street or physical trafficking who switched to online," Gehring said.
They're not seeing this shift in other countries.
"The Philippines is unique in that it has a lot of English speakers, a lot of poverty, and a high capacity for broadband internet," Cutrell said. (About 56 percent of the population was using the internet in 2016.) "Typically there is a request from someone in a Western country—the United States, the UK, Australia—and they pay for the online screening of live sexual abuse."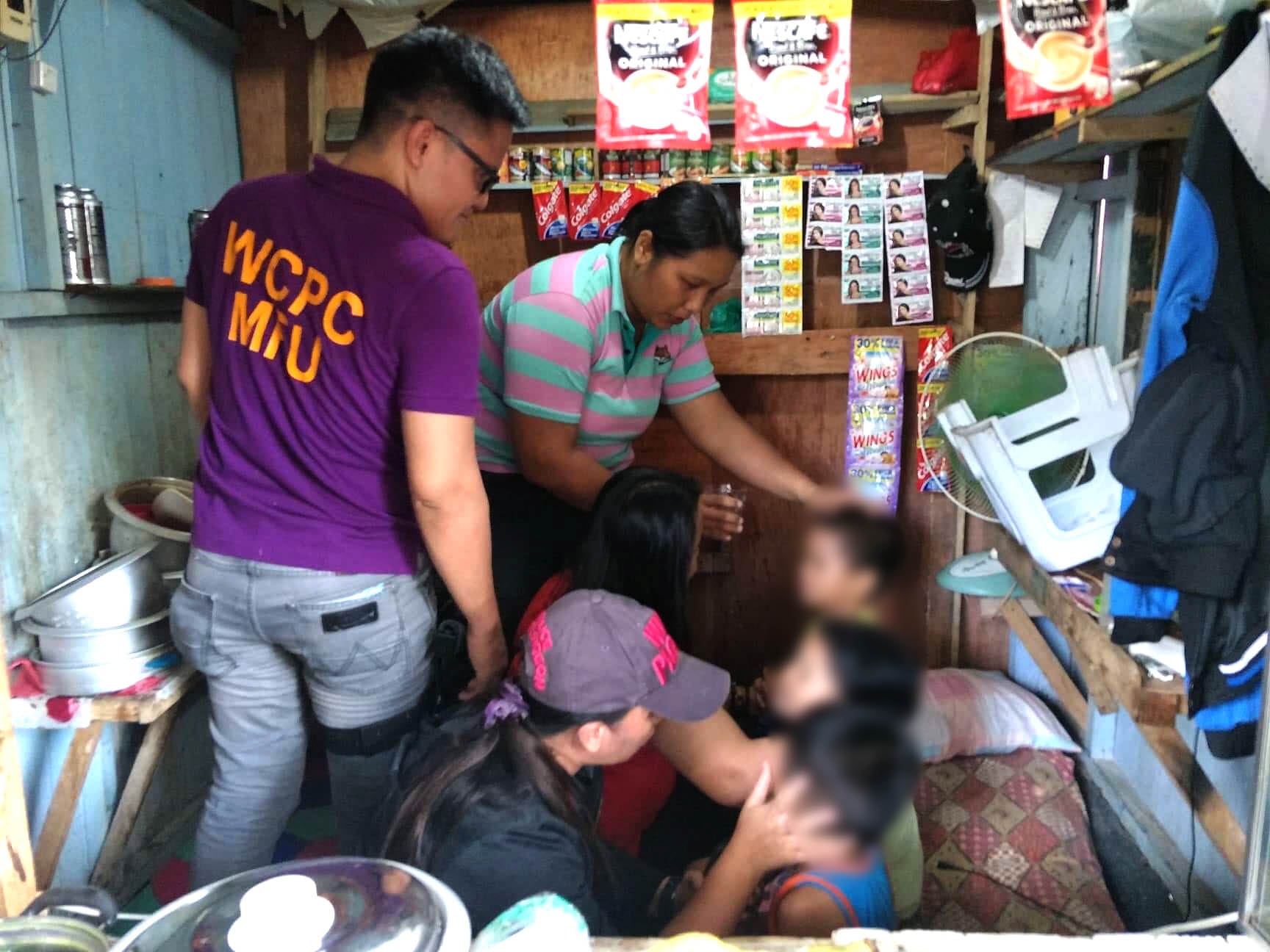 They'll pay from $20 to $150 for a "show," IJM says. In a country where the average family income is about $5,000, and where 22 percent of the population lives below the national poverty line, that's a lot of money.
To some adults, this seems like a great deal.
"There is an underlying belief that it's not harmful to the children if the pedophile is not physically touching them," Gehring said. "Or, if there is physical sexual abuse happening, people don't think it's affecting the children because they're not letting a stranger touch them."
Poverty is "the main connection point . . . but we haven't found they're doing this to get food to survive," she said. "They're often in deplorable conditions, but they're not necessarily living in the streets. They're often in a home with four walls, electricity, and multiple electronic devices.
"We've found that one woman in a community will start doing it, and she'll tell others about this way that you can make great money. A hot spot will pop up, where five or six people are doing it in the same area."
While the victims are different (younger, more boys than before, mostly sibling groups), and the traffickers are different (mostly family), so are the customers.
"In traditional, street-based trafficking, customers aren't necessarily seeking out a young child," Gehring said. "They may be looking for a young woman, and if she happens to be below 18, then okay. Online they're seeking out minors."
The customers also aren't local, which means the Philippine authorities may not find out about the abuse until alerted by Western law enforcement agencies or the National Center for Missing and Exploited Children (NCMEC). The photos are sent to Philippine authorities, who trace them back to the sending computer. (Many transactions happen over social-media private messaging or Skype, Gehring said.)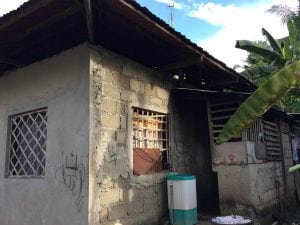 With more than 2,000 referrals a month, authorities "can't triage it," Gehring said. "We don't know how many are duplicate images. . . . We're working with NCMEC and other enforcement agencies to figure out how to measure the crime so we can get a good baseline of what's actually going on."
Until they do, there's no way to say whether the online market is smaller or bigger than the street market had been.
"This work is hard," Cutrell said. "We encounter heartbreaking survivor stories, especially since the perpetrators are typically a relative or close family friend."
In one case, IJM helped rescue three children—ages 3, 9, and 11—whose parents were live-streaming their sexual abuse. In another, six young children—most younger than 7—were rescued after thousands of abusive photos and videos were sent to pedophiles in 19 countries. Two Filipino women were arrested after forcing their children, nieces, and nephews to pose for inappropriate photos and perform sex acts on each another. Another mother was caught after offering to perform sex acts on her 8-year-old daughter and live-stream them.
It's enough to devastate and discourage the stoutest rescue worker. But the dire conditions also press meaning and urgency into the work, and deep joy into any success.
It's enough to devastate and discourage the stoutest rescue worker. But the dire conditions also press meaning and urgency into the work, and deep joy into any success.
"Since IJM is also involved in the aftercare process, we witness survivors who have been rescued and are in a better place now," Cutrell said. "From a programmatic standpoint, because of IJM's work in the Philippines, thousands more children won't be abused in the first place. Seeing that transformation both personally with survivors and our casework gives me hope."
Hope
"The most hopeful thing as we're starting this battle is the level of collaboration" with international and local law enforcement, Gehring said. "The first program [rescuing children trafficked on the street] started in the early 2000s and took 15 years to get to a point where we could say, 'We know thousands of children are never being exploited because the system works.'
"We're going to reach that a lot faster with this crime type."
The nature of cybersex trafficking is darker than street trafficking, and its victims are harder to find. But IJM has strengths it didn't have before. One is resources—in 2017, the U.S. State Department awarded IJM $2.7 million to combat the crime by training law enforcement (especially on maintaining digital evidence and using it in court) and building out social services (such as trauma-informed counseling and foster care).
Another is functioning law enforcement. "The Philippine government agencies are already being proactive and taking ownership and engaging with us on the issue," Gehring said.
And a third is mobilized churches.
Churches
"We have a good church mobilization program that has made a huge difference, both in the old program and the new program," Gehring said.
In 2013, the three largest church councils in the country—the Philippine Council of Evangelical Churches, the National Council of Churches in the Philippines, and the Roman Catholic Church—together launched an anti-human trafficking movement at an IJM event.
"That opened many doors," said Gigi Tupas, IJM's church mobilization manager in the Philippines. "It was easier to go around and ask church leaders to become involved with our work. . . . And now we have a louder voice on a national level."
Two hundred churches have committed to praying for IJM's work, and dozens of their members have donated resources such as furniture or clothing, volunteered to work in shelters, and taught classes on parenting or job skills for survivors reintegrating into society.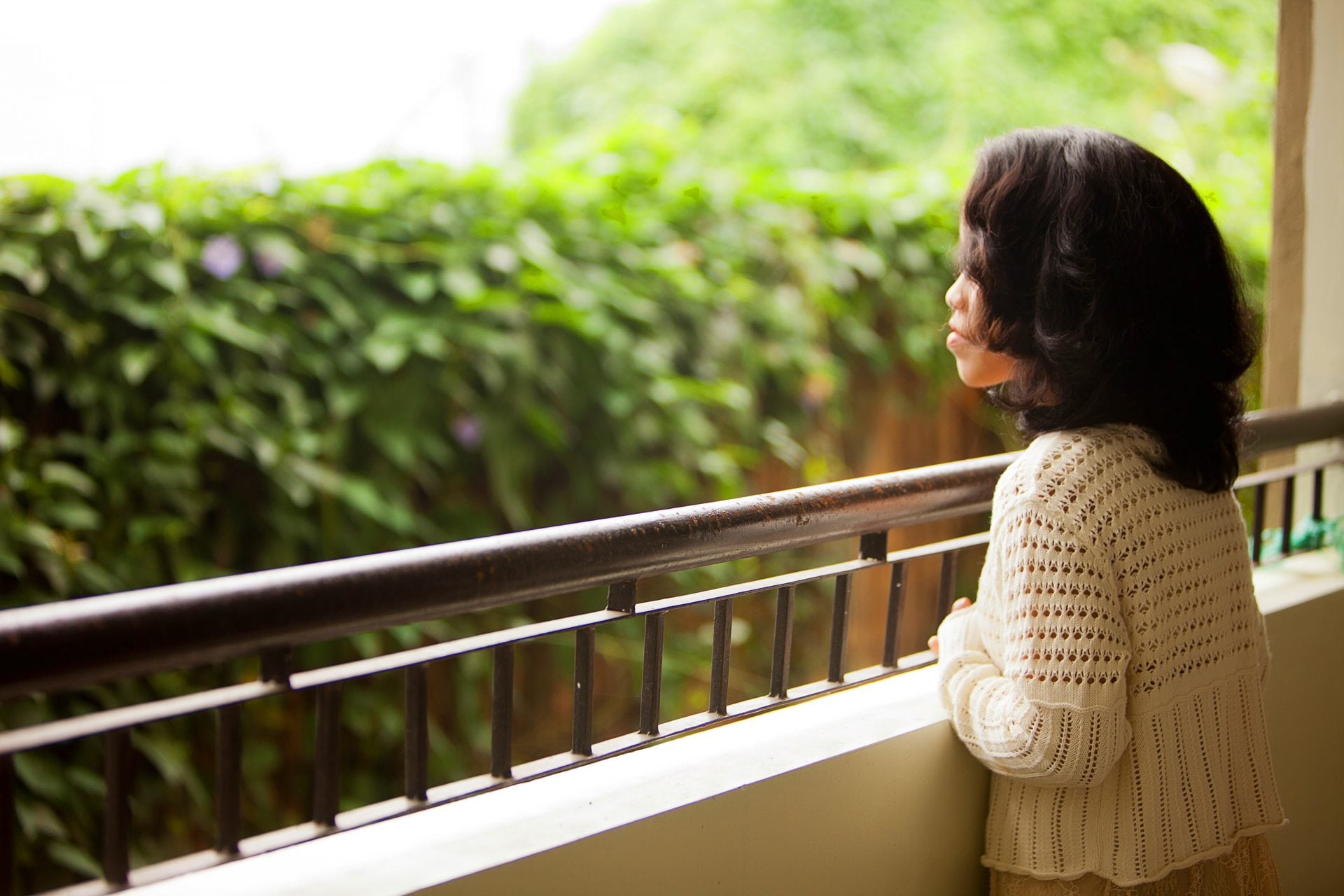 One Catholic church rehabbed a three-story building into a processing center where victims can shower, do interviews, and sleep. ("Before we would bring the rescued to the police station, and they would think they were being arrested," Tupas said.) More than 200 women have passed through.
Another church helped to set up an assessment shelter, which offers special care and intervention for survivors during the first three months after rescue. And a Nazarene church is building a shelter that meets a new need—keeping sibling groups together. (Government shelters for children are male- or female-only. Children are placed there if social services decides it would be unsafe to return them to their homes.)
"IJM is working with the Philippine government and other NGOs to increase the capacity of foster care as a viable option for rescued survivors who are unable to return home," Cutrell said. If the child does go home, "IJM works with the social welfare department to educate non-offending parents and relatives on how to best care for survivors of cybersex trafficking and keep children safe from further exploitation."
Foster care and adoption are new needs, since the average cybersex survivor is just 12 years old. Tupas is working with churches to encourage their families to step into that role.
"I feel like crying, because I can see how the Lord is working even before we ask for something," Tupas said. "In the early years, we'd be the ones approaching churches. Now it goes both ways—often they approach us."
I can see how the Lord is working even before we ask for something.
Her biggest hope is that the church would proactively move into underresourced communities to teach about Jesus, build support systems for the poor, and find the children being abused.
"My dream is for every church to have a ministry that will protect children, for every disciple to be more aware of how children are vulnerable," Tupas said. She points them to Isaiah 1:17 ("Learn to do right; seek justice. Defend the oppressed.") and Matthew 19:14 ("Let the little children come to me, and do not hinder them.").
"I am really hoping for churches to be the first protectors of the poor and the marginalized," she said.
Multiplied Efforts
On September 23, IJM will host Freedom Sunday, alerting thousands of churches across the world to the estimated 40 million people still held in captivity. About 300 of those churches will be in the Philippines, Tupas estimates.
IJM will be drawing attention to both the problems and also the strategies they've found to work.
"I really believe changes will come," Tupas said. "There may be new problems with cybersex trafficking, but we're replicating the same successful steps we did before."
It's already working. Since 2011, IJM has helped to arrest 146 online child sex traffickers and rescue more than 350 victims.
"When we give to [God] our effort and our prayer, he multiplies our five loaves and two fish to meet the needs of the thousands," Haugen said. "I take refuge, release, and rest in the promise of Christ who says, 'My yoke is easy and my burden is light.'"
Get a FREE eBook to strengthen your family discipleship!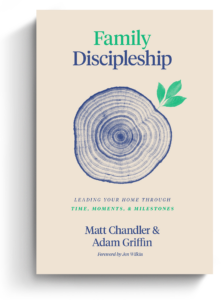 The back-to-school season is stressful for moms and dads. New rhythms of school, sports, and other extracurricular activities can quickly fill up a family's already busy calendar. Where do busy parents look for resources on discipling their family well? Aside from prioritizing church, what else can Christian parents do to instill healthy spiritual habits in their household?
Matt Chandler and Adam Griffin cover these questions and more in Family Discipleship: Leading Your Home through Time, Moments, and Milestones. And we're excited to offer this book to you for FREE as an eBook today.
Click on the link below to get instant access to your FREE Family Discipleship eBook now!