Jennifer Tharp is director of student success at The King's College, where she is responsible for the development and implementation of academic support programming, student persistence, and retention. She has a BS from Union University, an MEd from Regent University, and a PhD from Azusa Pacific University. Jennifer lives in New York City and attends Trinity Grace Church.
---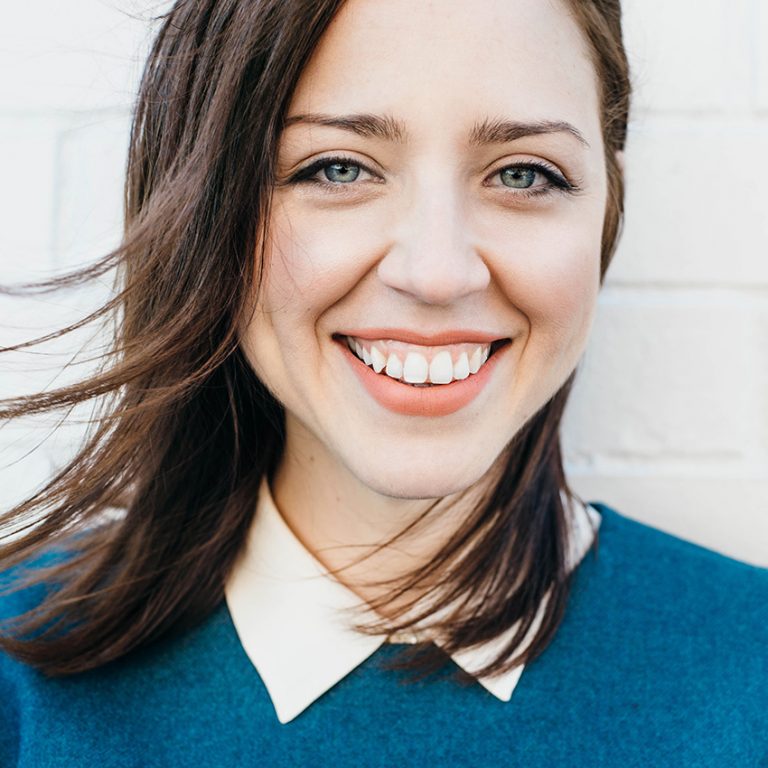 What do you do every day?
I spend my days collaborating with colleagues and advocating for students—identifying their barriers to success, getting them access to resources they need, and strategizing creative ways to support their learning. I also teach a first-year class called Touchstone: Designing Your Life at King's that helps students intentionally plan their college years by using design thinking.
Can you give me an example of your work?
A few semesters ago, we analyzed student success rates and discovered an opportunity to improve our support for first-year students. Working with faculty and other administrators, and drawing from Dave Evans and Bill Burnett's Designing Your Life, I created and now teach a course for those students. Not only have students embraced it, but we've also seen a nine-point increase in retention since it launched—likely due, in part, to the course.
Where do you see brokenness in your work?
Nationwide, student success aims to provide student access to college and to support degree completion. Despite policy changes in recent decades, some students—especially historically underrepresented students from certain racial and socioeconomic backgrounds—persist at lower levels. This discrepancy highlights a systemic injustice, and it's the role of student success not just to acknowledge this injustice but also to facilitate progress toward students' academic goals. After all, this injustice affects all of us, because we all benefit when diverse perspectives are represented.
How do you combat that brokenness?
Before students even land on campus, we identify potential barriers to their success and provide interventions to help them overcome those challenges. An intervention might be as simple as an online orientation module about how to cultivate a growth mindset, or it might be something more intense like a grant program that supports them comprehensively as they transition into college.
I also find that my personal faith in Christ supports my work in this way. The gospel reminds me that God himself intervenes to heal broken systems, and it compels me to contribute to that progress in higher education.
Jesus commands us to love our neighbors as ourselves. How does your work function as an opportunity love and serve others?
God made each of us with dignity and purpose, and we often need outside help—from God or friends or mentors or programs or opportunities—to help see and realize that dignity and purpose. Even the mere presence of an opportunity can call forth potential that a student may not have yet realized. In my work, I get to honor the imago Dei within our students as I support their pursuit of their academic goals.
---
Editors' note: TGCvocations asks practitioners how they integrate their faith and their work. Interviews are condensed and edited.