A key component of TGC's view of gospel-centered ministry is the integration of faith and work. We seek to help Christians work with distinctiveness, excellence, and accountability in their trades and professions. To aid in this effort we're launching a new series, "How I Work," in which we ask people to share their shortcuts, tools, and routines that help them do their jobs or fulfill their vocational roles. (The concept and format are borrowed from the excellent Lifehacker series on work.)
For our latest interview in this series I talked to historian Thomas Kidd.
---
What are your current vocational roles?
I am distinguished professor of history at Baylor, and associate director of Baylor's Institute for Studies of Religion. I am also a homeschool dad.
What one word that best describes how you work?
Plodding.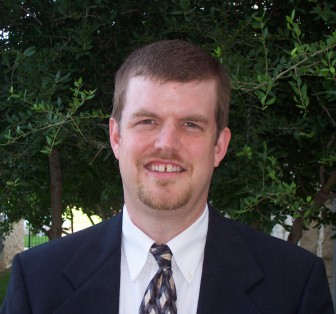 What work tools can you not live without?
Books, including hard copies, e-copies, Google Books, and the blizzard of digital collections now available through research libraries. Right now I am writing a religious biography of Ben Franklin, so I am constantly consulting both the hardbound and digital editions of his papers.
What types of social media do you frequently use?
Twitter is my go-to news feed and primary way of connecting with people who care about American religious and political history. I also use Facebook, but I find it more difficult to use Facebook either as a news source or as a way to connect with people I don't already know.
What kind of workspace do you have?
I have a work-issued Dell laptop, docking station, and monitor. And many stacks of books.
Do you have an exercise routine?
In addition to backyard football with my boys and walking with my wife, I typically go to the gym at Baylor twice a week. Once is for weightlifting and sprints (on a stationary bike, treadmill, or running track), one just for weightlifting. I generally subscribe to the "paleo" philosophy of eating and exercise.
What are your work hours?
I typically wake up at about 6:30 a.m., get to work by 8:30 a.m., and get home by 5:30 p.m. I usually do some work-related reading for about half the day on Saturday. I observe the Sabbath, so no Baylor work on Sundays.
Do you incorporate any spiritual disciplines into your work day processes?
I pray and do Bible and devotional reading each morning shortly after getting up. I often use Bible reading plans, and lately I have been supplementing with a Charles Spurgeon devotional.
What book has helped you improve your productivity or work habits?
David Allen's Getting Things Done has been the most influential as far as thinking about work processes and maximum efficiency. More recently, Greg McKeown's Essentialism has helped me think about saying "no" to all but the most important things in work and life.
What do you do to recharge?
Daily walks, playing with my boys, and reading non-work books.
Are you a morning person or a night owl?
Absolutely a morning person. Ever since my doctoral program I have known that I get my best writing done in the morning.
What's your sleep routine like?
I go to bed no later than 10:15 p.m. on weeknights. If I am sleepy, I go to bed earlier. I don't use an alarm to wake up most of the time, because I don't really need to, and I figure it is best to let myself get the sleep my body requires.
Do you have a process for handling email?
I normally do not check e-mail between 5 p.m. and 8:30 a.m., just to keep e-mail at work, and in order to have a built-in "batching" effect where for at least 15 hours a day, I am not checking.
Do you listen to music when you work?
All the time, of many genres. (Today was a Rolling Stones day.) I find that music with lyrics has a calming influence, and can help get me in the right mindset for teaching or other tasks. When I am writing, I usually listen to classical music or Opera (i.e. no words I can understand). I love Puccini's "Tosca."
How do you deal with distractions?
I almost never answer the phone, unless it is my wife.