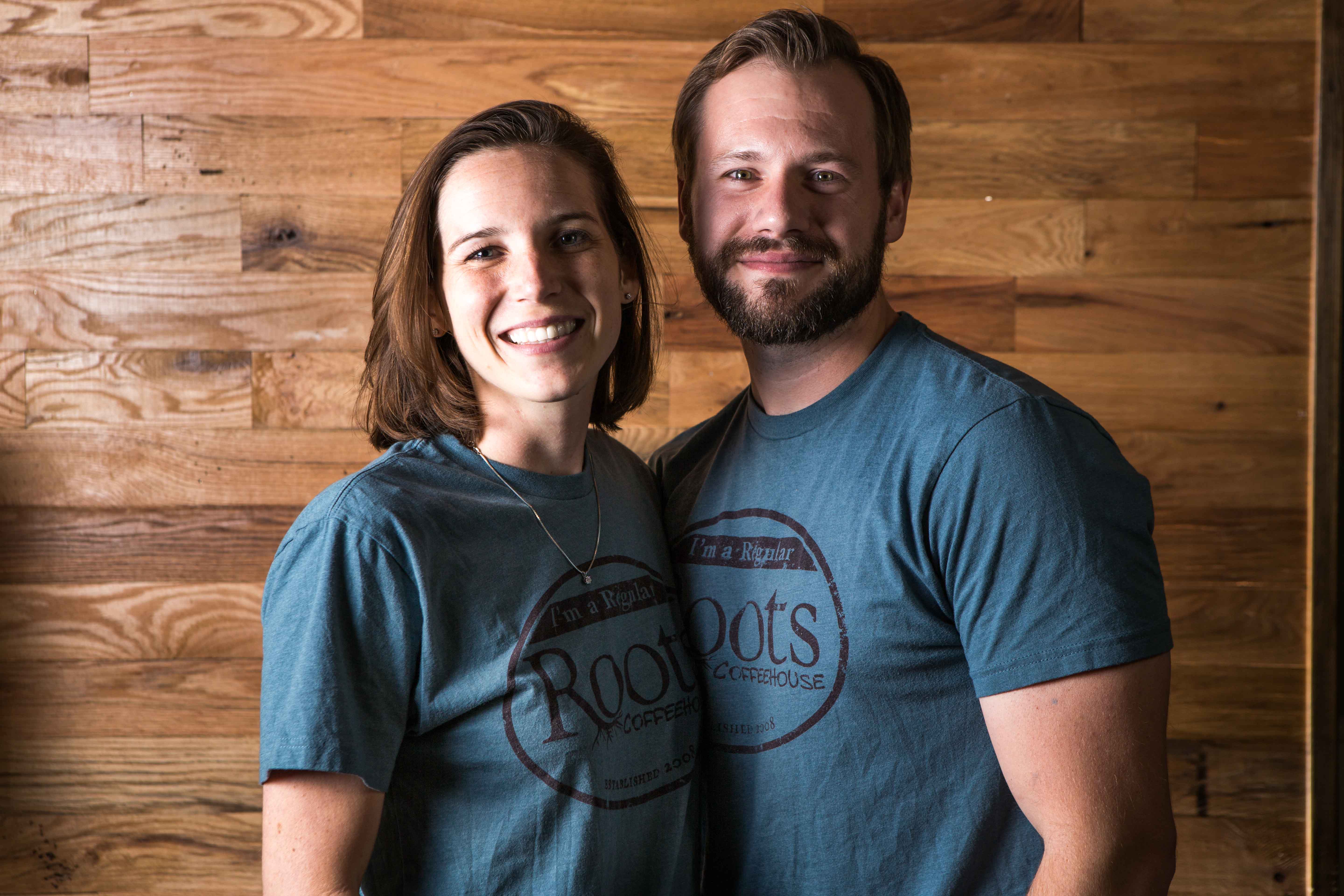 Jay and Melanie McWhorter own Roots Coffeehouse in Highland Village, Texas (a suburb of Dallas). As innovators and entrepreneurs, they're always creating something or making it better. They're covenant members at The Village Church, just down the road, and graduates of Texas A&M.
---
How do you describe your work, what you do every day?
We serve coffee and foster community. In everyday terms, that means we attempt to create better ideas, coffee, and processes, and we run around problem-solving and trying to "fix" all those ideas and creations when they go terribly wrong. We also manage things, getting behind the bar when needed and providing a never-ending supply of communication and vision.
As image-bearers of God, how does your work reflect some aspect of God's work?
In addition to serving coffee and employing people—both of which image forth his work of provision—we also bear God's image in our work through hospitality. Roots has become a collaborative meeting ground for some of the most talented artists and professionals in the Dallas area. It is humbling to be a part of something that provides a landscape for these artists—who themselves, in turn, are image-bearers reflecting the creative work of God—to gather, grow, and work. The gifts and potential that we see in them energizes and excites us.
How does your work give you a unique vantage point into the brokenness of the world?
As entrepreneurs, we care and create. Unfortunately, that often means we also want to control, which inevitably leads to brokenness. We have tried to control everything from resources and people to expectations and results. For us, those struggles have had roots of pride and a lack of trust in God. We have had to learn the hard way that this controlling nature—no matter how noble the intentions and motives—can crush our employees, stripping life and joy from them and from us. But we have seen the frustration and hurt that comes with closing hands around processes and people.
Jesus commands us to "love our neighbors as ourselves." How does your work function as an opportunity to love and serve others?
One of our goals is to do things locally that honor things globally. This means handling our hand-picked coffee with the same high standards and care as our farmers-at-origin and our local roaster do. If the details of the processes on our end are done well, we honor the Lord, our suppliers, and our customers with the product and experience.
We also see the coffee as a vehicle of opportunity that gives us interactions that we might never have had otherwise. We see hundreds of souls every day. This gives us unique opportunities to provide experiences that stir hearts with affections for the Lord beyond what we put into each customer's cup.