Editors' note: Get acquainted with the inaugural Council members of TGC Canada and stay tuned for the launch of our website. To track our progress find us on Facebook and join the conversation.
---
Every generation must refight the battle for the center. It isn't that enemies are holding it, but that so many friends are leaving it. The call to reformation, therefore, is always a call to return. "Listen to me, you who pursue righteousness, you who seek the LORD: look to the rock from which you were hewn, and to the quarry from which you were dug" (Isa. 51:1).
When TGC was founded in 2005 by Don Carson and Tim Keller, they were concerned by the considerable drift they'd observed in traditional evangelicalism. Led astray by an impulse towards consumerism, co-opted by a conservative political agenda, and thoroughly disoriented by theological and moral relativism, the movement had lost its center. In response, they declared along with TGC's Council: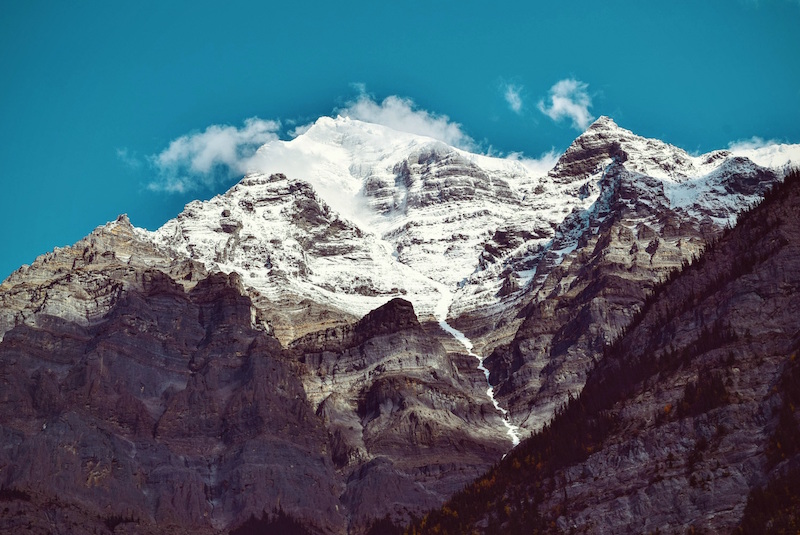 We have committed ourselves to invigorating churches with new ho[e and compelling joy based on the promises received by grace alone through faith alone in Christ alone.
Through the website, conferences, print resources, and Council deliberations, TGC has attempted to regather the church around the historic principles of the Protestant Reformation—sola Scriptura (Scripture alone), sola gratia (grace alone), sola fide (faith alone), solus Christus (Christ alone), and soli Deo gloria (God's glory alone). The growing influence of the website (65 million pageviews a year), the increasing attendance at the central and regional conferences (about 7,000 are attending next week's Women's Conference, and more are expected for the 2017 National Conference), and the growing cadre of young pastors passionate for Reformation principles and practices testify to God's grace on TGC.
Why TGC Canada?
The original TGC Council included three pastors ministering in Canada and a handful of expatriate Canadians serving in the United States. Nevertheless, and quite understandably, TGC's primary focus is on American evangelicalism. A need was thus recognized for a specifically Canadian coalition.
Canada is a land with unique challenges when it comes to articulating and applying the gospel. According to a recent Faith Today article, the evangelical population in the United States is 25-times larger than in Canada. We are smaller, more spread out, more isolated, and less organized than our American cousins. These realities commend different strategies for our evangelism and mission.
The social and political context in Canada is also vastly different from the States. In some ways we're further along in terms of moral and social decline, but in other ways we're far better off. Canadian churches have had more time to adjust to our diminished role in the public square and more time to think about how to minister effectively from the margins.
All of these unique factors seem to commend a distinctly Canadian adaptation of TGC's model for reformation and renewal. While we continue to benefit from the North/South dynamic, we believe now is the time for an intentional East/West movement of pastors and churches in Canada, coming together and resourcing one another for the sake of the gospel of Jesus.
What Now?
In March 2016, representatives and delegates from across Canada gathered together in our nation's capital to discuss the formation of a national TGC Council. In that meeting, they worked their way through TGC's Confessional Statement and Theological Vision For Ministry. They then elected an executive committee to begin to act on their behalf.
The national Council's stated goals include three things:
1. To launch a Canadian website featuring the best TGC content as well as our own in-house productions.
TGC has offered us full access to their online content. They aspire to produce at least four original articles per day, and we look to borrow the two most fitting for our Canadian site—those more general in topic and theme, not focused more narrowly on American cultural issues. We would then attempt to publish two articles per day from our own Canadian cadre of pastors and writers. We would actively solicit content that would serve pastors and churches in their efforts to preach and apply the gospel in the Canadian context.
2. To facilitate a national conference in Ottawa in 2018.
TGC Canada has no interest in severing the North/South dynamic that's been such an incredible blessing to pastors and churches across this country. Given our unique geography, it's often easier and cheaper for pastors to fly to Indianapolis than to Ottawa. Therefore, we anticipate that conferences in places like Indianapolis and Louisville will continue to be efficient and effective places for Canadian pastors to receive encouragement and gospel resources. Nevertheless, the national Council does feel the need for a uniquely Canadian gathering. There's an increasing sense we not be too tethered to American evangelicalism, since there are unique forces at play here not at play there. We need to begin developing a distinctive voice. A national conference will help us build identity and momentum toward that end.
3. To explore Canadian options for theological education and ministry training.
Too many Canadian pastors are forced to go to the States for training. Many never return. We need to work with our Bible colleges and seminaries to adapt our methods to the changing needs of the Canadian evangelical church. We must work with American seminaries to create teaching hubs in Canada so that more of our students can intern in the Canadian context. Given the advances in technology and through our partnership with TGC, we're confident that a revolution in pastoral and ministry training can be realized in our generation.
How Can You Help?
Please pray for God's grace to remain on this movement. Pray against human pride, petty grievance, and gross ambition. Pray against faithlessness and lethargy. We sense a unique opportunity. We sense a call to action. We believe God is on the move in our great country. Pray for the gospel to run and be honored. Pray for God to be magnified through our churches.
Please also consider giving. We're asking for churches to add TGC Canada to their missions line. While TGC has been a great supporter of global missions, we also believe the sovereign God of the universe has put us in Canada for a reason—a gospel reason. We're also asking individual donors to consider making a seed investment that would allow TGC Canada to begin operating in pursuit of its objectives. We're confident that the conference revenue, website advertising, and regular donations from partner churches can sustain TGC Canada once it's fully operational. But of course, as any driver will understand, it takes a great deal of gas to get up and moving.
During the initial stages of our growth as an organization we will be running our finances through one of our Council churches. If you would like to donate today, please send your cheque payable to the address below (with "TGC Canada" in the memo line). You can also give online or by calling 905-387-5385. (For giving and other questions, email us at [email protected].)

West Highland Baptist Church
205-393 Rymal Road West
Hamilton, Ontario, Canada
L9B 1V2
Attention: TGC Canada
Please pray about whether God is calling on you to help us launch this new initiative.
This is an exciting time, a moment pregnant with opportunity. There's an entire generation of young men and women tired of compromised and contentless Christianity. We're ready to trust in the Word of God to do the work of God, as in days gone by. TGC Canada wants to replant a flag, regather the center, and republish the gospel for the glory of God and the good our nation. Even so, come Lord Jesus!
The Rev. Paul Carter
On behalf of the Executive Committee
TGC Canada