Our aim at TGC is to promote gospel-centered ministry for the next generation. We do this by gathering, equipping, and resourcing Christians to share the gospel of Jesus and live out its implications in all of life.
Last month in Indianapolis, more than 7,000 women gathered for worship and teaching at our 2016 National Women's Conference. (All conference media is available here free of charge.)
As is true in so much of life, what is free for all is costly to some. Now through August 1, we invite you to join us by giving to accelerate the free spread of gospel-centered resources and to renew the contemporary church in the ancient gospel of Jesus Christ.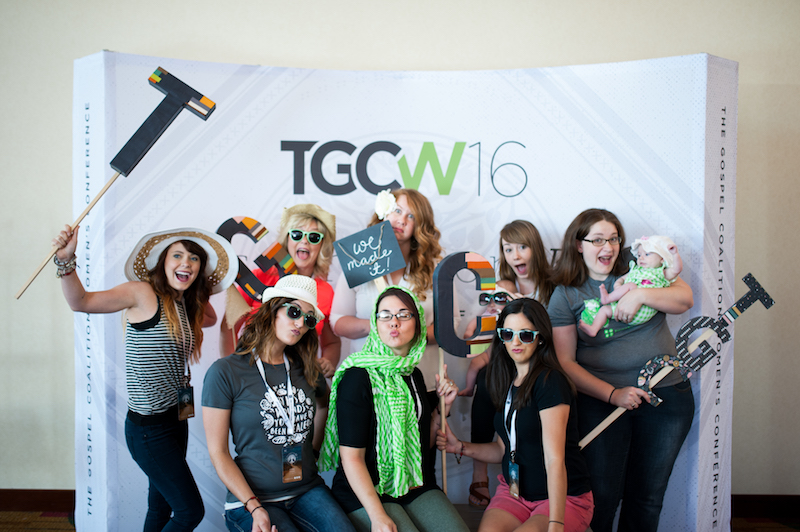 New Giving Matched through August 1
Generous partners have offered a matching gift for all new monthly supporters who give before August 1. Our faithful supporters—whom we call Friends of TGC—cover 25 percent of our ministry expenses. You can learn more about how TGC is funded here.
Our prayer is that the Lord might bring 100 new Friends of TGC by August 1 to help accelerate gospel renewal.
Today, our website receives more than 1 million visits per week. In the last 15 months alone, our conferences have gathered 25,000 pastors and church leaders, and our grassroots distribution network has given away nearly 200,000 free Bibles and gospel-centered books in 15 languages to pastors and church leaders in 90 different countries.
With so much confusion about the gospel both inside and outside the church worldwide, we are taking steps to partner with brothers and sisters to expand this reach in Spanish, Portuguese, Farsi, and many more languages—both online and in print through Packing Hope.
Renewing Hearts and Minds
Behind this growth at TGC, though, are countless stories of renewed hearts. Stories like Andrew's—a young man who recently completed his tour of duty in the military. Andrew wrote:
When I was 21, I started drinking and partying with the other guys in my platoon. I then got into a serious and unhealthy relationship and hit rock bottom. A friend recommended The Gospel Coalition website. I started podcasting sermons and reading my Bible. God began to show me the meaninglessness of living for myself, and he began to make Christ the foundation of my heart and nothing else. Today, five years later, I'm studying cross-cultural political studies and theology in order to serve the church and be a faithful witness for Christ in my work. It was resources from TGC that God used to draw me back to himself.
Whether or not God would have you make TGC part of your kingdom giving by August 1, we invite you to join us in prayer that he would use TGC to renew the hearts of millions more like Andrew.
Ways to Give
Give online: Click here and select "Friends of TGC—General" or "Where Needed Most" from the designation list.

By check: Make checks to "The Gospel Coalition" and send to: The Gospel Coalition, Office of Advancement, P.O. Box 583542, Minneapolis, Minnesota 55458-3542.
If you have questions or would like to give stock or business interests, contact director of advancement Dan Olson at [email protected] or 612-460-5402 in our Minneapolis office. Our partnership with the National Christian Foundation also makes creative planned giving options possible.
Learn More About TGC