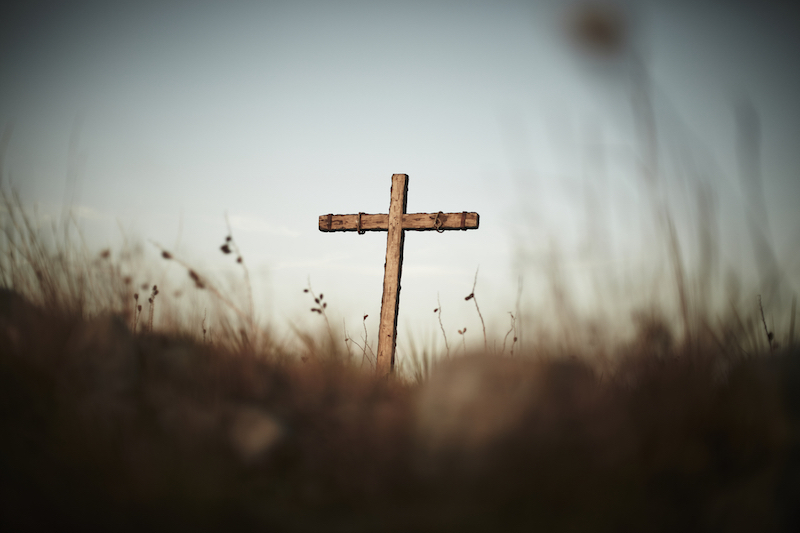 In our polarized culture it's rare to find a spiritual phrase that receives broad agreement from a large cross section of the population. Nevertheless, the popular cliché "God is a God of second chances" seems to be one thing on which many agree.
The second-chance message reaches deep inside and outside the church. A quick Google search of the phrase links to speeches of politicians, soundbites from talk shows, and montages from animated Christian films. Everyone, no matter his or her view of Jesus, seems to find common ground around the belief that God gives second chances.
This theology also comes packaged around other modern sayings, including:
"Today's the first day of the rest of your life."
"God can give you a fresh start."
"Today's a new opportunity to get things right."
"God is a God of infinite chances."
These clichés may sound harmless on the surface, but we should weigh their biblical merit. Is a second-chance gospel sufficient, or even helpful, for communicating the real message of Christ?
It's not. A second-chance gospel disguises the good news by only revealing half of it—the half that says Jesus died for sins. Don't get me wrong: it's stunning God forgives sin. But if Jesus only died to forgive sin, humanity is still in trouble.
Vague Number of Reboots
What these phrases miss is the doctrine of imputed righteousness—that Jesus takes the sins of believers and credits them with his perfect righteousness. A second-chance gospel often neglects (and sometimes even negates) this crucial teaching. It rightly declares Christ's sacrifice erases the guilt of sin but tacitly teaches the gospel leaves behind an empty spiritual ledger and a morally neutral heart. It promises fresh hope by saying "God gives second chances," but underneath carries the depressing message "God forgives; now the rest is up to you."
This thinking waters down the authentic gospel in two ways. First, it insinuates man isn't helpless regarding righteousness—he only needs a clean slate and a second chance. Second, it teaches Christ's sacrifice isn't truly effective—mankind still needs to "get things right" via a vague number of reboots.
Without the imputed righteousness of Christ, perfection would still be demanded of us. Thus the phrase "Today's the first day of the rest of your life" might lead us to answer "Well, here we go again."
Second Chance at the Impossible
Think of a kindergartner taking a calculus test. Because he's only 5, the little tyke bombs the test and receives an "F" atop his page. The teacher might show mercy, tear up his exam, and forgive his failure. But the lad will not rejoice when a fresh, identical test is placed in front of him for a second attempt.
While some Mensa-in-waiting kindergartner might pass calculus, there's zero chance a fallen human can pass the test of God's law. As Scripture declares, "None is righteous, no, not one" (Rom. 3:10). And since there's zero chance humans will obey God perfectly, why would Christians spread news of a God of second chances? Is it good news to get a second chance at the impossible?
However unintentionally, this mindset points people away from the true gospel to a false hope in works-based religion (Rom. 10:3).
Thankfully, the gospel of Jesus proclaims the opposite. Sinners don't need a second chance; we need a perfect substitute, one who gets it right the first time. Because of the forgiveness of sin and imputed righteousness, we don't have to earn redemption through a series of fresh chances. Jesus secured our redemption through his life, death, and resurrection (2 Cor. 5:21). And his perfection is forever credited to the believer's account.
What About the Ninevites?
But what about the Ninevites in the book of Jonah? Didn't they get a second chance? Though a popular kids' cartoon highlights Jonah's tale with a song about second chances, the biblical story reveals a different lesson.
Writing about Abraham, Paul observes:
And he received the sign of circumcision as a seal of the righteousness that he had by faith while still uncircumcised. This was to make him the father of all who believe but are not circumcised, so that righteousness may be credited to them also. (Rom. 4:11).
This may be Scripture's clearest verse tying together the thread of salvation between saints in both testaments. Old Testament believers weren't saved by sacrifices (Heb. 10:4) or circumcision (Rom. 3:30). Those outward signs pointed beyond themselves to saving faith in Christ. The believing Ninevites, then, didn't get a clean slate; they received the gift of righteousness as believers do today.
If we cap off the account of Jonah with a second-chance ending, we plague the Ninevites with the burden of maintaining flawless righteousness after their repentance. Of course, they couldn't achieve this righteousness any more than we can today. No wonder Jonah's complaint doesn't have anything to do with fresh starts. He doesn't lament, "For I knew you are a God of second chances!" No, he cries, "For I knew that you are a gracious God and merciful" (Jonah 4:2). Grace and mercy. It is for these cross-bought gifts, not for the hope of a second chance, that believers draw near with confidence to God (Heb. 4:16).
More Excellent Way
Thanks to the good news of Christ's imputed righteousness, believers shouldn't be enticed by proverbial sayings that promise fresh starts on life. Rather, we should proclaim with vigor that our Savior's righteousness is perfectly sufficient to earn our Father's smile.
While Instagram may suffer for fewer inspirational quotes, the gospel will be heralded as truly good news when Christ's imputed righteousness corrects misguided Christian jargon.