Lisa Schmitz is the mentor coach for EDGE Mentoring, a national mentoring organization based in Indianapolis, Indiana. EDGE is a faith-based nonprofit that focuses on mentoring millennials and young professionals, seeking to create intergenerational relationships between established executives and emerging leaders. In addition to serving EDGE, Lisa is a human resources consultant, helping organizations and coaching individuals. Lisa and her family live in Indianapolis.
---
What do you do every day?
I do a variety of different things, but my main goal is to connect with people. Sometimes that means searching for good content or a helpful resource for a mentor who has questions about a particular topic. Other times that means calling a potential mentor to share what we do. I also spend a fair amount of time emailing and meeting people for coffee, encouraging them in their vocations and in their hearts.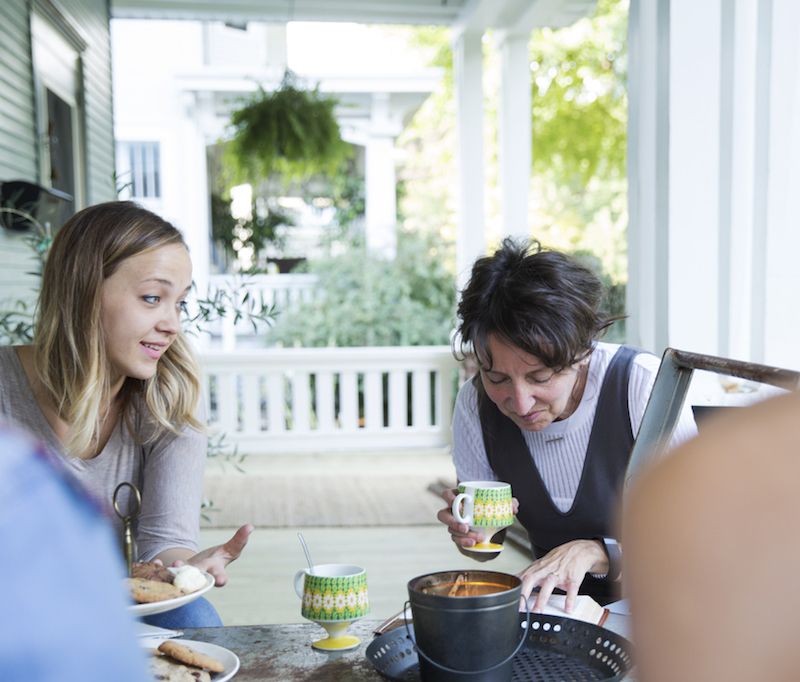 What do you think makes a good mentor?
There are some basics. For example, you want someone who can support, coach, and lead others. But you also want someone who's willing to be open and transparent about his or her career and personal life. For me, when I first started mentoring, I felt like I needed to be the teacher and set the example. I was hesitant to let down my guard. Then I realized I was asking my mentees to be real and transparent with me, which I had to model myself. They need to know we're all human and all go through ups and downs in life.
Why do you think it's important to have mentors?
I used to work at a company where I couldn't be my true self. During my 11 years there I had a hard time effecting any positive change, and was asked to compromise my integrity on more than a few occasions. While I didn't have a mentor at that company, I did have two other mentors during my career, who still guide me in many ways.
Today I get to mentor people in challenging work situations. I get to coach them through how to approach difficult conversations or navigate complex decisions. It's amazing how many times I've shared advice that directly related to my time at that company. God has redeemed that time, and he's using it to bless others, too.
How does your work serve as a way to love your neighbors?
EDGE serves a particular group of people—high potential leaders and professionals. But we don't seek to be a people for ourselves. Leaders are only leaders when they have someone to serve. We give back to others, our communities, our colleagues, and our neighbors. This giving isn't just formally through nonprofits but also through casual everyday interactions on the street. We see our mentees as whole people—professionals, spouses, parents, siblings, friends, neighbors, and citizens—and encourage them to live wholeheartedly before the Lord Jesus and others.
---
Editors' note: You are invited to attend EDGE | X, a half-day leadership event this weekend in Indianapolis. To learn more, visit EDGE Mentoring. TGCvocations is a weekly column that asks practitioners about their faith and their work. Interviews are condensed and edited.