Usually by now, church staff are knee-deep in Christmas planning. The children's pageant script is chosen, the choir is working on Advent selections, and someone has placed orders for large quantities of poinsettias.
But this year, with COVID-19 cases spiking across the country, planning is unusually difficult. Not only are traditions such as Christmas concerts and crowded children's celebrations off the table, but the country's medical condition is constantly changing. In this season, the church staff needs to be creative—and then creative again when the first, and second, and third ideas fall through.
TGC talked with five pastors from around the country to learn how they'll do the Christmas Eve service, whether they'll pass out candles, and what they're preaching on during Advent.
******
Pastor: Juan Sanchez
Church: High Pointe Baptist Church
City: Austin, Texas
Size: About 500 members, with a pre-COVID weekly attendance of about 600 and current weekly in-person attendance of about 350
On a normal year, High Pointe Baptist Church fills up the auditorium—which can hold about 1,000 people—for their Christmas Eve service.
"It's a simple service that is really well-attended by our community," senior pastor and TGC Council member Juan Sanchez said. About an hour long, it includes singing carols and a Christmas devotional with a clear gospel message.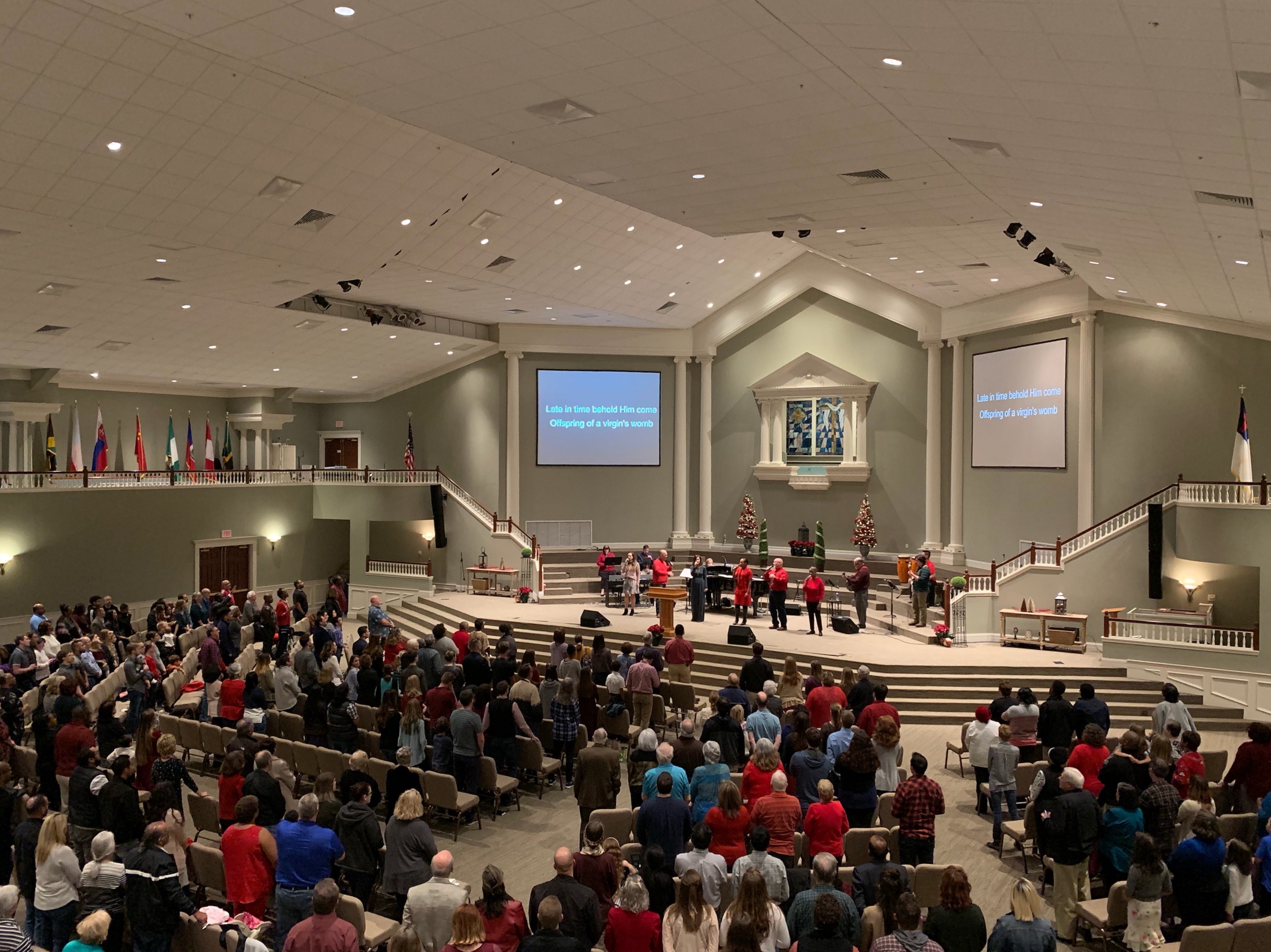 High Pointe would like to offer it again this year, albeit with social distancing and masks. The obvious problem, however, is space.
Since re-opening in June, the number of people showing up has gradually increased, now pushing around 350, Sanchez said. The auditorium can't hold much more than that and maintain social distancing.
Originally, church staff asked people to register for services. But after a few weeks, most people quit signing up, probably because the number of seats has exceeded the number of people who feel comfortable coming back, so it wasn't really necessary.
But for a popular Christmas Eve service, that might look different. "We have an elders' meeting this week, and I'm sure the question of registration will come up," Sanchez said. The church already has an overflow room set up with about 25 additional seats, with another room it could expand into.
If those spaces fill up, latecomers may be asked to watch online, he said. "We'd be reluctant to hold another service. We have convictions that the church is a single assembly."
During Advent, Sanchez will continue the sermon series that's carried him through the summer.
"As I wrestled about what to preach once we started gathering again, I thought, Do we need a series on race? On politics? How do we address this?" he said. "In God's kindness, I had previously planned on preaching Ephesians, and as I was working through it, I realized this is exactly what we need at this point."
The apostle Paul's letter hammers down the importance of unity in the Spirit and the bond of peace, which has been powerful for the widely diverse High Pointe—attended not just by Caucasians, Hispanics, and African Americans, but also by immigrants from around the world.
"We had different opinions in the church [about racial injustice] and strong protests here in Austin," Sanchez said. "I wanted to show how Scripture addressed our current-day issues. It was more helpful for us to show that through regular exposition, rather than me picking texts I thought would deal with it. This text is addressing everything we're going through right now."
He'll wrap up Ephesians on December 27 with "an emphasis on the bold proclamation of the gospel for mission," he said. "It's a hopeful place for us to land—not by focusing on ourselves, but on the gospel."
******
Pastor: Derrick Puckett
Church: Renewal Church of Chicago
City: Chicago, Illinois
Size: Around 300 weekly attendees, pre-COVID
Renewal Church of Chicago usually spends Christmas Eve singing—the service includes reading from Luke 2, a five-minute message, and about seven songs. At the end, they light candles.
But Renewal has been online-only since the school where they rent space closed in March.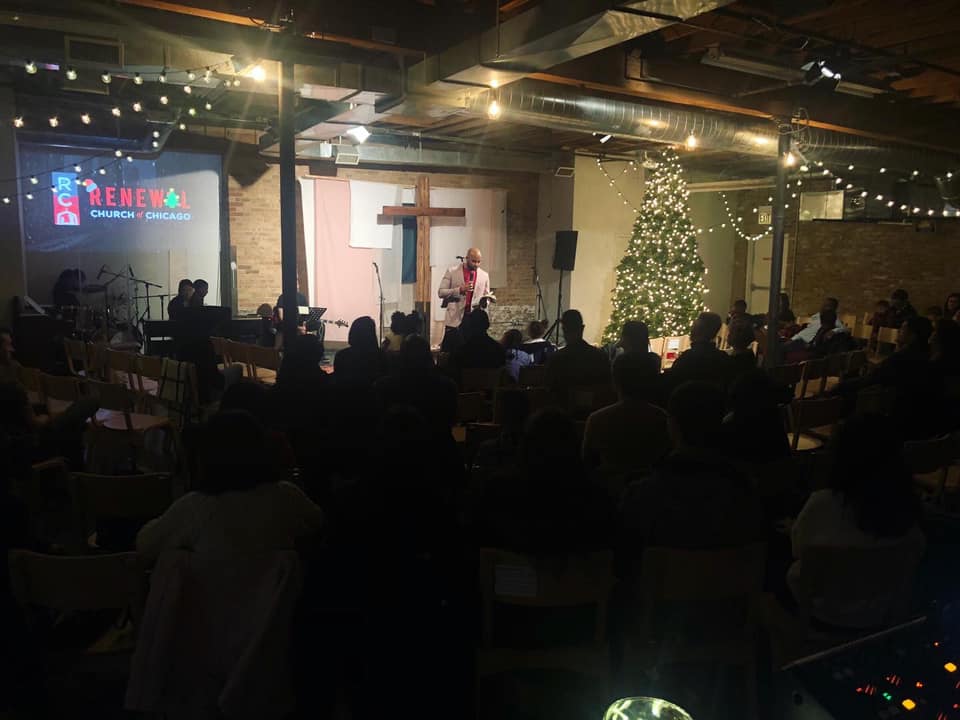 "We've just decided to do a virtual Christmas Eve service, especially as things are rising with COVID," pastor Derrick Puckett told TGC. It'll look mostly the same—worship songs and Luke 2—but with the staff instead of a church member reading the passage.
They'll record the message the Tuesday before Christmas, in their office space decorated with Christmas trees and candles. "I'll dress as if it's a regular service," Puckett said.
"Normally, we invite other churches in the city who don't have a Christmas Eve service to join in with us," he said. This year, they'll do that online, encouraging people to watch and sing along together at home, and to share the service via social media with friends and family.
Puckett knows the season will be hard for his congregation, many of whom are young singles or married couples who aren't able—given Chicago's stay-at-home advisory—to travel to their families, at least for Thanksgiving.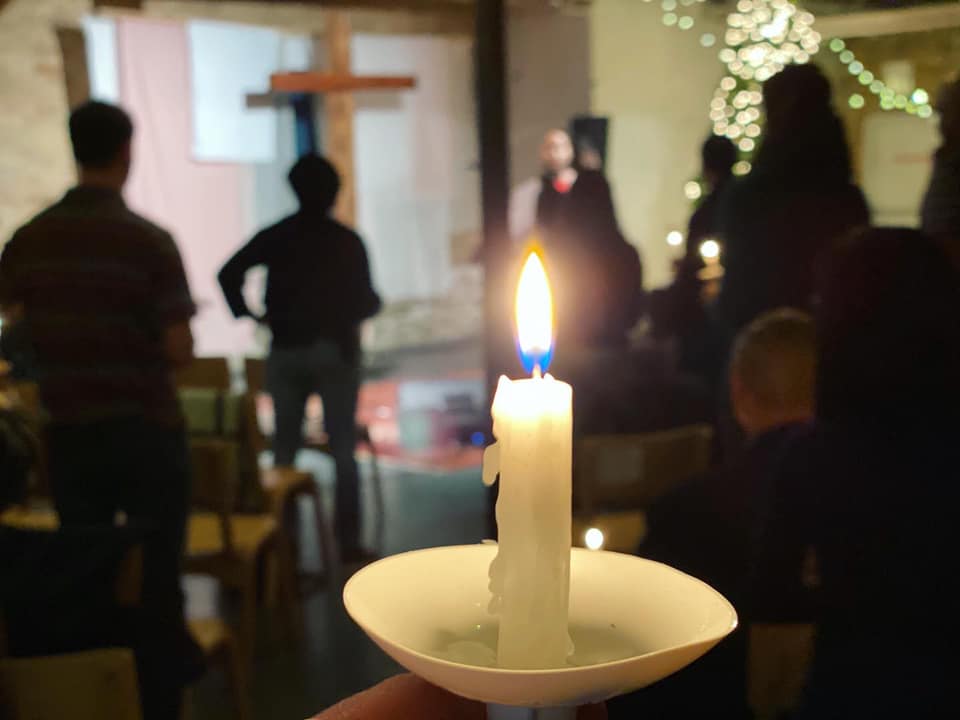 "Many are not native Chicagoans," he said. "We try to keep that in front of us. It's tough."
In the summer, church members occasionally met to hang out at the park. Church leaders have also been making biweekly calls to check up on members. Some of them are brand-new. Over the past eight months, Renewal has gained about 15 new members who have never seen their worship space or attended an in-person service.
"Churches are trying to figure this all out," Puckett said. "Folks just need you to be with them more than ever before. If you can, be present and acknowledge what is going on with them. And what better season to do that than Advent––Christ coming to be with us. That's what it's all about."
******
Pastor: Matt Proctor
Church: Cornerstone Church
City: Marion, Iowa
Size: Pre-COVID weekly attendance around 130, current weekly attendance around 50
Even in a non-COVID year, it's hard for pastor Matt Proctor to guess how many people will show up at Cornerstone Church's Christmas Eve service.
"Some years it's been colossal, and some years it's smaller than a normal service," he said. Much depends on who is in town, and how many friends they were able to invite.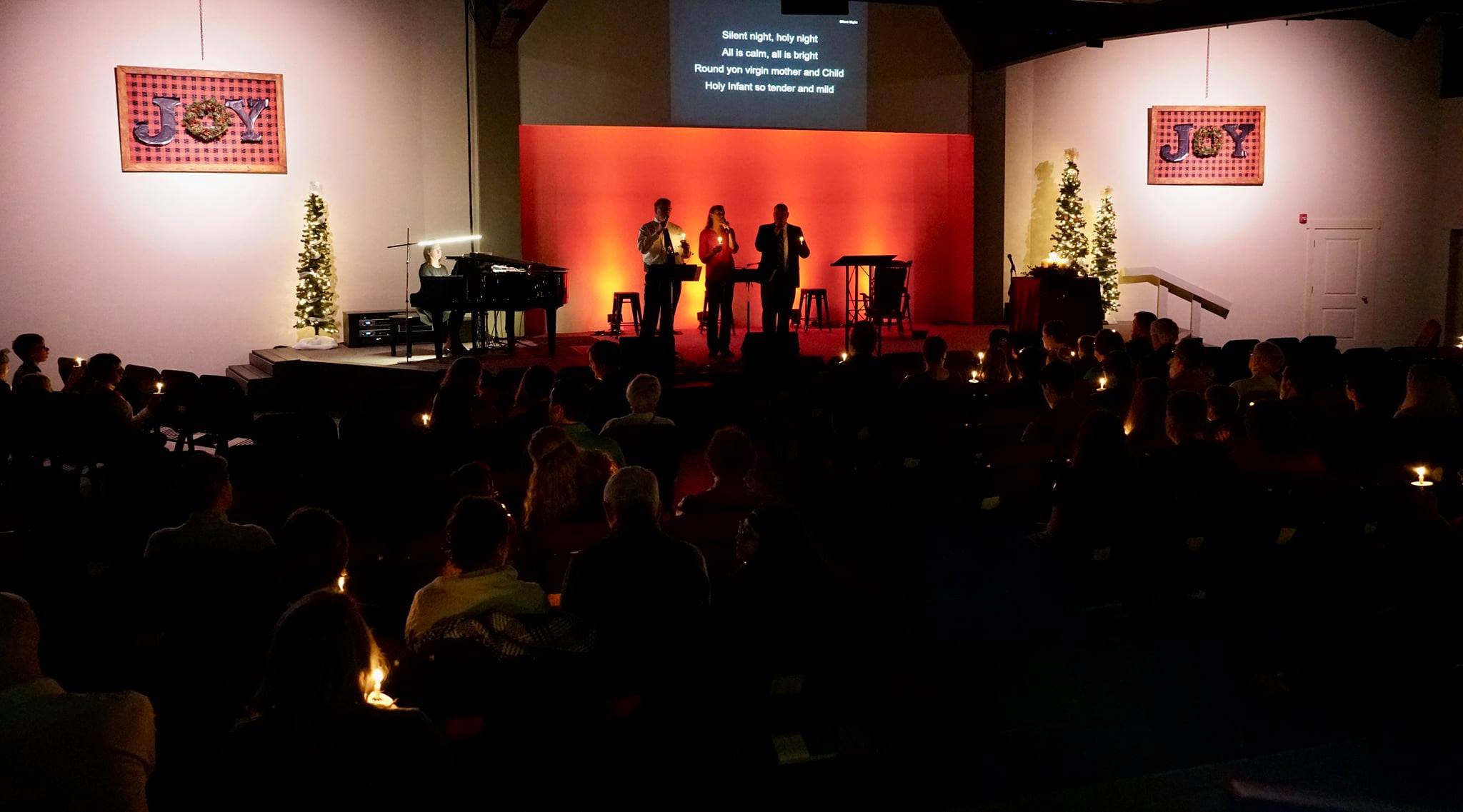 Cornerstone is a tight-knit church. Since it reopened this summer, about 95 percent of its members have come back at least once. "Some of them have only come back one or two Sundays," Proctor said. "Some are in cancer treatments. Some will come for part of the service and leave before the singing, which we do at the end."
As the number of Iowa's COVID cases rose over the last few weeks, many chose to watch online.
Before the numbers dropped, Proctor proposed a second service but was shot down. "Congregationalism is a beautiful thing," he said with a chuckle. "There are some complexities we're dealing with by not having two services. I figure more people would say, 'Oh, that's great.' But they'd rather be spaced out in the building and share that moment."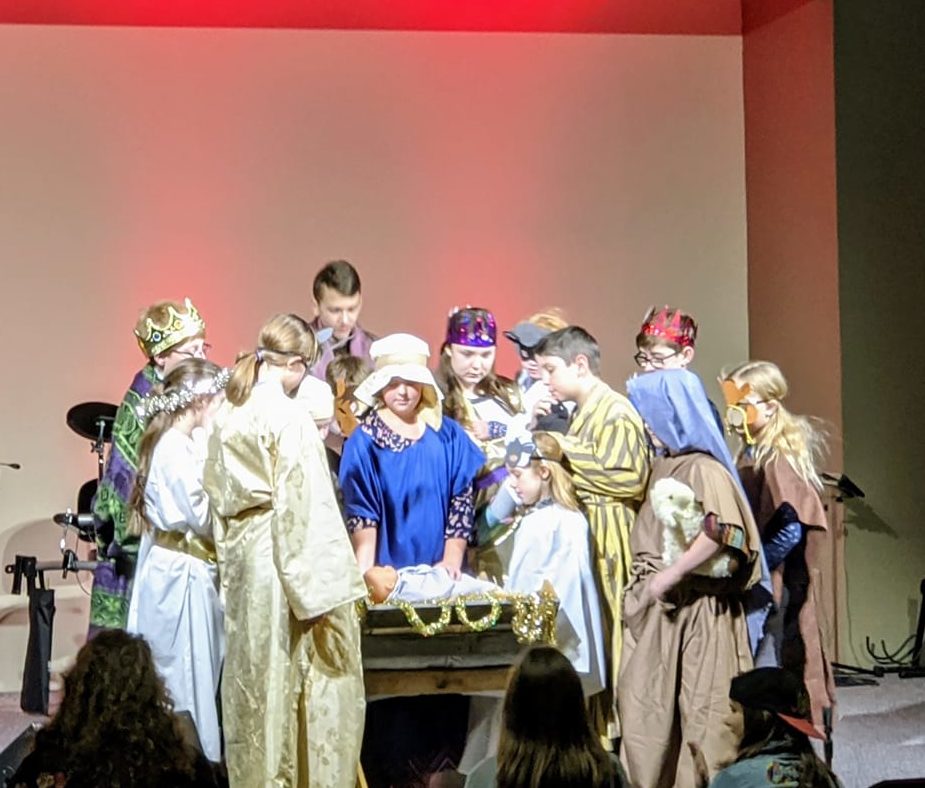 The Christmas Eve service normally involves stories and Scripture and songs. Cornerstone may choose to hold the songs for the end, like they do for the weekly service, so those who don't feel comfortable can slip out.
Proctor would also like to keep the individual candles, but hasn't yet sorted out how to pass the light without getting too close. "Maybe we can set up candle stations," he said.
Cornerstone will also create a pre-recorded video that people can use whenever it fits best with their Christmas celebration, he said.
Proctor alternates years between preaching an Advent-specific sermon series or pressing on with whatever book he's in. This year, "I elected well in advance to try to carefully craft my time in Mark to be at some key points in the book for Advent."
He's in the 13th chapter now, talking about judgment, with an eye to preaching the cross on December 20. "We're driving through to know why the incarnation matters."
******
Pastor: John Mahaffey
Church: West Highland Baptist Church
City: Hamilton, Ontario, Canada
Size: Pre-COVID weekly attendance around 1,000, current weekly attendance around 500
"We normally have an amazing Christmas Eve service where we get 1,000 plus people into an auditorium that can only squeeze about 800," West Highland Baptist Church pastor and TGC Canada chair John Mahaffey said. "It's a community event. Everybody holds a candle, we lower the lights, and we sing. It's a beautiful family time."
This year, West Highland will do two of those services, but with only 30 percent capacity—or about 250 chairs––available at each. "The people will have to register ahead of time, and we'll put people into pods—so a family of four will be six feet apart from everyone else," he said.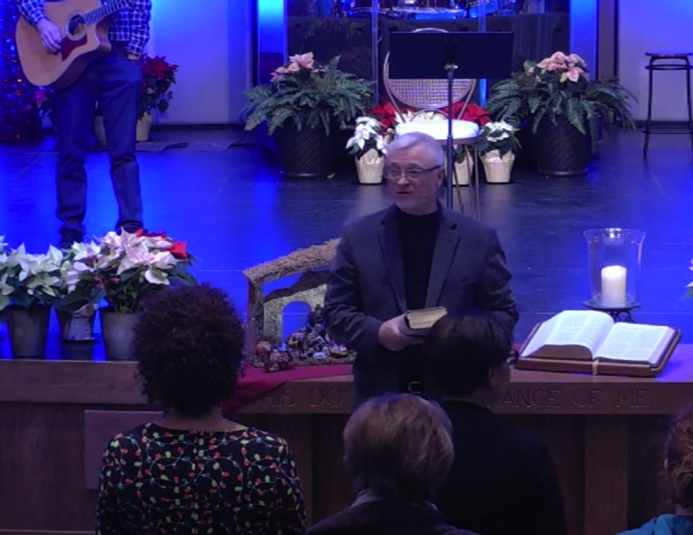 The church considered adding a third Christmas Eve service, but "we're finding ourselves under so much pressure trying to do ministry a new way, we decided to do what we could handle," Mahaffey said.
West Highland has been singing in masks, so they'll probably be able to do the Christmas carols. But the choir is trickier. "Our worship pastor is pretty creative, and has combined 40 to 50 people in a video, each singing their part individually," Mahaffey said. "When you put them together on a video, it looks like you've got a choir on the screen."
The church staff will probably ask more people to serve as candle lighters to minimize the contact between pods, he said. Another option would be a big candle at the front, where pods could take turns sending a representative to get their light.
"It might be good that we can't do everything the way we normally do it," he said. "We've done it the same way for 20 years, and maybe breaking out of that and doing something different will be a good change."
Mahaffey's preaching an Advent series called "Christmas Foretold––An Advent Journey Through the Old Testament."
"I'll probably talk a little more about the context in which those prophecies were given, because those were pretty dark times," he said. "I'll focus on the darkness, the hard times they were in, more than I would normally do in a Christmas message. I think that's the context that people's minds are in."
******
Pastor: Garrett Kell
Church: Del Ray Baptist Church
City: Alexandria, Virginia
Size: Pre-COVID weekly average attendance of 550, current in-person weekly attendance about 350
By design, Advent at Del Ray Baptist Church isn't radically different from any other season.
"We're those kinds of Reformed Baptists," lead pastor and TGC Council member Garrett Kell said with a laugh.
But the Christmas Eve service is usually a bigger deal—more than half of attendees aren't regular members. "A lot of people either don't show up all year, or sometimes family members are in town," Kell said. "It tends to be a pretty useful evangelistic tool for people in our church and community."
This year, he'll preach to a sanctuary limited to 250 people, while at the same time livestreaming to families in the fellowship hall and at home. Others will gather in the parking lot to hear the audio. Del Ray can fit about 400 people that way, which is about how many people normally show up for a Christmas Eve service.
The church usually does an outreach project around Christmas. This year, they're figuring out how best to help those in their area who have been hit hard with COVID layoffs. It might be helping with Christmas gifts, or donating practical household supplies.
The members are caring for each other, too. "Our church family, for both Thanksgiving and Christmas, tend to do a good job trying to connect with one another," Kell said. "They know who is alone and invite one another over for meals. I'd imagine this year we'll have to alter that a little bit. But some families are stocked with outdoor heaters, and they tend to be thoughtful of one another during this time."
Kell has been preaching through Revelation, "which has been which has been a mixture of darkness and hope-giving light," he said. This year, it seems to fit. "In God's providential arrangement, we'll be spending the end of the year in Revelation 21–22, where God makes all things new through Jesus. And thankfully, it's exactly what we need—even more than we thought."