"Missions is not the ultimate goal of the church. Worship is. Missions exists because worship doesn't. Worship is ultimate, not missions, because God is ultimate, not man. When this age is over, and the countless millions of the redeemed fall on their faces before the throne of God, missions will be no more. It is a temporary necessity. But worship abides forever. Worship, therefore, is the fuel and goal of missions." — John Piper
The story of human history is a story of worship. In Eden, God called his son Adam to worship him alone as Father and King—by not eating from the tree of the knowledge of good and evil. At Sinai, God called his son Israel to worship him alone as Father and King—by not putting other gods before him. In Jerusalem, God called his son David (and David's sons) to worship him alone as Father and King—by walking before him in faithfulness with all their heart.
But Adam, Israel, David, and his sons all rejected God's call to worship. They chose to worship created things instead of the Creator. In each case, they were led astray by women: Adam through Eve, Israel through marrying foreign women, Solomon through his many wives. The Old Testament develops in such a way that we are left hoping for a son of God who will be devoted to one woman whom he will lead in pure worship of the one God. And that expectation is met in Jesus Christ—the last Adam, the true Israel, David's greater son.
Perfect Worship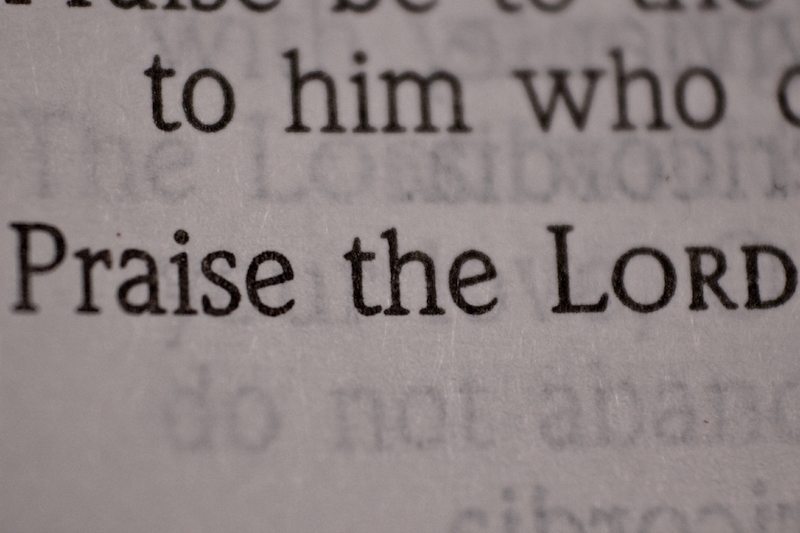 At Jesus's baptism the Father affirmed him as his beloved Son, with whom he was well pleased. But that affirmation had never truly been tested.
So the Spirit drove the Son into the wilderness. The ancient serpent, Satan himself, was allowed to test him to see what was in his heart—to see if he'd continue worshiping God as Father and King.
Where Adam, Israel, and David (and his sons) all failed, God's final Son succeeded. Where the first Adam remained silent and bowed before the serpent, the last Adam rebuked the serpent and refused to bow: "You shall worship the Lord your God and him only shall you serve" (Matt. 4:10; cf. Deut. 6:13). Where Israel and David (and his sons) promised they'd worship God with heart and soul and mind and strength, but didn't, Jesus as the true Israel and David's greater son worshiped wholeheartedly: "Zeal for your house will consume me" (John 2:17; cf. Ps. 69:9). Jesus was no idolater; he was no hypocrite. God finally had a Son who worshiped him alone.
Now all the Son needed was a bride.
This is why God's Son left heaven: to woo for himself a bride who would worship the Father. We see glimpses of this in Jesus's ministry. At a well in Samaria, Jesus met a woman—one who hadn't able to find the right kind of husband all her life—and called her to worship the Father in spirit and truth. But such a woman was not fit for such worship—she first needed to be cleansed, along with all who would become part of Jesus's bride.
Jesus died to present the church to himself "in splendor, without spot or wrinkle or any such thing, so that she might be holy and without blemish" (Eph. 5:25–26). He then rose and ascended and sat down at the right hand of the throne of the majesty on high. He became a minister of worship (Heb. 8:1–2), so that the worship of his bride might be acceptable to his Father.
Future Worship
Around the world today, God's Spirit—through God's people—is calling sinners to renounce idolatrous worship and join the bride of God's Son. One day, the bride's evangelism will cease, but her worship will not. In the new heavens and new earth, an innumerable multiethnic multitude will declare, "Salvation belongs to our God who sits on the throne, and to the Lamb" (Rev. 7:10).
On that day, the bride will be ready, the marriage will commence, and the processional hymn will begin:
Hallelujah! For the Lord our God the omnipotent reigns. (Rev. 19:6)
---
Editors' note: Jonathan Gibson will be participating in the Theology Refresh Panel at the 2017 Bethlehem Conference for Pastors and Church Leaders, January 30 to February 1. Register soon.