The pastor's bag remained packed and ready for him to grab at the first hint of an incursion by a marauding militia group. It contained the most valuable possessions he owns.
Life and gospel ministry in the Democratic Republic of Congo (DRC) involve added layers of challenge seldom experienced in lands of political and economic stability. There is only a fragile peace in most of eastern Congo, owing to the ravages of the Second Congo War, which formally ended in 2003. This deadliest conflict since World War II claimed more than five million lives.
Mark Haeck of Harvest Bible Church in Westland, Michigan related the account of the pastor and his bag after a recent trip to Congo. The DRC pastor attended a conference Haeck led at a Bible Institute in the jungles of Katshungu. He did not fill his bag with cash. He used it to safeguard his books, "so that when he had to flee, the one thing he could grab was his books," Haeck said.
A decade after the war, its ongoing effects include destabilized communities, corrupt government, and a preponderance of rebel groups like the Lord's Resistance Army. These have left the country in disarray.
Victimization of Women
Militias have adopted brutal forms of rape to disrupt and exert control over villages. Over 400,000 women are sexually violated every year in Congo, leading the United Nations to label it the "rape capital of the world."
Tragically, the corruption and sexual exploitation that characterize Congo's recent past have infiltrated the church. In a land where power is treated as a right for the taking rather than a privilege of stewardship, many men pursue the pastorate to obtain a revered position that will afford them leverage.
At the conferences where Mark Haeck taught, women sobbed over the abuses they faced, both in the school system and in the church. High school teachers demanded sexual favors to pass them to the next grade. Pastors attached similar demands to promises of answered prayer.
Eager to Learn
By God's grace, this is not the only story in the Congolese church. Hundreds of pastors and church leaders are eager to learn, be equipped, and faithfully lead their people. These courageous men and women have endured hardship, proclaimed "Jesus Christ and him crucified," planted churches, and passed on their knowledge.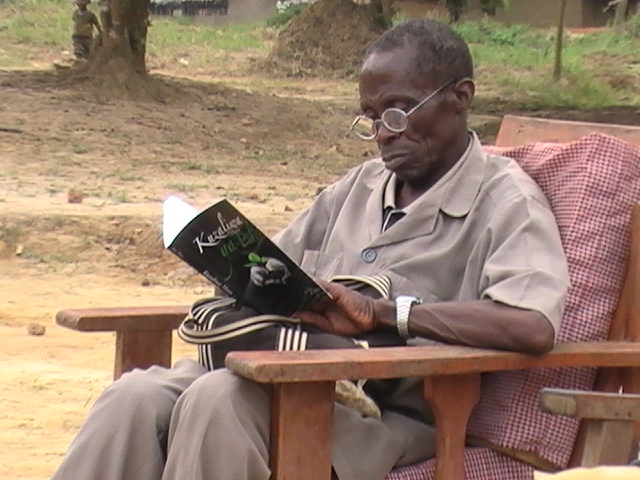 According to Haeck, one group of church leaders travelled 400 miles by foot to attend a training conference in Bukavu, a large city on the country's eastern border. At the  conference, when an educated pastor from Liberia joined the teaching team at the last minute, Haeck worried that the added instruction might overwhelm attendees. Yet they listened undistracted through four consecutive sessions.
Translated Resources
Haeck says the years of conflict since the war have left Christians little time for growing deeper in biblical understanding. "They are starved…so hungry for more teaching of the Word."
When Haeck's team visited Katshungu, most of those attending the conference had lost their books to looting. Even the Bible Institute's shelves were emptied by rebels.The pastor who guarded his bag was the exception. With joy, the team passed out a Swahili translation of John Piper's Finally Alive to each pastor, teacher, and church leader attending. As one pastor began to read the opening pages, his face lit up and he exclaimed, "I can understand it!"
In a country marked by physical and spiritual death, these pastors now have a resource that clarifies the Bible's teaching on believers' new, glorious life in Jesus. The Gospel Coalition-International Outreach freely provided the books—just one of many Packing Hope projects. TGC-IO, through the gifts of donors, supplies biblically-solid materials in needed translations to countries with Christian leaders hungry to receive and share God's eternal truth.