At The Gospel Coalition, we normally highlight books and articles for you to explore and read. This is right and good because we believe that truth matters.
But we also believe that God is working in areas beyond literature, academia, and journalism. In fact, as our Theological Vision for Ministry makes clear, we have a vision for a church that equips its people to think out the implications of the gospel on how we do everything—from teaching to plumbing to accounting. "Such a church will not only support Christians' engagement with culture, but will also help them work with distinctiveness, excellence, and accountability in their trades and professions."
This Christmas, our faith and work channel—Every Square Inch—wants to celebrate products made by companies founded by Christian entrepreneurs. As entrepreneurs, they created something from nothing and, along the way, have given people jobs, contributed to the economy, engaged in ethical business practices, been generous with their neighbors, and expressed the creativity of God.
This guide isn't comprehensive. There are thousands of outstanding Christian-led companies, and I welcome your suggestions in the comments. Also, each company featured makes many products, not just the ones below, so I encourage you to explore. These items are simply "my favorite things." I hope you that enjoy the guide and—even if you don't find anything in it—that you're encouraged to see God at work.
---
FOR HOME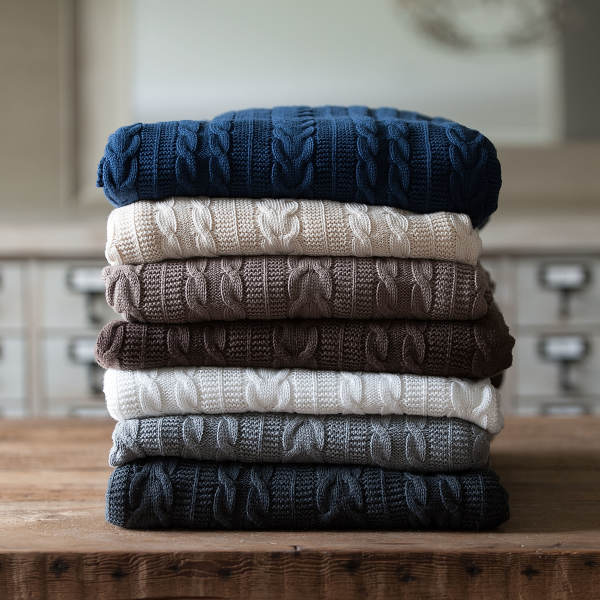 I'm tall, so finding a throw that can cover me from head to toe isn't easy. But this weighty one is the perfect length. It's also soft, stylish, organic, and fair trade. Made in India, a portion of every purchase goes to Not For Sale to fight human trafficking. The company's fine craft and unique mission has even caught the attention of Forbes and Entrepreneur.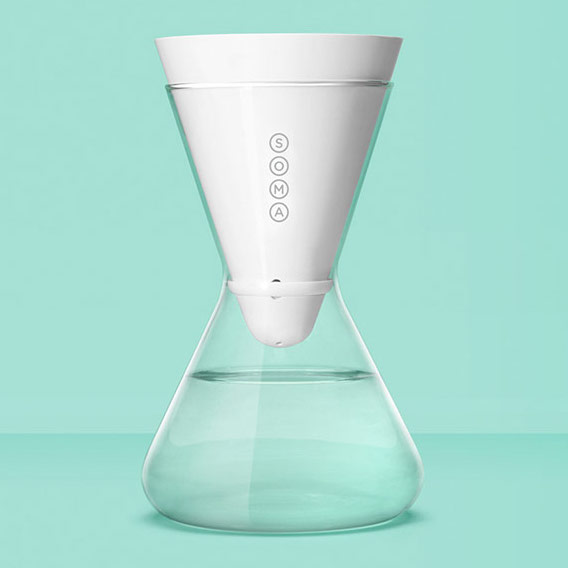 "Thanks to good looks, eco-friendly filters, and a savvy business model," reports Fast Company, "the Soma water filter is everything your Brita isn't." Its lid doesn't fall off when poured. It's shatter-resistant and the perfect size for refrigerators and sinks. Plus, a portion of every sale goes to Charity: Water to help end the global water crisis.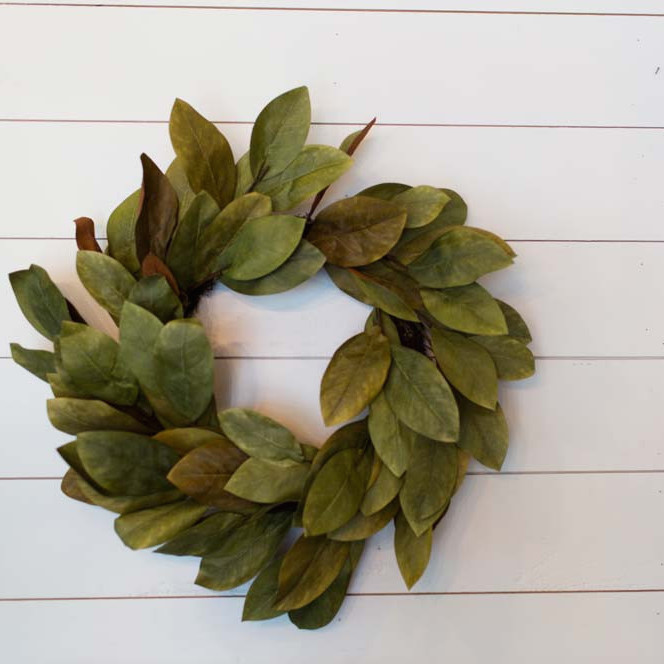 My home-decorating friend will love this wreath from Magnolia Market, the brick-and-mortar store of Chip and Joanna Gaines. Their popular HGTV show Fixer Upper captures them remodeling homes, running real estate businesses, raising their children, and keeping their faith in focus. Its most recent season attracted 24 million viewers.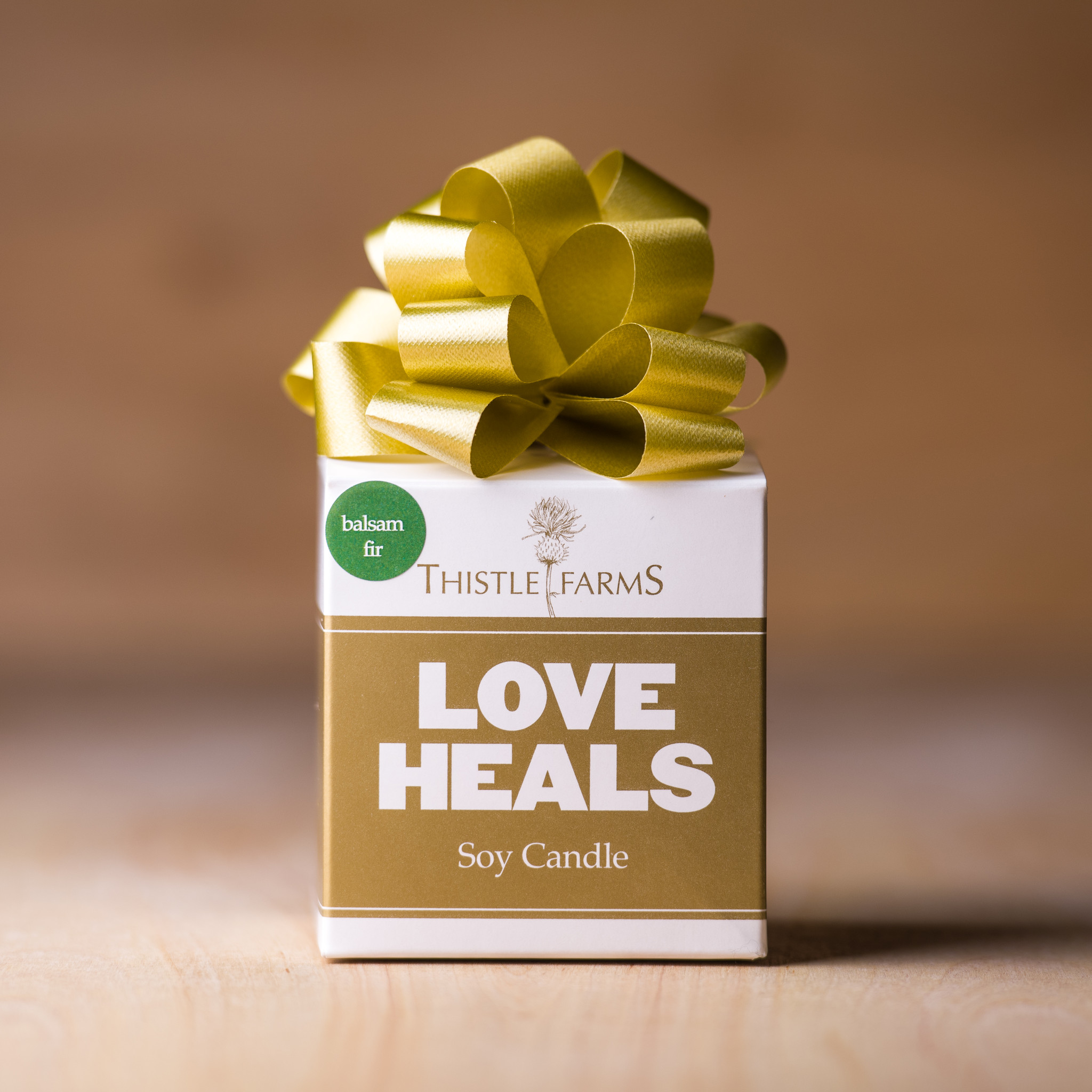 I love the scents of the Christmas season, which is why I love these candles—balsam fir, holiday spice, and lavendar. Thistle Farms is a community of women in Nashville, Tennessee, who have survived prostitution, trafficking, and addiction. Its work, which serves 700 women annually, has been featured in both The New York Times and The Los Angeles Times.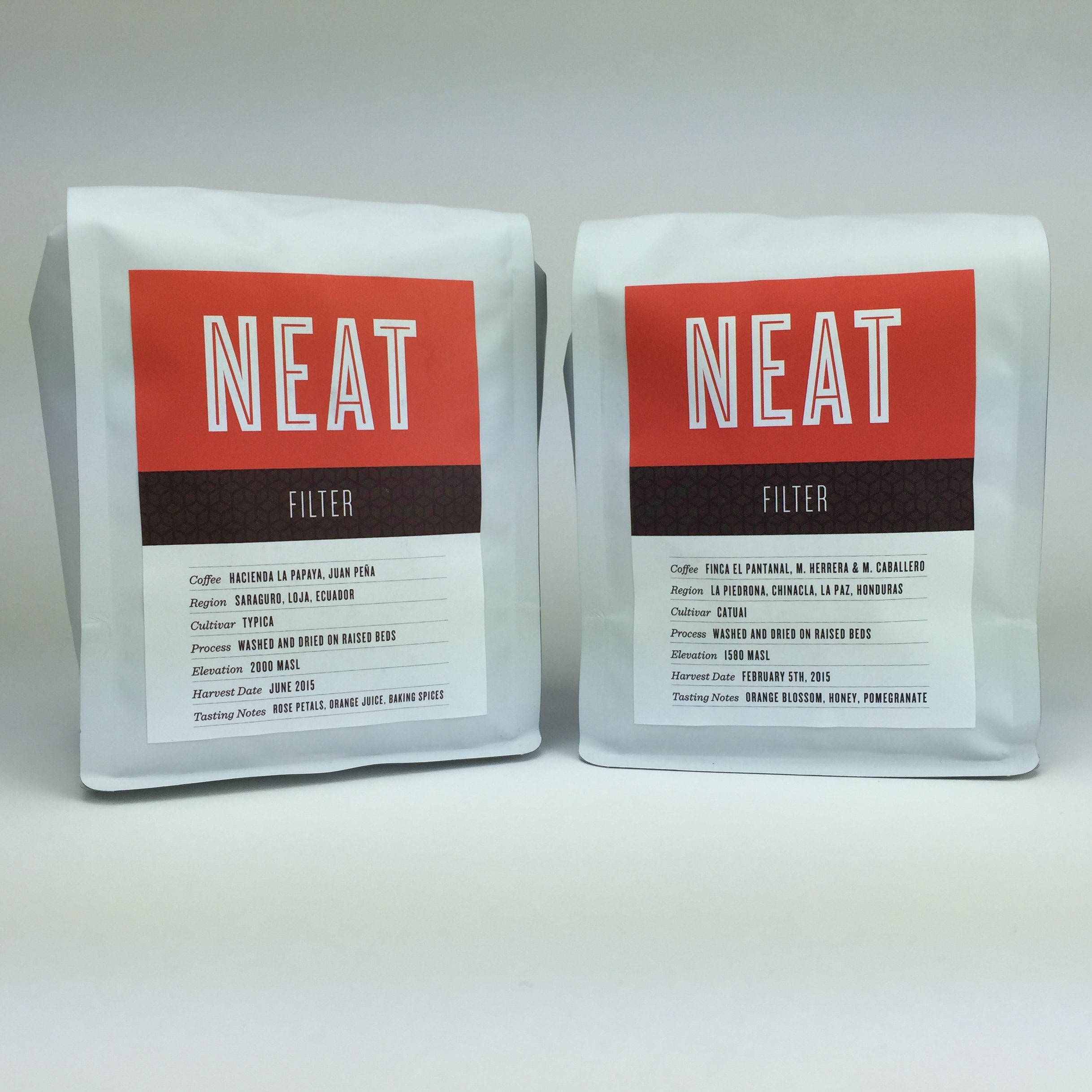 These two 12-ounce bags of direct-trade coffee beans come from Honduras and Ecuador. The Honduras Finca el Pantanel beans have tasting notes of orange blossom, honey, and pomegranate. The Hacienda la Papaya comes from a single grower in southern Ecuador and has tasting notes of rose petals, orange juice, and baking spices.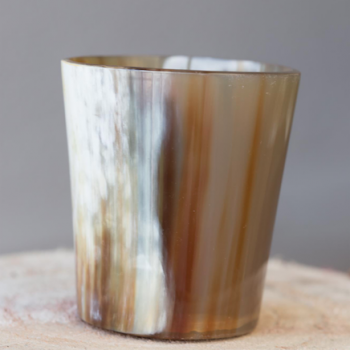 These tumblers may be small, but they're lovely and durable. They're perfect for dinner parties or everyday use. Made from African cow horn, which is heated and stretched by hand, these tumblers are made in Uganda, where HP Supply partners with Wend to support seamstresses who were directly affected by the LRA conflict.
---
FOR OUTDOORS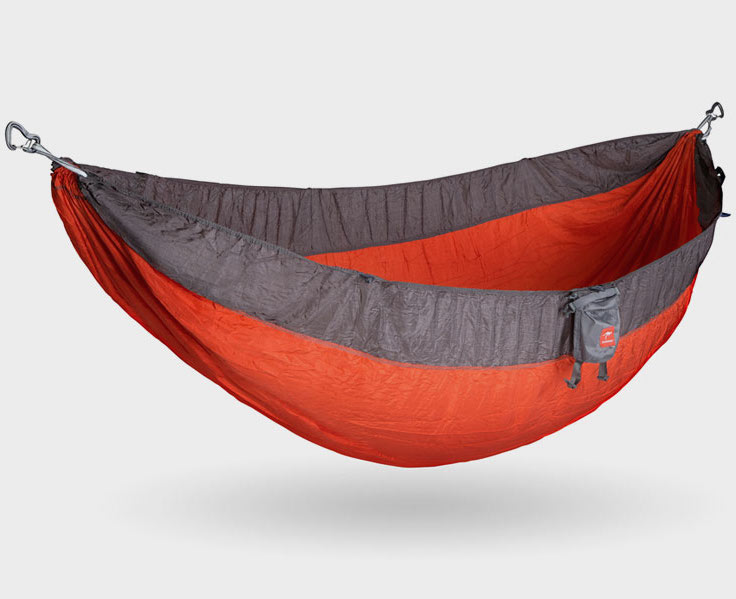 My brother will love using this on camping trips with his family. Men's Journal is "smitten" with this "lightweight, tear-resistant, highly packable hammock that's quick to sling and dismantle." Backpacker says it's "the best" two-person hammock they've seen. To boot, a portion of its sales goes to Ubuntu, a nonprofit building sustainable businesses in Africa.
---
FOR STOCKINGS
These toothbrushes with antibacterial bristles come in four different colors, each packaged individually. S2 was started when its founder volunteered in dental clinics in Guatemala, where he saw kids with preventable and severe dental problems. (He and his wife also adopted one of these kids.) For each toothbrush you buy, S2 gives one away.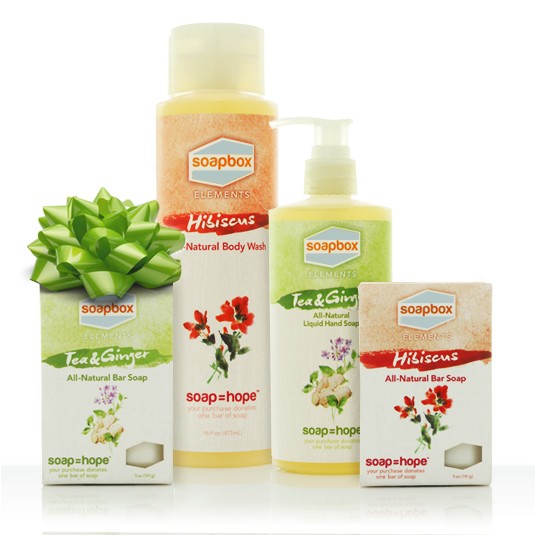 Most of us take soap for granted. We even leave partially unused bars in our hotel rooms. But for millions of our global neighbors, not having soap means being susceptible to disease and death. Through our everyday purchases, though, we can make a difference. When you buy this holiday bundle, Soapbox will donate four bars of soap to communities in need.
---
FOR WOMEN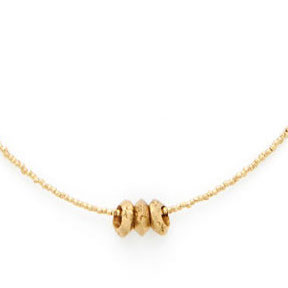 My sister-in-law is going to love this classic and simple necklace because it can be worn on date nights or play dates. Plus, Akola gives 100% of its sales and donations to its mission—training, empowering, and employing more than 400 women in extreme poverty, giving them the resources to provide for more than 3,000 disadvantaged children and neighbors.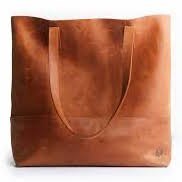 I wanted to give this tote to my sister-in-law, but now I'm not sure I can part with it. Handcrafted in Ethiopia, it's durable, spacious, and gorgeous. Plus, its proceeds help women, both locally and globally, who have overcome challenges ranging from prostitution to addiction to lack of opportunity. FashionABLE has been featured in InStyle and Fox Business.

I love these simple, clean studs you can wear every day. They're versatile and sophisticated. Each piece is handcrafted by Olivia Terrell, who lives in New York City. "The beauty of handmade objects," she says, "is that there are never two identical pieces: there are always imperfections. I believe it's a sign of life and a gift: from the maker to the wearer."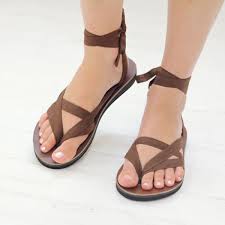 These sandals are great for anyone who wants options. Made by talented young women in Uganda who work to attend university, each sandal includes a pair of sandal bases and your choice of ribbons, which allows you to tie and style your sandals as you please. Sseko's work has been highlighted by The Huffington Post and Fortune.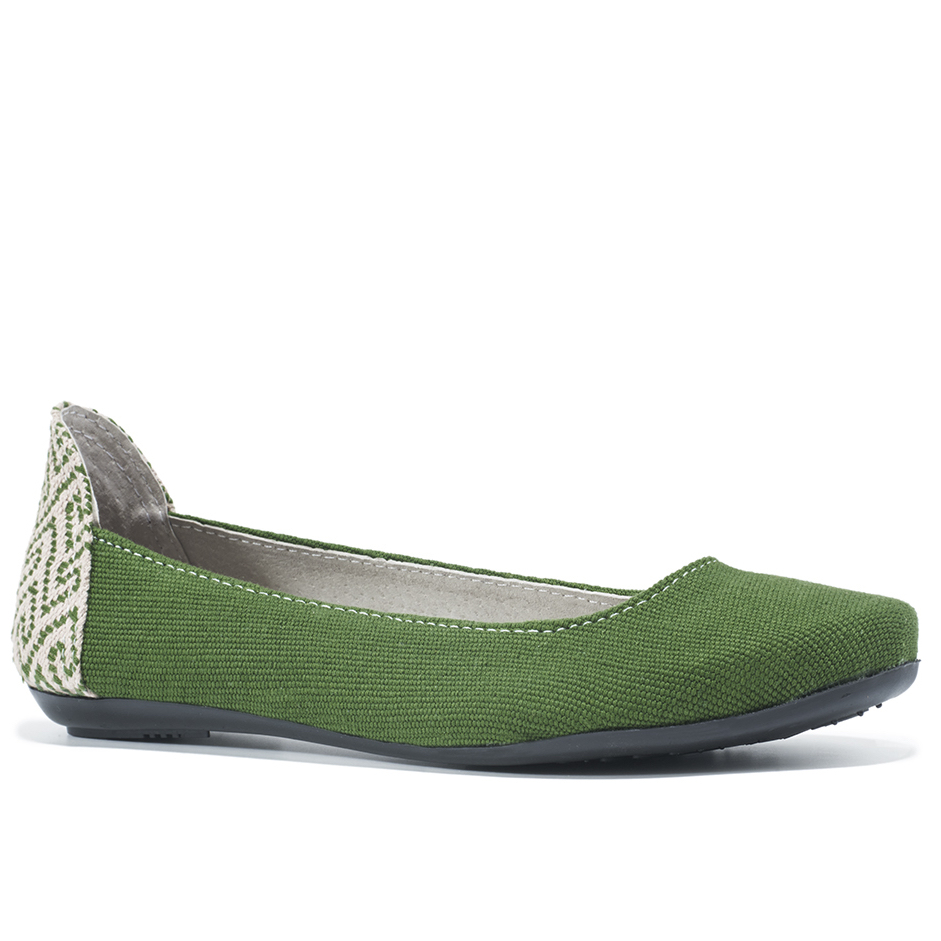 It's hard to find shoe soles that can endure the streets of New York City, but these are strong and thick. Though the flats run a bit small, their kelly green color is fashionable and fun. Plus, each handcrafted shoe is made from handwoven textiles by makers in Guatemala, who are paid fairly. Also, a portion of each sale goes to local nonprofits.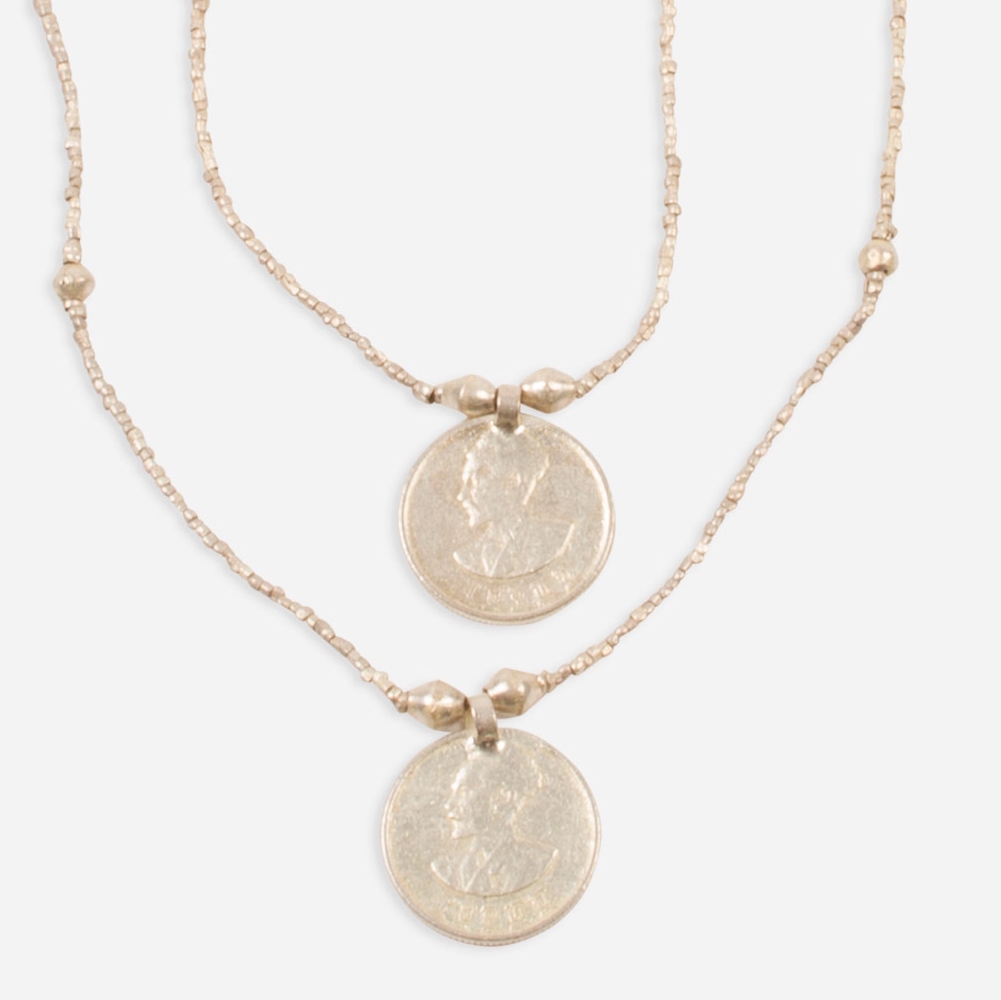 This isn't just another beautiful silver-colored necklace. By using recycled nickel, copper, and bronze melted down from previous war weapons, the Ethiopian artisans who created these pieces—most of whom are HIV positive—have produced beauty from ashes. Proceeds go to literacy classes, job training, and healthcare.
FOR MEN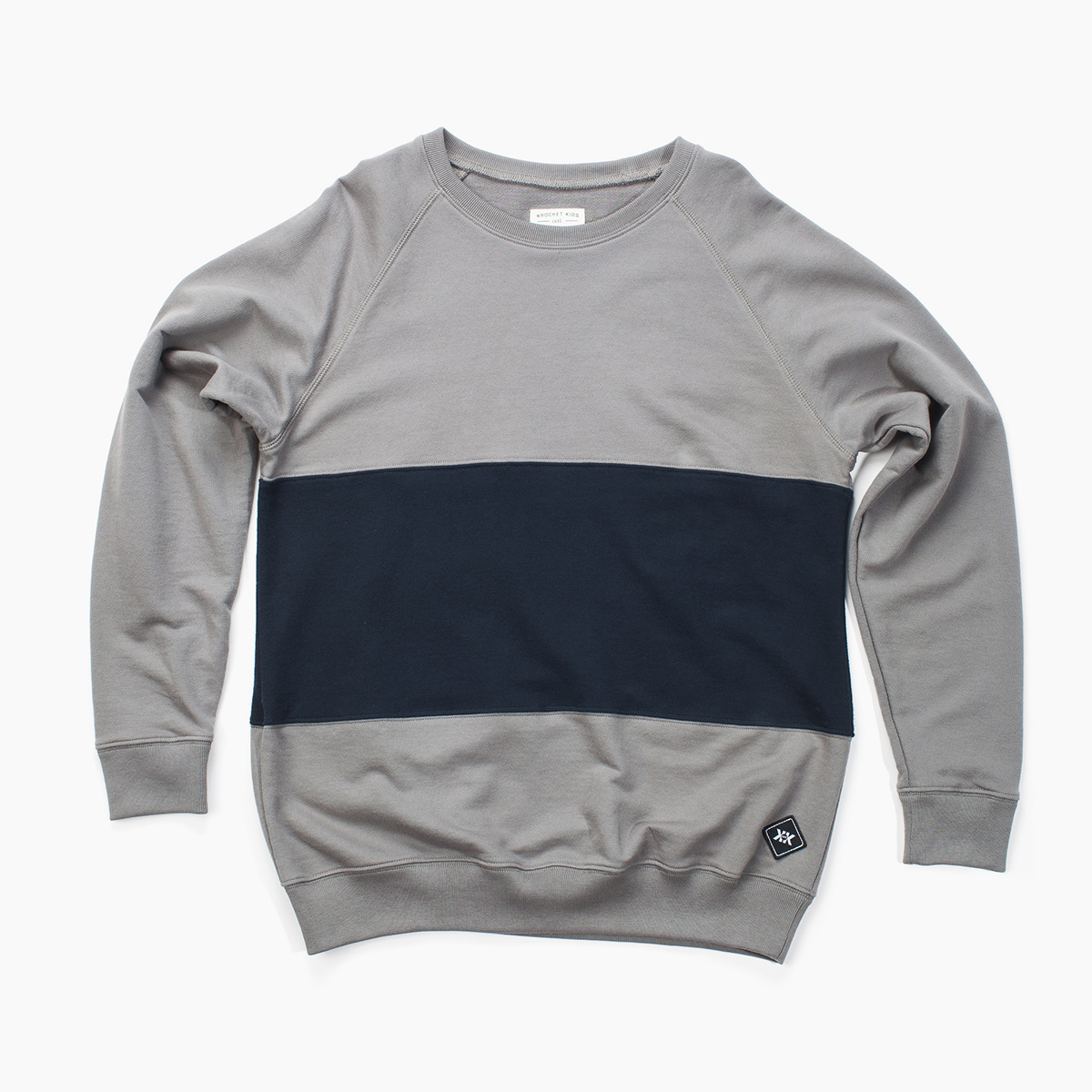 This sweater is more like a sweatshirt, and it's incredibly soft. Made in Peru, its label tells you who made it. Interestingly, Krochet Kids is a nonprofit clothing company since its bottom line is impact. Employing hundreds of women in Uganda and Peru, its work has been featured in Fast Company and The New York Times Magazine.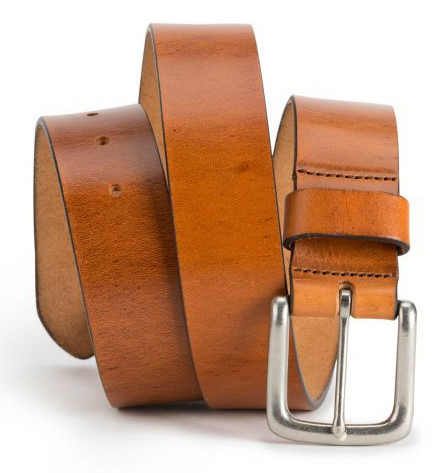 I have two brothers and never know what to buy them. Now I do. This belt is durable, fashionable, and unpretentious. Based in Grand Rapids, Michigan, and founded by a graduate of The King's College, Brothers Leather supports a variety of local and global nonprofits and even has an I Am Second Collection.
FOR KIDS (AND KIDS-AT-HEART)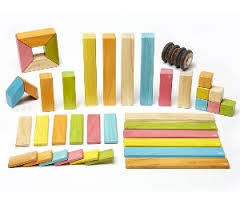 My nephew will love this set of magnetic wooden blocks, which was a 2014 finalist for Toy of the Year. Plus, I love everything about Tegu; it employs more than 200 people in Honduras, matches their retirement contributions, replants trees for the ones they use, and invests in schools. It has been in Forbes, Entrepreneur, and more.
FOR STUDENTS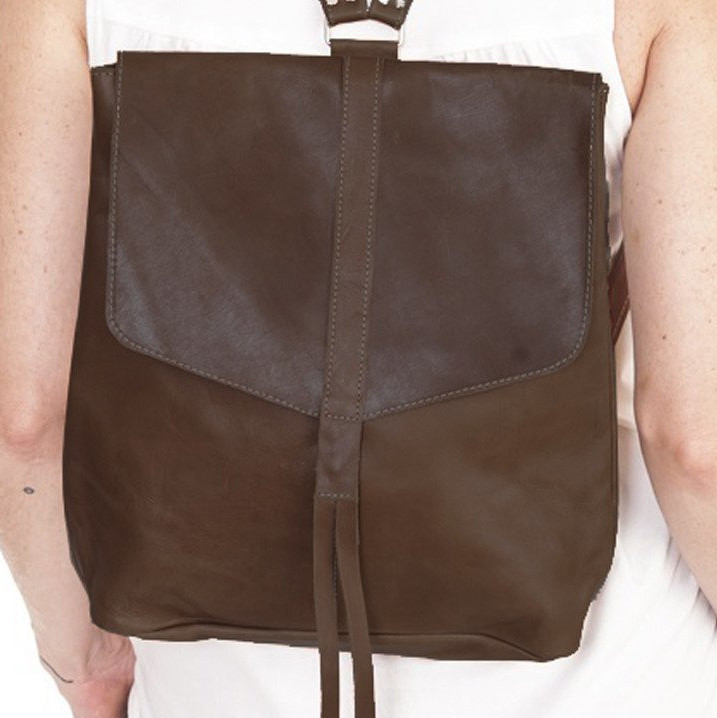 I still have the leather backpack I bought when I was 13 years old, so I'm excited to give this one to my niece. Not only do its proceeds goes to empowering and employing more than 1,500 marginalized women in Kenya, Pakistan, Cambodia, India, and Ethiopia, Raven + Lily also invests in their communities through healthcare and education.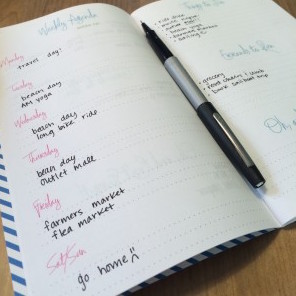 These notebooks can be customized on the outside and the inside—that is, you can choose your cover, your monogram, even your type of notebook (agenda, journal, unlined canvas). Plus, all notebooks are soft canvas covers and stitched down the spine for an eco-friendly binding solution.
FOR CAUSES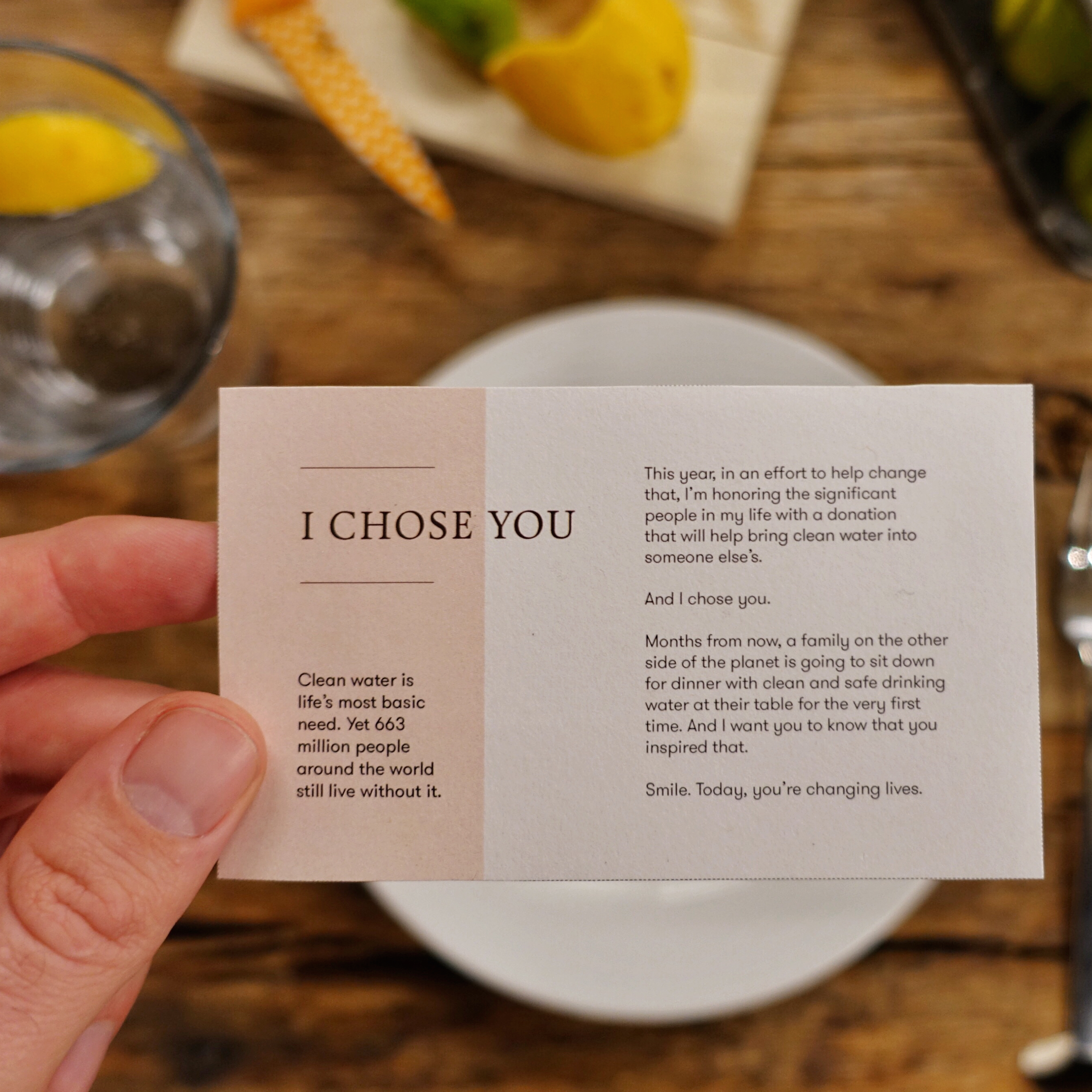 Host a real-life or virtual dinner party for your friends, family, neighbors, or colleagues using this fantastic kit that helps you celebrate and give clean water to some of your 783 million global neighbors who don't have access to it. Just $30 will bring clean water to one person in need, and 100% of your gift funds water projects.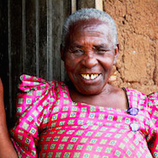 In his forthcoming book, Strong and Weak, Andy Crouch argues that suffering happens when vulnerability exists without authority. For IJM's clients—widows, orphans, victims of property grabbing and sex trafficking—this is all they know. By giving this gift, you'll partner with IJM to provide legal aid, which has the potential to create enduring, systemic change.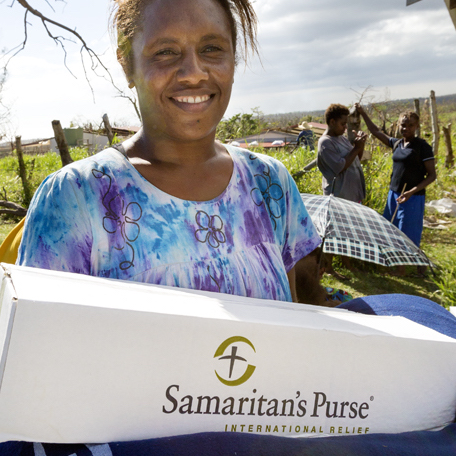 Samaritan's Purse responds immediately to global crises and helps desperate families, many of whom have lost everything. With a $45 gift, you can partner with them to supply a hurting family with emergency supplies that will meet their needs today, give them hope tomorrow, and reach out to them with the love of Christ.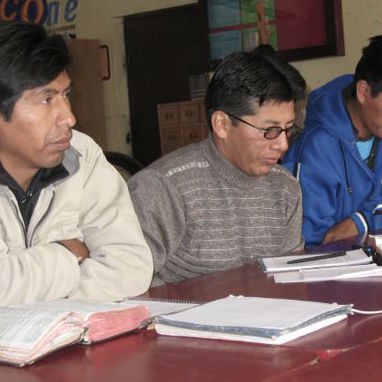 Because we believe that truth matters, we want to equip pastors all over the world to understand and love the gospel. A gift of $40 equips a dozen Spanish-speaking pastors to receive Am I Called? A Summons to Pastoral Ministry by Dave Harvey, which can help them to discern their calling.
---
Editors' note: Most discounts run from either Black Friday (11/27/15) or Cyber Monday (11/30/15) – 12/31/15 and cannot be combined with other offers. Free shipping from fashionABLE expires on 12/7/15. Sseko Designs, Thistle Farms, and Krochet Kids discounts are valid from Friday (11/27/15), to Cyber Monday (11/30/15) only. Anna Lou Glass discount is valid on Cyber Monday (11/30/15) only. Noonday discount expires on 12/15. The Root Collective discount does not apply to items already on sale. The Tegu discount does not apply to myBLOCKHEAD. The Soma discount lasts 3 months. Although most companies sent complimentary products to verify quality, no company paid to be included in this guide, and TGC receives no financial benefit from any sales. All companies are either known by the author personally or were recommended to her by friends or by Praxis Labs, a faith-based incubator for entrepreneurs.