Matt Carter is a TGC Council member and serves as pastor of preaching and vision at the Austin Stone Community Church in Austin, Texas. He has co-authored several books and holds an MDiv from Southwestern Seminary. He and his wife, Jennifer, have been married for more than 20 years, and they have three children, John Daniel, Annie, and Samuel.
---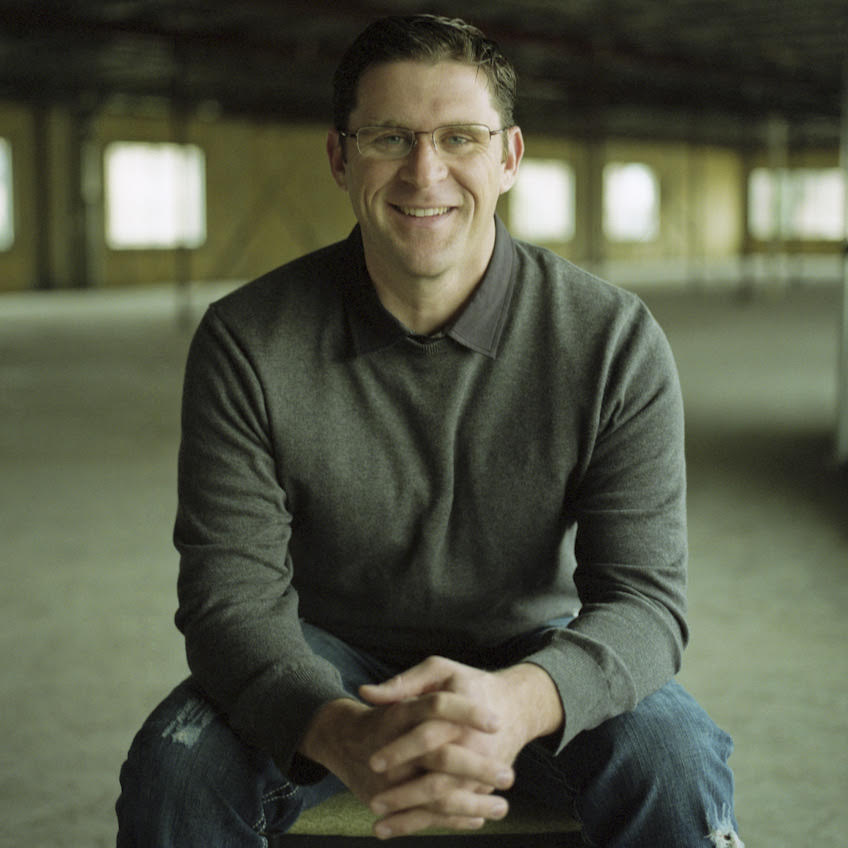 What were some of your first jobs?
In high school, I was a shoe salesman at Bealls Department Store to make extra money for college. I enjoyed the relationship aspect of sales, persuading and motivating people to make good decisions, but I didn't enjoy its repetitive nature—seeing customer after customer without developing any meaningful relationships.
I was also a pizza maker at Pizza Hut. It wasn't my dream job, but I learned the value of being a team player. Every part of the assembly line—from working the dough to spreading the sauce to putting on the cheese and toppings—matters to the final outcome.
Which one affected you the most?
When I was in the Corps of Cadets at Texas A&M University, I became a Christian, which affected my entire life—not just my spiritual life on Sundays but also my daily routines on weekdays. I then became the chaplain, which provided an outlet for me to explore my leadership abilities and pastoral gifts, realizing that I could motivate people through fear and intimidation or through kindness and gentleness. In my life, I've tried to do the latter, though I haven't always gotten that completely right.
What led you to plant the Austin Stone?
While taking a church-planting class in seminary, I sensed I'd eventually plant a church. Then, when I was a youth pastor at a church near Houston, Texas, the opportunity to plant in Austin came up. When my friend Chris Tomlin agreed to join me, we started praying to meet "a person of peace" (Luke 10:6)—someone who could introduce us to the city and its people. The Lord answered that prayer in a college student, who prepared the way for us.
Did you plant a church because you have an entrepreneurial spirit?
Motivation is key. I was driven less out of an entrepreneurial spirit and more out of a desire to be in charge. I wanted to call the shots. Now, at 43 years old, I look back on my 27-year-old self and see how arrogant that was—and how much the Lord has sanctified me. I'm incredibly grateful that, in spite of my sin and fear of failure, the Spirit was moving in Austin—not just in our church but in many churches throughout the city. It's God's work and his kingdom.
Other than being a pastor, what other work do you do?
I'm also the offensive coordinator for my son's football team. Learning to follow the head coach and not being the guy in charge has been really healthy for me. We've had loads of fun and a fair amount of success (winning two state championships), but the best upside for me is working on a team—shoring up one another's weaknesses, celebrating each other's strengths, trusting each other, and winning (or losing) together.
This experience continues to teach me how to be a better pastor, too. Recognizing that our staff is a team and that everyone on it matters, I try to celebrate everyone's contribution—no matter how small it may seem. It reminds me of working at the pizza joint—every job along the line matters to the final outcome, as God calls us to be his image-bearers and ambassadors in Austin.
---
Editors' note: The new First Jobs column asks TGC Council Members about their early experiences with work. Interviews are condensed.
Previously: