"How can you justify supporting ballet when there are children dying every day from starvation, disease, and neglect?" J. T. asked, filling the car with tension. Since I was sitting in the back seat and he was driving, I couldn't see his face, but I didn't need to in order to know that this was not an idle inquiry.
After several agonizing years, and at great personal expense, he and his wife had recently adopted two boys from Ethiopia. He knew the global need and the gospel call to care for orphans, and he didn't want to see our church reduce our contribution to that cause one bit. And that made our church's decision to invest in a faith-and-work initiative seem problematic.
It would be tempting to write off his dismissal of the arts as the result of clashing contexts. J. T. is a project manager for a mid-sized construction company in central Pennsylvania. He's a former football player and still walks with a bit of an athletic swagger. Admittedly, ballet is not his thing.
But to reject his question as merely a failure to appreciate art wouldn't be fair to him or the issue he raised. He is driven by his aching burden for suffering children—kids who, he reminded us, are dying right now. "Out of all the good things our church could give our resources to, why are we starting a faith-and-work initiative?" is an eminently fair question.
Ministry Priorities and Non-Negotiables
Helping children in suffering is a non-negotiable priority. But what else makes the list? Some are burdened to care for orphans and widows (Jms 1:27). Others eagerly fight disease and sex trafficking. Peter tells Paul to remember the poor (Gal. 2:20). These are just a few of the most pressing humanitarian issues.
But that's not all. We must evangelize the lost and make disciples of all nations (Matt. 28:18-20). Some plant churches, while others give their lives to theological education. Still others are moved by the plight of the persecuted church in countries where religious liberty is just a rumor.
These priorities are just the tip of the iceberg. No one person can do all of them. Clearly, we need the diversity of gifts and callings in the body of Christ to fulfill these mandates. So how do we, as leaders, choose what to do as a particular local church? What criteria do we use? Must we pit orphan care against church planting or human trafficking against evangelism? When we allocate resources—people, time, and money—are we doomed to a zero-sum game?
Way Out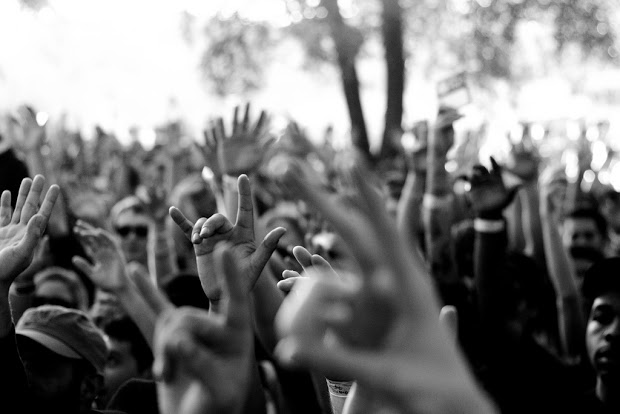 When it comes to stewarding our resources, even visionary leaders can operate from a scarcity mindset. We look at our little pie of resources and divide it in to smaller and smaller pieces, trying to manage our priorities while (somehow) keeping our congregants happy. When resources are limited (and when aren't they?), there are always winners and losers. Some things will get funded; others won't. We may not like it, but that's the realpolitik of church work. Or is it?
Scarcity is not a problem to God. He owns "the cattle on a thousand hills" (Ps. 50:10). In God's economy, the only "scarcity" he faces, if we may frame it this way, is hearts not yet fully devoted to him. This is why discipling people at the integration of faith and work is important. By celebrating the wide array of work that can be done to glorify God and bear his image, we invite more people—and more time, energy, and resources—to engage actively in kingdom work. When we disciple people to connect their work and their faith, they live out that faith in deeper and wider dimensions than every before—business, teaching, engineering, the arts, and in so many other spheres. More, not less, kingdom work gets done.
People often come to church leaders with a burden for a particular ministry, saying, "I really care about X. The church needs to focus on that." The kingdom-expanding response is to say, "Great! You are the church. Go and do it—and how can we help you?" In their everyday work, Christians are the scattered church. They can go places and do things the institutional church never can. Discipling our congregants at the intersection of faith and work, then, is a way out of the zero-sum game.
When Each Part Does Its Work
This vision doesn't exempt church leaders from making hard decisions and setting priorities. But we must affirm that all work matters: "And whatever you do, in word or deed, do everything in the name of the Lord Jesus, giving thanks to God the Father through him" (Col. 3:17, emphasis added). This "whatever" may mean people living out their faith in surprising ways. But it's the role of the pastor and leader to equip people to use their gifts in that multi-faceted, God-glorifying, wondrous way that only the body of Christ can do when "each part does its work" (Eph. 4:16).
When we disciple the whole body, in all the work God has prepared in advance for us to do (Eph. 2:10), we unleash more of the fullness of Christ's redemptive presence throughout "every square inch" of creation. Discipling people in faith and work is not a vanity project; it's integral to the expansion of the kingdom of God.
Grow the Pie
J. T.'s question about starving children led to a passionate debate that occupied a good part of our road trip. Eventually, we landed on the "grow the pie" conclusion I've just described.
He is still a passionate advocate for adoption and orphan care, and I'm glad he is. Our churches need more people like him, just like we need more people to advocate for church planting, to care for the homeless, to theologically train Christians in persecuted countries, and to lead dozens of other initiatives. To do all this, we'll need more people passionately engaged in doing their work for the kingdom of God. We'll need to help them connect their everyday work to God's call on their lives. Together, we'll grow up into the fullness of what God has called us to do in Christ.