David Greusel is founding principal of Convergence Design, a Kansas City architectural firm. With another firm, he was the lead designer for Minute Maid Park, home of the Houston Astros, and PNC Park, home of the Pittsburgh Pirates. In 2009 he was named a fellow by the American Institute of Architects. On the side, David also acts and writes for Right Between the Ears, a radio comedy program that has won numerous national awards.
---
What do you do every day?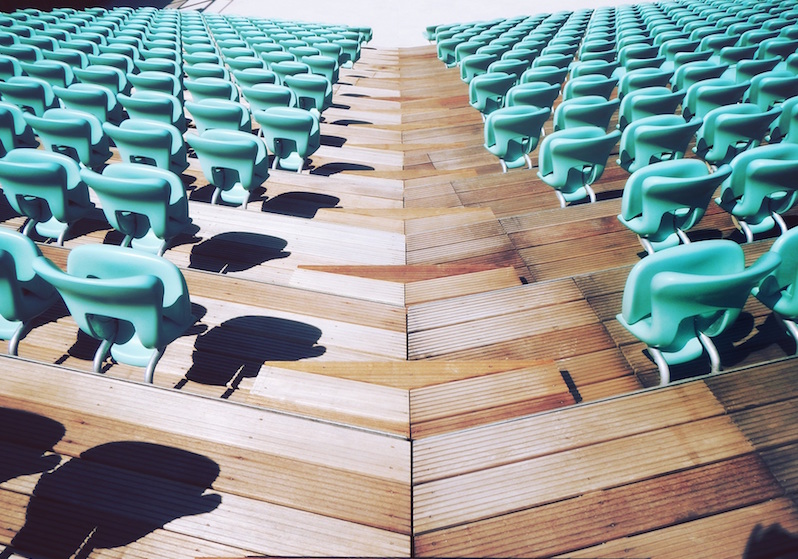 I'm involved with the planning and design of buildings, especially large public venues. Since my projects are often complicated I spend a lot of time in meetings, making sure our team is on the same page as everyone else involved—clients, contractors, engineers, and more.
I enjoy working with various clients because I get to learn about their different industries. Sometimes, though, it's challenging to work with such experienced professionals because, although they know their industries better than I do, their imaginations are sometimes limited.
As an image-bearer of God, how does your work reflect some aspect of God's work?
Architect comes from the Greek word arkhitekton, which means master builder. In Genesis, we clearly see God as the master builder of the world, planning and designing the universe and the world, our home. In the same way, though on a much smaller scale, I mirror his image when I design buildings, districts, and other pieces of land for the flourishing of communities.
How does your brokenness cut up against your work?
Since our work involves a tremendous amount of risk, the major stakeholders—owners, architects, and contractors—try to shift the risk to the other parties. In my brokenness, I do this too. Unfortunately, it's quite common in the construction business.
As we increasingly understand who God is and what he does, we see that he takes ownership over his creation. We can therefore take responsibility too—even when insurance agencies tell us we shouldn't. After all, I can trust God and his providential care since, in his economy, there is no risk.
How do you see your work as a means of loving your neighbor?
In college I wrote my life's mission statement, "To improve the quality of the built environment through architectural design," and I haven't changed it in 37 years. I still hope everyone who encounters my work—whether sitting in a venue or driving by a building—thinks it brings flourishing to their city.
What advice would you give to younger architects?
First, architects tend to view design projects as singular, not contextual, but every building exists in conversation with its neighboring buildings. So I'd encourage them to have a more holistic view of their projects.
Second, the few projects I regret doing are the ones I did when there was a willing and wealthy client but the project didn't necessarily contribute to the peace of the city. So I'd encourage them to be more willing to challenge the assumptions of their projects.
---
You Are Invited: David is speaking at the upcoming Christ on Campus Conference hosted by Trinity Evangelical Divinity School (TEDS) in Deerfield, Illinois, on April 8 to 9. The topic is "God's Wisdom, Your Vocation," and other speakers include Don Carson, Kevin Vanhoozer, and more. All are welcome to attend.

---
Editors' note: The weekly TGCvocations column asks practitioners about their jobs and how they integrate their faith and work. Interviews are condensed.