In May, as many students prepare for graduation, we are featuring reflections written by college seniors from universities across the United States. Today, we have four students from three different schools (Princeton, Penn State, UVA) going into four different fields (consulting, film, livestock care, justice). Join us to celebrate their achievement and pray for their "every good endeavor."
Holding My Calling with an Open Hand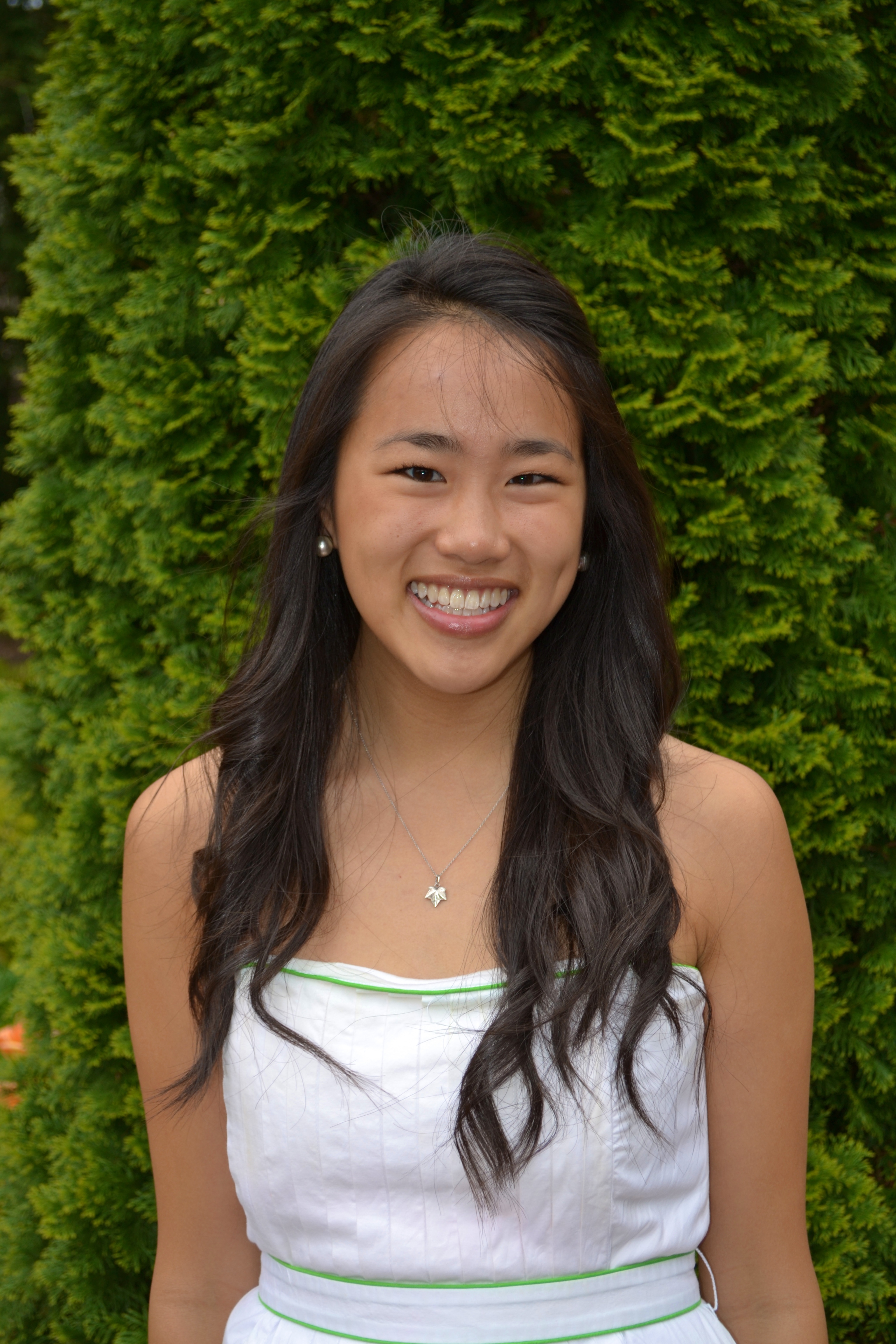 Charissa Shen is a graduating senior from Princeton University, who grew up in Randolph, New Jersey. She majored in anthropology with a minor in global health and health policy. In college, Charissa was an active member of Princeton Faith and Action, the Undergraduate Student Government, and the Student Health Advisory Board. Upon graduation, she is moving to New York City to work in pharmaceutical consulting.
When I Grow Up
I never had an answer to the question, "What do you want to be when you grow up?" Even if I had, though, I know that I would not have said that I wanted to be a pharmaceutical consultant. Yet that is where I am heading after graduation.
Four years ago, I came into Princeton on a pre-med track and instantly began to plan out the next ten years of my life. However, in the spring semester of my freshman year, God brought me to the Ivy League Congress on Faith and Action hosted by Christian Union, where I heard the unique stories of Christian physicians and realized that I don't need to know which branch of medicine or what type of work I'll be doing. All I need to know is that I walk with Christ, and he will lead me to where I need to be.
I wrote this in my prayer journal on April 2, 2011, and it has transformed my approach to my calling. Every time I would get trapped in my thoughts about what God wanted me to do in the future, I'd slow down and remember that all I needed to do was seek first the kingdom of God and his righteousness, and he would walk with me every step of the way.
Ping-Pong Planning
Seeking first his kingdom and his righteousness, though, is definitely easier said than done. Throughout my sophomore and junior years, I constantly played a ping-pong game between "I feel called to pre-med" and "I don't really want to go to medical school."
After my junior year (and after I took the MCAT), however, I realized that I didn't really understand what it meant to feel called. So I started praying about my future career with an open mind and heart:
This may be naïve, but I think it ultimately comes down to surrender. Do I surrender my life to you? If I did, I would recognize that this isn't my life, but yours. It would mean letting go of control, living with uncertainty, and being okay with whatever career, income, lifestyle you bless me with. Obedience is not conditional.
Control and uncertainty were the key words in this prayer. I never realized how much I struggled with surrendering control until I felt like I had none over my future. Yes, I was being dramatic, but that was the anxious mindset I had as I headed into recruiting season in September.
Senior Year Recruiting Season
Although the quick and intense interview process now seems a bit of a blur, I received an offer in October and suddenly needed to pray about whether to accept it. Questions about calling rushed back, and I was afraid that I would make the wrong decision. I received some insight from a sermon I heard on Psalm 37:
Delight yourself in the Lord,
and he will give you the desires of your heart.
Commit your way to the Lord,
trust in him, and he will act.
I began to understand that what God requires of me is obedience. He may not always give me a sign that Choice A is the right one, but I can commit my way to him nonetheless. So as I signed my contract, I prayed a line from that sermon, "What you will, when you will, how you will."
Changing Desires
Interestingly, though, I'm finding that the desires of my heart are changing as I delight in him. Since I signed the contract, I've started to see the value and excitement of a career in full-time vocational ministry or missions, as well. I have realized that my gifts (leadership, administration, and so on) may be most maximized and enjoyed while being used directly in a Christian context. I'm still heading to New York City next year to work in pharmaceutical consulting, but I'm also trying to seek God's face in the present and allow him to shape my desires. Maybe he will lead me into full-time vocational ministry in the future, or maybe he will keep me in the pharmaceutical industry. I'm not sure.
For now, I view my calling as two-fold: my primary calling and my secondary calling. My primary calling is to be a daughter of Christ. It is to serve God and enjoy him in whatever context he has placed me. This means seeking him through prayer, worship, and the Word, both individually and in community, and offering the gifts he's given me to serve with a kingdom mindset.
For now, my secondary calling is to work in pharmaceutical consulting. This means striving for excellence in my job, no matter what tasks I am assigned. In this industry, I hope to develop public speaking skills, learn how to manage a team, and create systems that run efficiently and purposefully. These skills, however, can eventually be applied anywhere—the business world, the pharmaceutical industry, or full-time Christian ministry.
So where do I stand now? I stand assured in my primary calling, while holding my secondary calling with an open hand. My prayer is that I seek to treasure Christ above all else (Matthew 6:21) and trust that, as I delight in him and commit my future to the Lord, he will never leave me nor forsake me. I hope every beat of my heart will continue to say, "What you will, when you will, how you will."
Filming Stories Worth Telling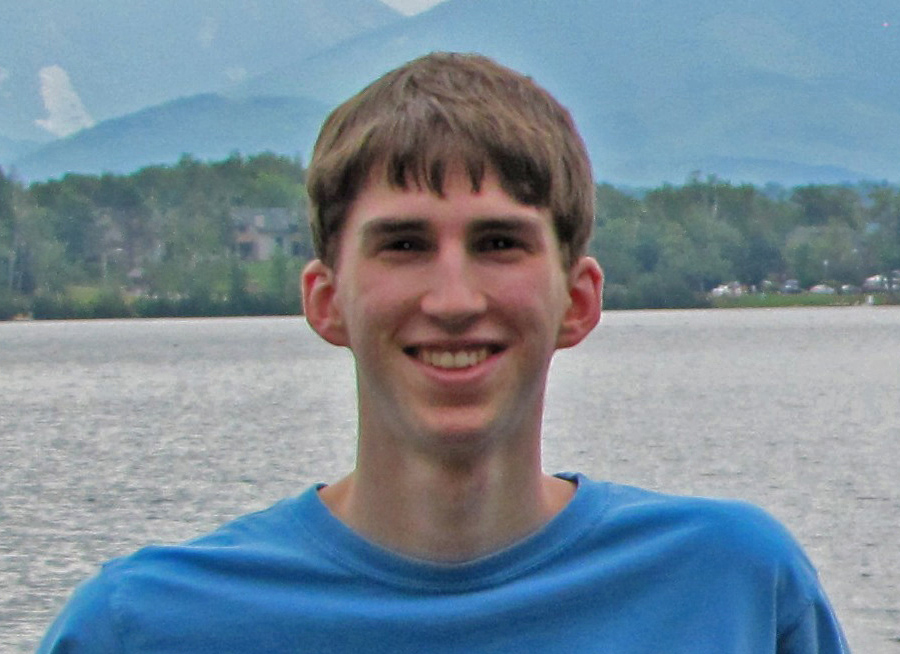 Jordan La Maire is a graduating senior at Pennsylvania State University in State College, Pennsylvania. He grew up in New Jersey. While in college, he studied film and computer animation through Penn State's interdisciplinary digital studio program. Upon graduation, Jordan plans to work as a freelance filmmaker before pursuing a master's degree in film direction.
Paying Attention to My Affections
In middle school, God began to shape my affections in two ways. First, when I was at a Christian conference in Toronto, he changed my heart to love him more. When I came back home from that conference, I made different decisions and pursued different relationships. Second, he opened my heart to love music. I joined several bands and played the bass guitar.
My affection for music eventually turned to drawing and art, too. In high school, I also loved my physics and math classes. By the time I applied to Penn State, I knew that I wanted to double major in art and physics—not the usual combination.
Moving from Interests to Career
During my freshman year in college, I got really sick. What ended up being a gluten intolerance weakened my body, causing me to think about my career, not just my interests. Although I still loved art and physics, I wasn't sure what I would do with them after college. Then I saw that Penn State had an interdisciplinary design program that combined graphic design, film, game design, and animation. Since I've always loved animated films, my interest was piqued. The more I looked into the program, the more it seemed to be a creative niche that combined my love for the visual arts and my affection for the principles of physics.
Last summer, I worked as an intern at a small documentary-style film production company in New Jersey. When I went into the internship, I assumed that my interest was mainly in animation because I thought animated films like Pixar's told the best stories. As I put my studies into practice, though, I realized that it was storytelling that most interested me. The medium—whether computer animation, stop-action, or live-action—was just the means by which the story was told. As audiences, we connect to characters—their dreams, struggles, failures, and successes. When compelling characters face challenges and grow in a way that the audience can relate to, you have the makings of a story worth telling or a film worth making.
Telling the Story of Health Care Reform
Now, in my senior year, I've been working on my thesis project, which is a mini-documentary about health care reform in the United States. I was inspired to tell this story when I heard about the work of Dr. Alieta Eck, who goes to my home church in New Jersey. She and her husband started the Zarephath Health Center, a free clinic for the poor and uninsured. To me, it aligns health care with the heart of Jesus. So I started doing some research, filmed Dr. Eck, and also filmed one a professor at Penn State who does research in health policy.
Although I went into the project thinking that I was going to argue against the current health care reform, my research led me re-evaluate my assumptions. In the end, I still am not convinced that the new health care system is a movement in the right direction for our country, but I am more sympathetic to its goals and strategies. And I think that community-based services and free clinics can still function as helpful supplements.
Making Films as a Christian
In documentary filmmaking, there is a special challenge of combining a story and a message. The goal is for the audience to connect on multiple levels—intellectual, emotional, spiritual. Although documentary filmmaking can manipulate our emotions through music and images—as all filmmaking can—it does not have to be unethically manipulative. I want to respect my viewers as intellectuals, but I also want to provide them with the opportunity to engage emotionally.
When Christians abandon filmmaking and Hollywood, it's a real loss for culture. It means that the culture is losing an opportunity to hear the gospel and see the result of the gospel taking effect in someone's life. Also, Christians will not have options for quality entertainment with biblical values. When we abandon the industry, we are, in effect, denying our children the opportunity to grow up watching films that will actually help them navigate our culture.
I don't think that, as a Christian, every movie I make must explicitly share the gospel message. I do think, though, that I am called to make films that have biblical values, ideas, and motives. For me, then, I might not make a film about a pastor who learns to trust God in a difficult time. I might make a film that simply encourages a mom to be a good mom.
Jumping into the Deep End
While in college, I founded my own production company—Jordan La Maire Productions. I've done freelance work, including a Kickstarter campaign for a local artist. When I graduate in August, I plan to continue freelancing, getting whatever jobs I can in the industry. Within a few years, I hope to return to school and get a master of fine arts in film direction.
One of the things that I love about filmmaking—other than the joy of sharing good stories with people—is the opportunity it gives me to trust God. With every new film project, new challenges come up. I have to pray, "Lord, if I have any abilities that are good and useful, they have to come from you. If I can tell a story in a way that connects with people, that ability has to come from you." I know that "every good and perfect gift is from above" (James 1:17).
In the abstract, it's easy to say that I trust God to provide, but when things aren't going well or coming together on set, I get to work out my faith. Filmmaking is such an open process that I find new opportunities to trust him each time I pick up the camera.
Working as a Calf and Heifer Specialist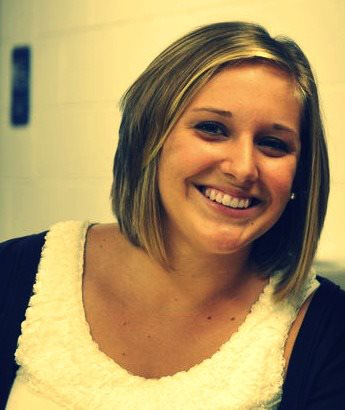 Ashley Fritz is a graduating senior at Pennsylvania State University in University Park, Pennsylvania, where she studied animal science. She was born in Lansdale, Pennsylvania, and raised in Atglen, Pennsylvania. While in college, she participated in a livestock club called Block and Bridle, enjoyed hitting up the racquetball courts, and loved grabbing hot chocolate and a good conversation with friends. Upon graduation, she is moving back home to work as an associate nutritionist and a calf and heifer specialist.
From No Plans to Plans to 'Now What?'
During my junior year of high school, I started feeling the pressure—the pressure to decide where I would apply to college, what I would study when I got there, and what type of career I would pursue after I graduated. And—to be completely honest—I had no idea. My friends had their lives all mapped out, and I felt lost.
As part of a high school project, I needed to get job shadowing experience. A labor and delivery nurse from church offered to let me follow her around for the day as she welcomed newborns into the world. Needless to say, I was on a "high" for a week! I saw four babies take their first gasps, heard their first cries, and saw their proud parents beaming with joy as they held their precious little bundles for the first time. I knew what I wanted to do with my life.
I thought I had it all together. I was attending a small Christian college with an excellent nursing program. I was on a career path where I could not only help others, but also make good money. And—of course—I was convinced I would find my future husband there. After all, "ring before spring" was expected on this campus. It was the perfect plan, and I was on my way.
It didn't take long, though, for me to realize that God's plan was not the same as my plan. I failed out of the nursing program after my first year. I also did not find my husband. Now what?
Seeking God's Face and Exploring His World
After wallowing in self-pity for awhile, I did what I should have done all along: I hit my knees. I prayed for guidance. I prayed for direction. I prayed for answers. Then I decided I needed to give my plans, my hopes, and my future over to him.
While I was waiting for answers, I decided to try new things and gain some work experience. I went to my aunt and uncle's dairy farm in Tennessee for six weeks to help with calving season. They had around 200 calves born within a two-month period. I drove out to the pastures twice a day to search for new calves to be brought into the calf barn where I cared for them. I also milked daily and helped treat sick cows. I loved every second of it.
When I got home from that adventure, I tried something else—working at a nursing home. After taking a six-week class and becoming a certified nurse's aide, I spent nine months at a nursing home. Although it was a rewarding job, the work itself was hard on my body, and I knew that I couldn't do it forever—nor did I want to spend my days in a hospital setting.
What Brings Me Joy
As I continued my conversations with God, seeking direction for my future, I felt like he was asking me, "Ashley, what really makes you happy? What brings you joy?" I took some time and really thought about those questions for a while.
Several things came to mind: I love working with my hands; there is something about physical labor that satisfies me. I love agriculture and have a passion for farming. I love animals. After I did some research, I decided to go back to school for something agriculture-related.
I applied and was accepted to Penn State as an animal science major. This began a journey of a different kind. I started out at a branch campus, but after one semester, I ran out of classes to take. So I transferred to University Park. Let me tell you: this small-town girl was a bit overwhelmed by this huge college town. I hardly knew anyone. I lived with strangers. The classes were harder. My grades suffered. Everywhere I went, it seemed like people already had their circles of friends. I felt like an outsider. I felt alone.
From One Fear to Another
Perseverance was my theme. Even though everything seemed discouraging, the Lord gave me strength to keep going. At times, it was hard, but somehow the right people came at just the right times to encourage me. It was the Lord's power, not my own, that sustained me during that challenging time.
The following semester things really started falling into place. Everything wasn't such a struggle anymore. I felt like I was where God really wanted me to be. But I knew there was another huge unknown lurking just ahead of me . . . life beyond college.
One of the first Sundays of my senior year, my church introduced a program called Senior EXIT—a series of workshops that help college seniors prepare for the transition to life after college. This sounded perfect. I decided to check it out.
Thanks to EXIT, I can honestly say that I'm confident about going out into the world. The team showed us how to bring God into the different parts of our lives, like relationships, careers, and finances. The program has been such a blessing!
My Life-After-College Plans
Around Thanksgiving, the reality of graduation became real. I decided that I wanted to do things God's way—unlike I did before. So I fasted for 40 days and prayed about all aspects of my life. My main focus, though, was finding a job. I prayed that I could work for a company that wanted to honor the Lord in their work. I prayed that, if I was supposed to work for them, they would be the only company that offered me a job.
Not only did I get a job offer from a local feed company that puts God first, but the job position seems like it was made for me! I will be working for them an associate nutritionist and as their calf and heifer specialist. And I couldn't be more excited!
On Mission to Pursue Justice in Cambodia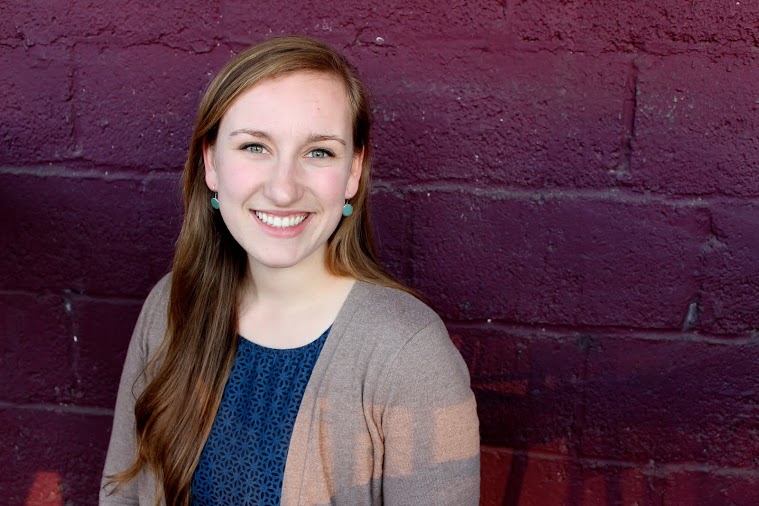 Kathryne Appleby is a graduating senior at the University of Virginia, where she is studying global development and concentrating in public health and ethics. She was born in Grand Forks, North Dakota, and raised in Springfield, Virginia. While in college, she has been an active leader in Chi Alpha Christian Fellowship and at the Center for Christian Study. She has also dabbled in roles as a UVA student ambassador, a triathlon club participant, and a middle school tutor. Upon graduation, she is moving to Cambodia to work with International Justice Mission.
Venturing into the World
"Tell me, what is it you plan to do with your one wild and precious life?" This question—posed by the American poet Mary Oliver—has been on my mind and heart nearly every moment as of late. As a fourth-year student at the University of Virginia, on the brink of graduating and venturing into the "real world," I have felt the weight of this question more closely and more deeply than ever before.
In my understanding of faith, calling, and vocation, the irony of this question is that my answer to it has never reflected the reality of my lived experience. What details I have imagined about my future! Yet how the great and sovereign Lord has had other plans at every turn! As early as high school, especially in my context of being homeschooled, I was asked to plan how I would walk out my future, choosing the classes, activities, and jobs to get into the "right" college.
But God had other plans.
During my sophomore year of high school, my family switched church communities, which radically altered my plans for my final high school years. In that change, I came into relationship with a wonderful family who mentored and cared for me, cultivating leadership in my life and taking me on their mission trips to places like Thailand, China, Indonesia, and Hong Kong. These experiences of leadership and cross-cultural engagement ignited a spark deep within my soul for international work.
After an agonizing decision-making process, I decided to pursue a degree at University of Virginia. In the first few months at UVA, God gave me a friend from Ireland, Tom, who got me interested in a summer mission internship working with his parents in Ireland. Although I was still unsure why I felt called to Ireland for the summer, I was excited about the program and a chance to live abroad, so I applied.
But God had other plans.
Three months after I decided to spend the summer in Ireland, Tom tragically died. Immediately, I knew that I was going to Ireland that summer to grieve and heal with Tom's family and community. What became my "wild and precious" summer in Ireland—totally unplanned by me—further solidified my heart for cross-cultural engagement and the nonprofit sector.
Returning to UVA for my sophomore year, I was faced with another daunting decision—selecting a major. On a whim, I applied for an exciting, selective program about which I knew little. While I wasn't sure I wanted to be a part of the program or whether I'd get accepted, I applied anyway.
But God had other plans.
I was, in fact, accepted and ended up being one of only eight students to declare a major in global development studies with a concentration in global public health.
This program radically changed the way I approached work. Learning in community with others in this program challenged my faith assumptions, as I learned from others who thought differently than I did and who even vibrantly expressed revulsion for Christians and the Christian mission. I grew to see my intellectual endeavors as kingdom work, a process of discerning how the truth of the gospel could speak to these contrarian opinions and relativistic conceptions of the world.
As I cultivated a new understanding of my academic endeavors as beautiful, God-given work, I was surrounded by two vibrant communities that shaped my understanding of my one wild and precious life and my work. As someone instinctively passionate about the explicit Christian mission, I had subtly internalized a belief that everyday work was just a means to fund and promote the ultimate work of evangelism and missions. Because of this belief, I thought the only legitimate option for my future work in the "real world" was being a missionary.
But God had other plans.
These two communities—my church and my community at the Center for Christian Study—helped me internalize the truth that "secular" work and "faith" mission are not separate entities. Together, work and mission are what they cannot be alone, reflecting the good, majestic, valuable, culture-making work of God. Processing these ideas and epiphanies gave me new freedom to pursue a deeper understanding of my gifts and calling, whatever form it may take.
Returning to Mary Oliver's question, I have been constantly considering, reworking, and reforming my plan for my "one wild and precious life" throughout my senior year. My professors, closest friends, mentors, family, my interviewers, and even my own heart have asked this question of me. At a number of points, I thought I had a good idea of what I wanted to do as I entered the "real world." I am thankful and humbled, however, that our sovereign God had other plans.
Unknowns as Opportunities to Lean on Christ
On an afternoon in early January, I decided to apply for an internship with the International Justice Mission (IJM), with some resistance and with the knowledge that I didn't think I really wanted to accept a position where I needed to raise full financial support to fund my work. God knew exactly where I was to go, where his plans could lead me. I did not.
Even now, having committed to spend a year as an administrative Intern for IJM in Cambodia, I have no idea what God has planned for my one wild and precious life, but I have full confidence that it has been and will forever be just that—wild and precious, full of unexpected joys and sorrows, beautiful pain, overwhelming gifts, and—most importantly—unknowns that present opportunities for humility, faith, and trust in him.