Editors' note: Would you join us in helping thousands of church leaders in China by providing gospel-centered resources? Between now and April 1, all gifts to our Chinese Outreach will be matched (up to $40,000). Click here to learn more about this Theological Famine Relief project.
Previously:
---
Amazing things are happening in the Chinese church. In many ways believers are at a watershed moment, ready to take their place in the global Christian community. At the same time, political trends within and without suggest many Christians in China could be facing a new wave of persecution.
Over the past six months, conversations over the "new normal" have become increasingly common at gatherings of local and expatriate China ministry workers. Talks end with someone observing that "winter is coming." For expatriates, this sentiment produces frantic activity: organizational leaders discuss China registration workarounds, financial vehicles for moving money in and out of China, and different paths to securing residency visas. Accounts of official public security department visits and the intricacies of legal ownership of assets are discussed intensely, as many prepare for the possibility of a second "reluctant exodus"—a repeat of the 1950s closing of China's doors to the foreign missionary world.
Ready for the Storm
For many local believers, however, this environment yields a different response. While younger believers—particularly those who've spent most of their lives as Christians within the orbit of expatriate Christian workers—may share the anxiety that preoccupies many of their foreign brothers and sisters, older believers emphasize the "normal" in this "new normal." Recalling God's remarkable grace to his people in China during the years of revolution, many say they're ready for whatever cold winds current party leadership blow their way. Amid suffering in the 1950s, 1960s, and 1970s, Chinese Christians were privileged to see God work in miraculous ways, as they were driven to live by faith alone, wholly dependent on him. While none relishes the thought of returning to those dark days, the testimony to God's sovereign care over the Chinese church gives believers confidence to face whatever hardships may come.
The remarkable growth (in numbers and maturity) of the Chinese church, following the expulsion of the foreign mission community, is one of the greatest lessons of 20th-century church history. Admired though not fully understood by the global Christian community, this history is a key component of the Chinese church's identity. While North American Christians devote increasing effort to making ourselves "safe," not only from physical harm but also from any association with ideas or behaviors that make us uncomfortable, the Chinese church looks to its past and sees persecution as part of God's plan. So whatever trouble the increasing political constriction brings—no matter how aggressively the state acts to block kingdom growth—the Chinese church has inherited a sense of assurance that God will never leave or forsake them. Indeed, he will sail with them into the storm.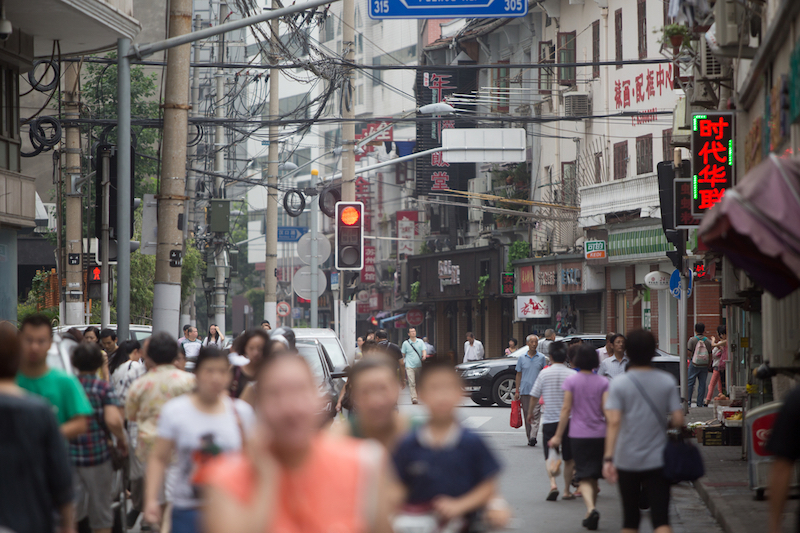 Affliction Is Normal
While familiarity with the Chinese experience of suffering corrects some of the more overblown North American fears of domestic "persecution," the real lesson here is theological. How easily we forget that Jesus didn't just predict we would face tribulations; he promised it (John 16:33). And Paul's ministry was fraught with persecution—something he saw as integral to his witness.
We are afflicted in every way, but not crushed; perplexed, but not driven to despair; persecuted, but not forsaken; struck down, but not destroyed; always carrying in the body the death of Jesus, so that the life of Jesus may also be manifested in our bodies. (2 Cor. 4:8–10)
As the apostle knew from experience, God's grace shines brightest when we're powerless (2 Cor. 12:9). While no Christian should seek suffering, the hardships that flood into our lives are all accounted for by a good and sovereign God. None surprises him. In light of eternity, even the darkest times can be employed for the good of those God has called (Rom. 8:28).
The Chinese church knows this comfort. It's a lesson that history has etched "in their bones." And so, confronted with the real possibility of another winter, they are not likely to lose heart. Though the outer self may waste away, the inner self will be renewed day by day. For these light momentary afflictions will prepare for them an eternal weight of glory beyond all comparison (2 Cor. 4:16­–17).