It's been 10 years since International Outreach launched as an initiative of Desiring God. Over that time the ministry—which has since moved to The Gospel Coalition—has provided "theological famine relief" for numerous nations with little or no access to faithful Christian literature. TGC International Outreach (TGC IO) has sent books to more than 130 countries, placing them in the hands of pastors who lack a firm grasp of the gospel and perhaps flirt with false teaching. (In 2015 alone, through donations and "packing hope" trips from people like you, TGC IO distributed 120,814 resources—60 titles in 16 languages to 81 countries.)
I corresponded with Bill Walsh, director of TGC IO, about encouraging stories from the past decade, exciting plans for the future, and more.
---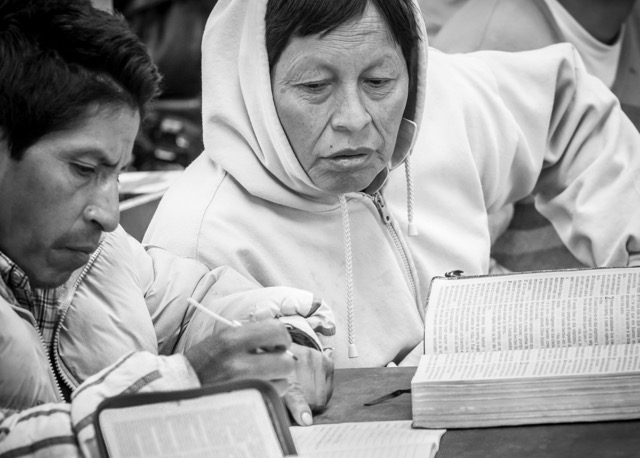 What's the most exciting thing International Outreach has accomplished in the last 10 years?
Far and away the most exciting thing to me personally has been how the Lord has brought us global missions partners who work in so many countries around the world and take along our free theological resources.
In the beginning I would've never dreamed that over the next decade we'd see books go to more than 130 countries. My team has been privileged to have a little window into God's global vision for every tongue and tribe. Standouts in my mind include Iraq, China, Saudi Arabia, Saint Kitts and Nevis, Palestinian territory, Morocco, Libya, and Bhutan. God is truly sending his people from everywhere to everywhere.
Cuba was one breakthrough. I knew incoming books would be confiscated. We spoke with in-the-know partners, prayed, and waited. Then, at a conference about four years ago, I met a key leader from the Island. He knew of newly opened doors for in-country printing—something I never thought possible. Over several months we configured a specific project, raised funds, and pulled the trigger to print. This same indigenous leader is now taking these books to pastors all across Cuba.
What's the most encouraging story you recall from the last 10 years?
It's one in the making. For years I've wanted to craft a large relief project to address prosperity theology—which I fell prey to early in my Christian life. Through my involvement with IO, I began to see the terrible effect of this theology on the Global South (and it's largely been exported there from the States).
In 2012, during our time of transplanting IO's work from Desiring God to TGC, I came into contact with ACTS Kenya and a book they published to address prosperity teaching. They graciously agreed to partner with us to create a new edition. In 2015, TGC partners helped us reach a funding goal that will enable us to print more than 70,000 copies from a half-dozen global locations—all available for free distribution.
In what areas has the work of IO experienced the most change?
When we started 10 years ago, our simple goal was to get books into the hands of Christians outside North America. I was generally aware of some long-standing institutions engaged in publishing and theological training in the Global South and Europe. But the number of churches, agencies, and individuals who now use non-formal biblical education has escalated dramatically.
While evangelism has long been central in missions, it seems the Spirit is also deploying an army of thousands engaged in equipping church leaders who lack formal theological education. We network with hundreds of partners doing this kind of work, and through our collaboration place free resources into the hands of those they train.
Besides funding, what will be your biggest challenge in the years to come?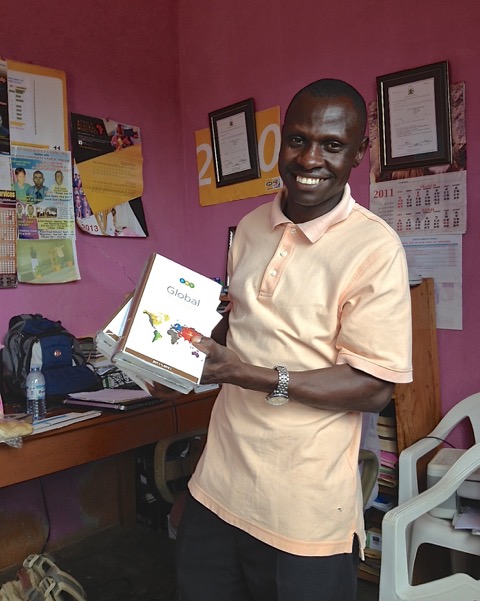 To build awareness of the free resources in stock for overseas missions in such a way that folks consistently come back to us. We work hard to spread the word through our web presence, social media, conferences, and personal meetings. We've seen steady growth in orders over the years. And we know it takes time and discipline to think about "packing hope" in the midst of planning a short-term trip or long-term move overseas. But, we love forming long-term partnerships in the cause of "theological famine relief."
How has digital technology changed the work of this mission over the years?
From the perspective of Westerners, digital technology has changed our lives vastly, and it's easy to assume the rest of the world has experienced these same changes. While true to some extent in large cities, there's still a significant digital gap in the Global South. Anyone who travels overseas is aware that internet connectivity often leaves much to be desired.
Even in the West, reports of the death of physical books have been greatly exaggerated. For most publishers, digital books account for only 30 percent of sales. So the centuries-old technology of physical-book printing is still incredibly relevant.
TGC is primarily a web-based ministry that creates and shares digital content, and TGC IO will continue to seek ways to use these resources. But physical books will remain strategic to our mission outside of North America.
What significant changes or new initiatives might we expect from TGC IO in the next few years?
We're currently at work on what we call "language landing sites," beginning with Persian/Farsi. We've labored for a long time to get solid, biblical resources translated into this key language for sharing with Iranian Christians and the Persian diaspora around the world. Our hope is to launch the site in the next few months and have it serve as a prototype for other languages such as Arabic. The Internet has enormous capacity for reaching some of the hardest places to spread Christian content.
If cost and workload weren't an issue, what would be your dream for TGC IO?
My dream is not for TGC IO, per se, but for the indigenous pastor in Africa, Asia, or South America who will never go to seminary. He has little training and few resources for leading his flock. As a result, he may easily fall prey to false teaching or lack a firm grasp of the gospel. I want him to have at least a handful of theologically solid books in his heart language that provide a basic foundation from which to preach and disciple his flock. Of course, this dream entails Christians sharing the Holy Spirit's burden for this cause—through their labors and giving.