Sam Nkomo was 16, and heading to one of the most important school exams he'd take: the math test that would help determine whether he would go to high school.
But as the South African got off the train at the stop for his high school, dressed in a school uniform and carrying his school bag, he was pulled aside by police.
"I couldn't understand—why are they stopping me?" he remembered. But now, nearly five decades later, he knows. "They wanted me to produce my pass."
Nkomo was black in South Africa in 1970, a time when everyone who wasn't white needed travel papers to be in the city of Johannesburg. But Nkomo was young and a student—he didn't think he needed one.
He was wrong.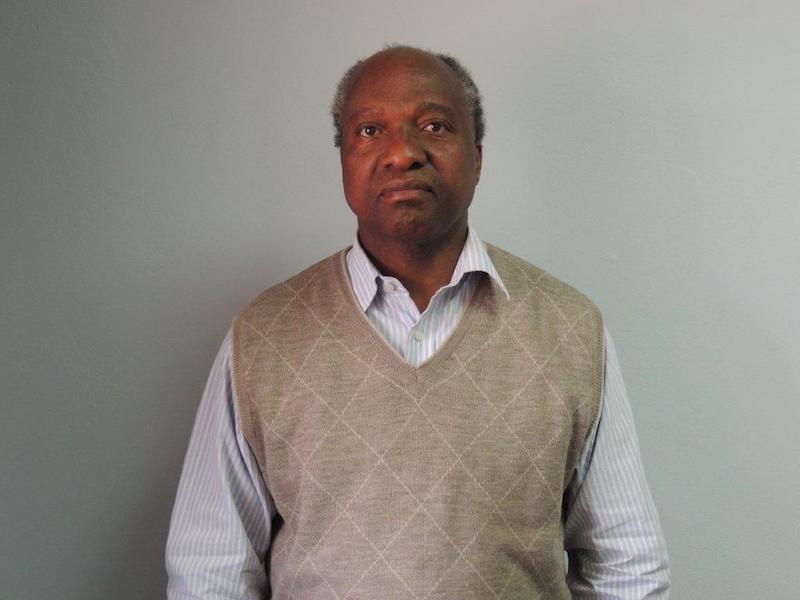 "I was locked up at a police station," he said. He tried to reason with a white officer, explaining that he needed to get to his exam. He couldn't retake it.
"He wouldn't listen to me," Nkomo said. Eventually, "I was released with the warning [to] make sure I get a reference book as quick as possible, otherwise next time they find me I'm gonna go to jail" or be deported. That would almost be worse—Nkomo was Zulu, and would have 72 hours to leave Johannesburg. He would be sent more than five hours away to the province of Natal, where his ancestors originated, but he knew no one there now.
Nkomo raced to school. He was 45 minutes late for the examination, and shouldn't have been allowed to take the test until the next year. But his principal smuggled him in, and Nkomo rushed through.
"That was my first taste of apartheid," Nkomo said.
His first conscious taste, that is, because Nkomo had been choking down apartheid since before he was born.
All of his life, Nkomo had to use separate facilities from whites. He went to black schools, where the education wasn't just inferior—it was designed to train black students for menial jobs or servitude. He wasn't allowed to own land, to vote, or to marry a white woman. Any pushback was dangerous—Nkomo's brother was assassinated in 1991 by a police operative (a civilian with a police-issued revolver) for teaching history "the way it should be taught"—that is, without a positive spin on apartheid.
"I was full of hatred, and I was very bitter at that time," Nkomo said. "The pain is still there of that incident. It will never go away. . . . [But] I am not bitter now because I have accepted Christ as my Lord and Savior."
He credits his parents and Sunday school teacher with grounding him in his faith and showing him how to forgive. The lesson took so well that Nkomo is now a member at Christ Church Midrand, a half-black, half-white church in Johannesburg.
Christ Church Midrand was planted in 1994, the same year apartheid was overturned, but didn't build multiculturalism into its DNA. At the beginning, the church was almost entirely white. But through steady attention to race and an eagerness to embrace all cultures, it's now 50 percent black.
"It is one of the great joys of my life to be part of this multiracial, multilinguistic church," said founder and lead pastor Martin Morrison.
It wouldn't be a stretch to add "miraculous."
Because not only is Morrison white; his grandfather's cousin was D. F. Malan, a Dutch Reformed Church minister who led the National Party that legally introduced apartheid in 1948.
Apartheid
The Dutch landed in South Africa in the 1600s, establishing a Dutch East India Company trading post and settlement in 1652 to resupply ships rounding the Cape of Good Hope on their way to and from India. The English came 150 years later, and spent much of their time trying to battle both the native population and the Dutch into submission.
By the mid-1900s, a firm white supremacy was already enforced through a smattering of laws: black voters were on a separate roll, blacks were not allowed to own land, and black-earned pensions were limited to less than one-third of the maximum payable to whites.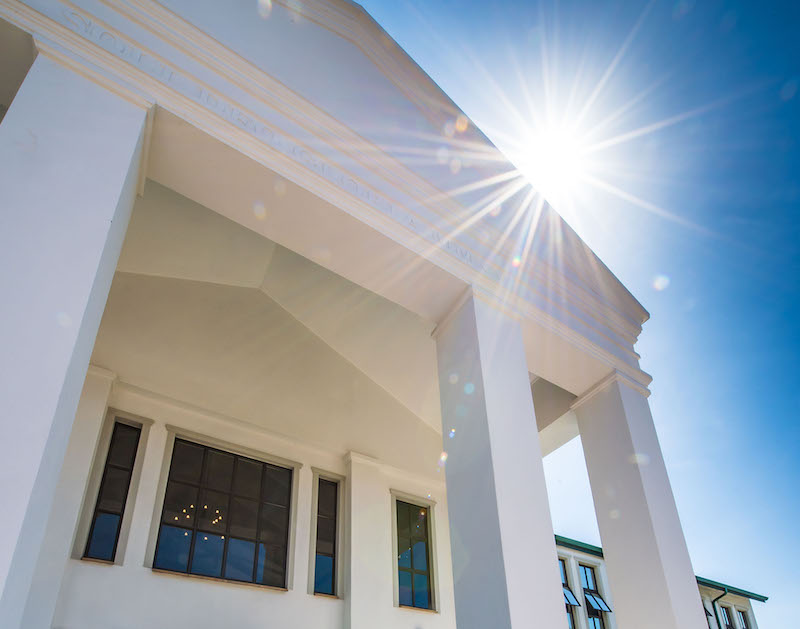 In 1948, Malan's National Party campaigned on its opposition to the country's participation in World War II. (Malan wasn't just anti-black; he was also anti-British.) They narrowly edged out their pro-British opponents, and Malan was installed as prime minister.
His administration wasted no time in sorting the population into four categories (whites, blacks, mixed black and white, and Indian/Asian) and implementing laws that forbade marriage or sexual intercourse between the races, required travel papers for all non-whites, and forcibly moved thousands of black people into small, undeveloped "homelands" far away from urban areas. In order to find employment, black men could receive passes to live and work in the city, but they had to leave their families behind.
The results were devastating. The separation of families and enforced poverty meant one-third of black children were malnourished even though South Africa was the continent's richest nation. (No white children were malnourished.) Without parents, black children ran away to look for them in the cities, lived with overwhelmed grandparents, or raised each other. And they were taught, over and over again, that they were inferior to whites.
By the 1980s, whites—who made up about 20 percent of the population—controlled 80 percent of the land and about 70 percent of the country's wealth. Just 1 percent of the black population was considered middle class.
That disparity didn't go unnoticed or unchallenged by the rest of the world. The United Nations' first declaration opposing apartheid came in 1950; over the next four decades they would create a Special Committee Against Apartheid, mandate a South African arms embargo, encourage an oil and cultural/sports embargo, and declare South Africa's constitution invalid.
South Africa's most famous critic was Nelson Mandela, a native son who spent 27 years in jail for his opposition to the government. He was released in 1990 by F. W. de Klerk, Malan's successor as head of the National Party.
De Klerk was Malan's polar opposite, working with Mandela to write a brand-new anti-apartheid constitution (for which the duo shared a Nobel Peace Prize). When Mandela was elected president in 1994, de Klerk was his second-in-command.
But South African whites and blacks didn't meld as quickly or as closely as Mandela and de Klerk. In the past 23 years, black income has gone up, but inequality remains (the top 10 percent of earners take home half the money; the bottom 20 percent get 2.7 percent). Land redistribution has been promised, but the actual practice is slow and controversial.
The imbalance has led to frustration, which sometimes turns to violence. White farmers are facing increasing attacks, perhaps egged on by extremist politicians. Other whites are targets for robbery or rape.
And in the middle, Morrison built a church.
Christ Church Midrand
Morrison's family came to South Africa from Europe as early as the 1600s; he was born in Johannesburg and went to the University of Cape Town before earning a master of divinity at Westminster Theological Seminary in Philadelphia. (One of his professors was a pre-New York Tim Keller.)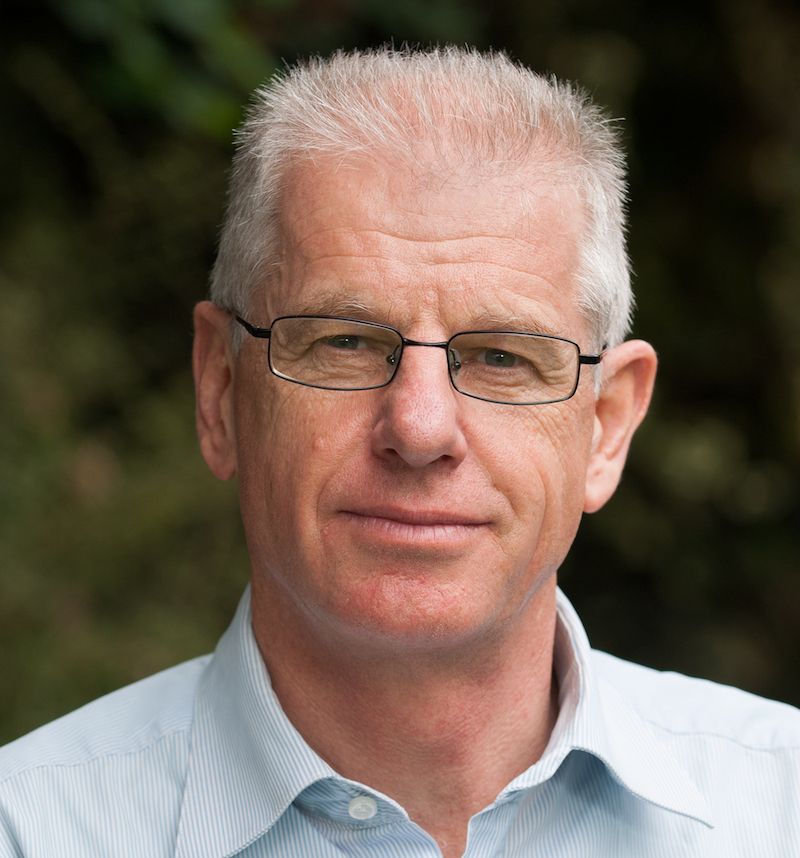 Like Nkomo, Morrison didn't even notice apartheid until he was older, though his introduction was gentler—through studying law at the university. He sought out black friends at the largely white school, then spent time working in the black Soweto area of Johannesburg.
Eventually, Morrison and his wife, Jean, ended up in Midrand—a suburb of Johannesburg—to plant a church in the Reformed Evangelical Anglican Church of South Africa denomination. Surrounded by fields and cattle, they started Christ Church Midrand in a hotel in 1994—the same year apartheid ended. Six adults and two children came.
"I hadn't read any books on church planting, and I think I got it all wrong," Morrison said.
But he got the basics right—preaching the gospel and starting Bible studies. Twenty-three years later, Christ Church Midrand is home to about 1,200 souls.
Part of that growth is attributable to the neighborhood, which is new, rapidly growing, and middle-class. Right outside both Johannesburg and Pretoria, it's fairly integrated. Morrison believes a church should reflect its surrounding community, but Christ Church has done even better. While the area is 20 percent black and 80 percent white, the church is 50 percent of each.
They didn't start that way.
"We were 95 percent white when we started . . . and I was the white minister," he said. "God in his goodness sent us some wonderful black Christians, and we automatically drew them in because they were part of the neighborhood and that's what the Bible teaches—that you must love your neighbor."
Including black people "wasn't a major kind of cathartic moment for me," but something that happened gradually.
"Just like anybody else, they were given opportunities for service, and for ministry, so that when other black people came in they saw black people take part in leading the prayers, in running the Bible studies, on staff," he said.
But the integration was probably more intentional than he realizes. The church addressed race early and often, both in sermons and also in small groups. Morrison carefully chooses the racial mix of those who make the announcements, read, pray, and serve communion. He is also intentional about those who lead Sunday school, youth groups, and Bible studies.
And at least one of the songs each week is in Zulu or Sotho or Xhosa—sometimes youth worker BlaqueNubon even raps."You are saying to black people, 'These are some of the songs you sing in black churches. We're going to sing them because this is your church,'" Morrison said.
Christ Church still has some institutionalized whiteness in its DNA—"I'm white. I'm Western. I'm 60 years old. Some of that is what it is," Morrison said. "But hopefully I'm listening. Hopefully I can change and we can get even better."
He addressed race head-on in a two-part series in January 2016, when national tensions were high after a white woman called blacks "monkeys" on social media.
"I was brought up with all the privileges of being white in this country," Morrison told his congregation. "It's wrong for me to say I understand. I don't understand what the ravages of 350 years of apartheid have been to black people in our country. White people like me tend to forget."
He reminded his congregations of both the specifics—for example, the apartheid government in 1950 spent about $100 each year on a white child's education and about $6 on a black child's education—and also the generalities of racism.
"What we are talking about is not unique to South Africa," he said. "It's Hitler and the Jews. It's the Hutus and the Tutsis. It's apartheid. It's ISIS and Christians. It's the Serbs and the Croats. It's the Poles and the Russians. It's the Greeks and the Turks."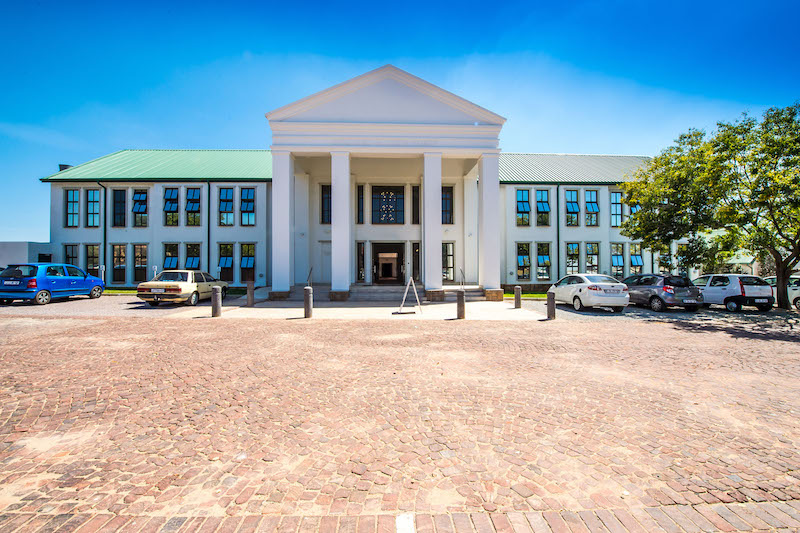 It's also in every human heart. "Part of our sinfulness is that we see ourselves as superior to other people," he told them. (In fact, he's a little skeptical of people who say they aren't racist.)
But there is a cure.
"It's found in Christ," Morrison told his church. "It's found in facing the truth, it's found in believing the truth, and it's found in acting the truth."
That means acknowledging "sometimes I'm a racist," repenting, and affirming the dignity of every person, he said. In South Africa, that can look like greeting people in their native language, calling people by their given name even if it's difficult to pronounce, and spending time getting to know one another.
To that end, he announced that Christ Church was setting up meals between people of different ethnicities to encourage that interaction.
It wasn't all kum-ba-ya and holding hands. Several white people left Christ Church over the sermon series.
"I'm very sad they are leaving," Morrison told his congregation. "But I'm not sad about what I said. If the Bible and the gospel doesn't affect every area of life, then we are not getting it right."
Youth
Blaque Nubon—the rapping youth worker—is a black millennial from Tembisa, a township created in 1957 for blacks who were being kicked out of white spots in Johannesburg. After college, he found himself without a home or a car, and turned to one of Tembisa's hundreds of prosperity gospel churches for an answer.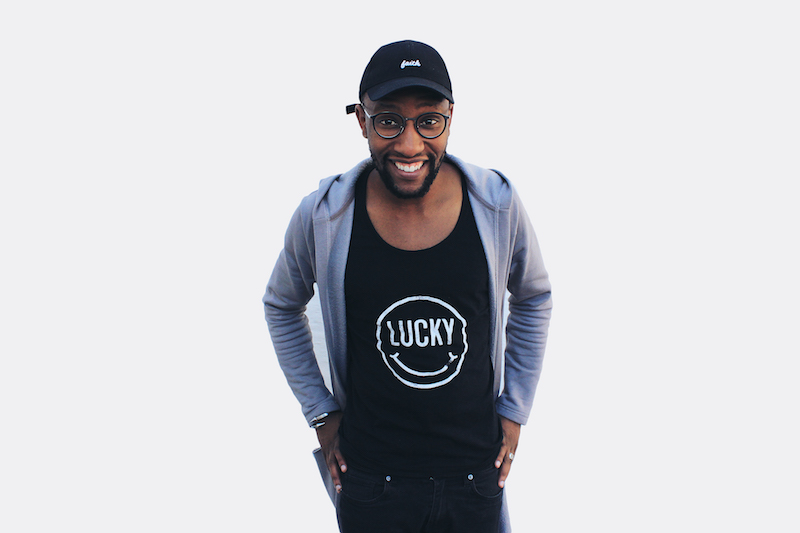 "But in that period I was listening to guys like John Piper—and Paul Washer, John MacArthur, Voddie Baucham, and Eric Mason—over the internet," he said. "I realized there were a lot of discrepancies and things that did not match up. . . . That's when I gave my life to Jesus and he became realer than anything else I've known and experienced."
Determined to grow in his faith, Nubon planned to save enough to travel to America, track down Piper or Washer or MacArthur, and work at a factory or restaurant while he attended their church.
"I didn't think we had any solid Bible teaching churches in South Africa," he said.
Until one day, when "I did what any millennial does, and I Googled Bible-teaching churches in Johannesburg," Nubon said. "Christ Church Midrand was the first church that popped up."
From the minute he hit the church entrance, Nubon has never looked back. "I knew this was home, and I heard the sermon that first Sunday, and it was solid stuff."
Nubon now balances his rap career with leading the Christ Church Midrand youth.
Of the 120 youth that attend regularly, 80 percent are black. That's high, mainly because the youth group draws children from the multiracial Christian school that Morrison started for his daughter in 1997. Christ Church Preparatory School and College, aimed at providing excellent Christian education for the underresourced, has 700 students. Between 60 percent and 70 percent are black.
The high percentages don't bother Morrison.
"If the youth group or church became almost totally black, then it would reflect the population stats of our country," he said. Whites now make up less than 10 percent of South Africa.
"I would, however, strongly encourage the leaders to work hard at making the group as multiracial as possible," he said. "There are very practical, concrete ways of doing that—it is doable."
Adjusting the music is one way; Nubon includes white and African songs. Employing black and white staff—and being open and clear about their friendships—is another. A third way is to use local, urban vernacular, which works for teenagers of any ethnicity.
Among the youth, Nubon fights an unexpected twist in race relations.
"The white kids want to be black, because they think being black is cool. Plus, they want to distance themselves from what their grandparents did in this country," he said. "The black kids, on the other hand, want to be white, because where they come from, anything white is right."
He tells them God did not make a mistake when he created them, that God loves all ethnicities, and that they too need to love both their own and other races.
Having a mixed-race youth group makes sharing the gospel that much easier, he said.
"If you think this diversity is amazing—if you think us being together, living together, sharing stuff together, praising the same Lord—if you think that's amazing," he tells people, "well, look at Jesus. Look at how he's doing all of this."
Journey
When the apartheid laws were tossed out in 1994, "it was freedom not just for black people, but for white people," Morrison said. "We could be freed from our racism and from our oppression."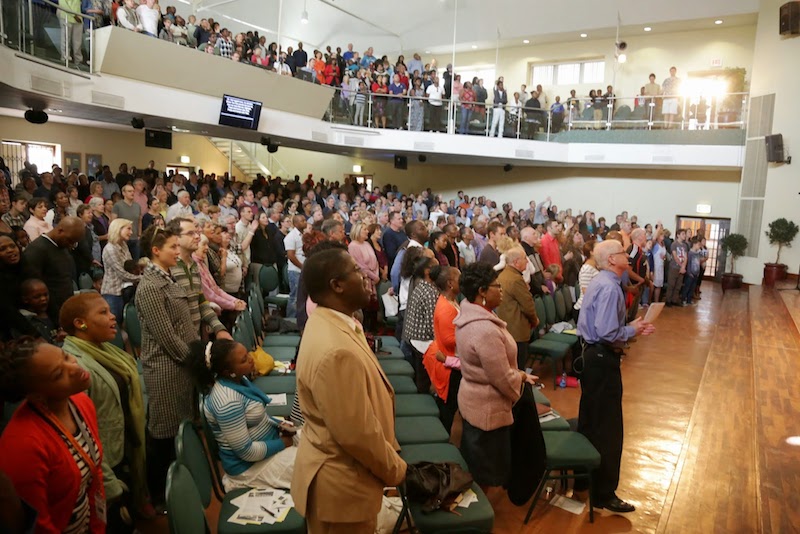 It opened the door for churches like Christ Church Midrand, which Morrison counts "a wonderful joy."
"I wouldn't leave this place for a million dollars because of the joy, the richness of being part of this family," he said.
He cautions against too much satisfaction—"I really don't want anyone to get any ideas that we have arrived."
But they've sure come a long way.
"We have seen a change in the past 20 years in our country," said Lutic Mosoane, who also works with youth at Christ Church Midrand. Still, "we would never have seen something like Christ Church Midrand if it wasn't for the gospel."
The gospel demands that we love each other, and that can look like sacrificing for the joy of multiculturalism. But Mosoane cautions against letting a gospel issue take the place of the gospel itself.
"The main thing that drives us is not the goal of having a multiracial church," he said, "but that everyone needs to hear the gospel. The gospel needs to be preached to all nations and all cultural groups."