My beloved city is in turmoil. Grief, fear, anger, and frustration are settling on our community like a dark cloud. We hurt. We grieve and mourn. Deep down, we feel something we've never really felt before; to be honest, it's hard to put into words.
Baton Rouge has been in the headlines for all the wrong reasons. There were not many #BatonRouge tweets until 12 days ago, when the news of Alton Sterling's killing surfaced.
And yesterday, it struck a still darker tone. After a tense week and a half of protests—some peaceful and others violent—an act of hate has left our city stunned and frightened. Three police officers have been killed in the line of duty; four others have been severely wounded by a gunman who turned his hatred into puddles of blood in our streets. We can feel the tensions ratcheting up all over our city. Tonight, Baton Rouge groans for peace and redemption (Rom. 8:20–22).
As I write, many of our city streets are closed; people are being told to stay in their homes. I have never in my life felt such community-wide heartache and fear. The halls of our church were a little quieter yesterday as Bible study lessons were interrupted by the incoming news. Phones were updating the breaking story throughout the worship service. Though we didn't feel unsafe as we worshiped, there was an unmistakable awareness that another terrible evil had come to our already wounded city.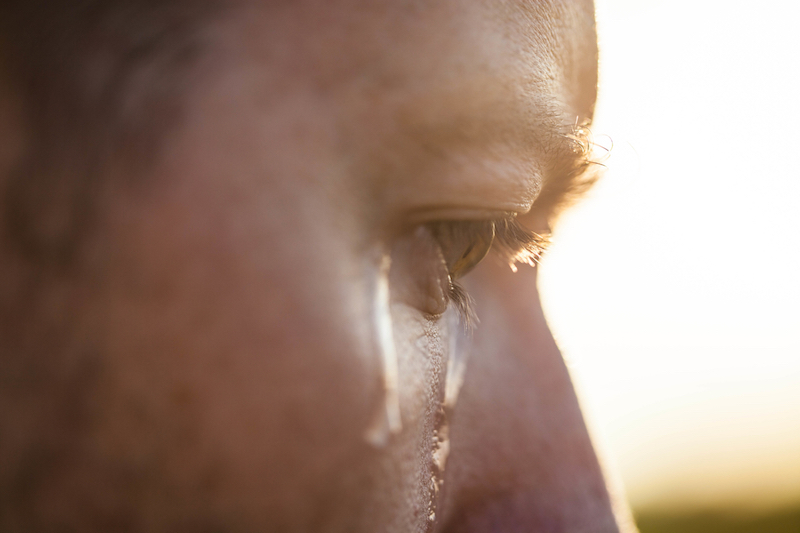 Yet even then, I was comforted to be worshiping with my church family. It was good for us to "groan" together, and the Spirit was present as we praised our King. Our text was Psalm 66, in which the singer declares: "Come and hear, all you who fear God, and I will tell what he has done for my soul" (v. 16).
Oh, how we needed to hear those words.
Poisonous Root, Perfect Love
Yesterday was marked more than ever by a sense of fear. As believers, we must beware the root of fear. When fear is allowed to take up residence in our hearts, it poisons our souls. Fear causes us to blame others rather than seek to understand them. Fear shouts "My needs first!" instead of asking "How can I serve you?" Fear seeks revenge instead of healing. Rather than give in to fear, we must remember that only God can overcome this evil and bring peace—and he does this in our in our communities through the lives of his people.
Driving home after worship yesterday, I thought of the apostle John's beautiful words:
There is no fear in love, but perfect love casts out fear. For fear has to do with punishment, and whoever fears has not been perfected in love. We love because he first loved us. (1 John 4:18–19)
Instead of operating out of fear, we must respond as the embodiment of God's love for our friends and neighbors who are afraid. If the fear brings darkness, then what a glorious light might the gospel be to those living in that darkness?
Perfect love leads us to weep with those who weep and grieve with those who grieve. Perfect love is not too afraid to call up a fellow pastor of a different ethnicity and say, "Can I buy you a cup of coffee? Can we pray together? How can I help you cast out fear in your community?"
Friends, what will you do to cast out fear today? How will you love those who are afraid today? Go ahead and make that call right now! Send that text or email and make the appointment with a friend or fellow minister. Begin the process of destroying fear in your own city, just as we are seeking to do in ours.
What to Pray For
The God who saved us is the God who holds us together. There is much to do in Baton Rouge, and the churches in our city will be leaning on one another in the days to come. It feels like we've been punched in the gut again, and we need some time to catch our breath.
But for today, the people of Baton Rouge need your prayers as we groan for peace and plead with God to stir in our hearts a desire to be peacemakers in our broken city.
Here are five specific prayer requests for Baton Rouge:
Pray for the family of Alton Sterling—especially his wife, Quinyetta, and 15-year-old son, Cameron—who are still grieving his death at the hands of a police officer.
Pray for the families of the three slain police officers (Montrell Jackson, Brad Garafola, and Matthew Gerald). Today there are wives and children mourning this terrible tragedy. Our hearts ache for them. Pray for God's hand of grace to comfort those facing the deepest kind of pain. Pray also for the four wounded officers, that God would preserve their lives, restore their health, and guard their families in the days ahead.
Plead for God to raise up men and women out of the churches in our city to be peacemakers for the sake of Baton Rouge. This is the work of the church. God saved us for days like today. There has never been a better time to be a follower of Jesus.
Pray for our city leaders, policemen, and first responders. These past two weeks have been exhausting for each one of them. Pray for God's hand of protection on them all.
Pray that the praise of Jesus will be on the lips of the redeemed and the words of peace will flow not just from our lips, but from our lives. Pray that our gospel song will resound in the streets and neighborhoods of Baton Rouge as we hold out Christ as the only hope for true peace.