Editors' note:
The weekly TGCvocations column asks practitioners about their jobs and how they integrate their faith and work. Interviews are condensed.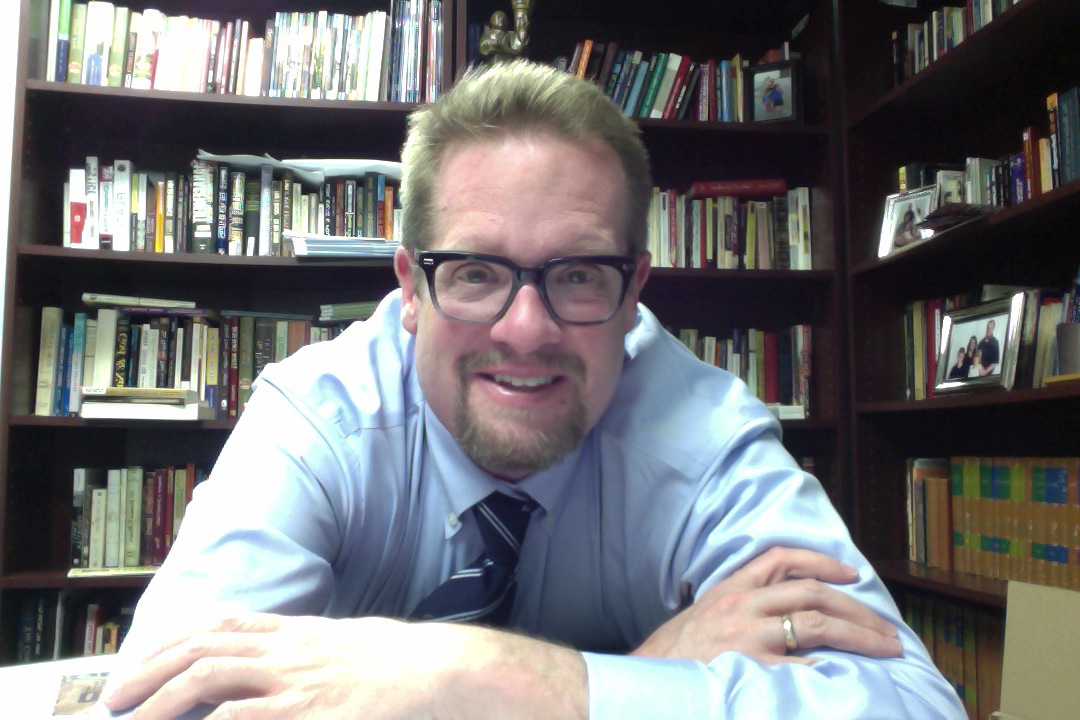 Hunter Baker (JD, PhD) is the dean of instruction and associate professor of political science at Union University. He is the author most recently of The System Has a Soul (coming out soon) and is a research fellow of the Ethics and Religious Liberty Commission.
---
What do you do every day?
I'm a dean and a professor, which means that my time is divided between administrative work and ordinary teaching and/or writing. On the administrative side, I'm usually answering e-mails or working out conflicts that relate to anything from handling grade disputes to strategizing about curriculum changes. On the teaching side, my work is pretty straightforward. The challenge is always to get, and keep, students engaged.
How did you decide to work in higher education?
College was a formative time for me. Although I was raised with a moral sensibility, I wasn't brought up in a particularly religious home. In fact, when I began college, I generally thought Christians who talked about having "a personal relationship with Jesus" were insane. Providentially, though, I attended an InterVarsity meeting where I heard the gospel and saw the lives of those involved. I developed a real openness to learning about Christ and the Bible. As a result of my experience, I decided to teach college because I wanted to influence students during these important, formative years.
When it comes to the "publish or perish" model in the academy, do you feel a lot of pressure?
Academic professional guilds traditionally emphasize research and publication. At Union, we certainly care about scholarship and intellectual rigor. More importantly, though, we want our faculty to be concerned primarily with the mission of the university and the students themselves. I've published in academic journals, but I find my own calling resonates strongest within me when I strive to reach students and well-educated lay persons. I like to try and present a sophisticated, Christian point of view that challenges broader communities to consider a perspective they typically dismiss. 
As an administrator, how do you meet the needs of the various, and sometimes conflicting, stakeholders?
After a meeting with people representing various interests, a participant told me, "I felt like you were for everybody." That's what I want to achieve, and I think the best way to do that is by being principled. I have to make decisions based first on principles, not power calculations. I have to ask questions like: What are we doing in the first place? Why do we have a university? It's not fundamentally for programs or salaries, but for students. For a Christian university, in particular, it's also for the work of the kingdom of Christ in these young lives.
Is your role, then, to be objective like a judge?
My work is judicial in nature at times, but I'm also an advocate. For example, at the university level, there's always a debate about the core curriculum. Some people think it's just a means to an end, a two-year delay before you get to the good stuff. Those who think that way are sometimes tempted to encroach on the core for their own programs and purposes.
I take a different view. The core should provide the philosophical grounding for a robust college career. One thing we sometimes forget is that the liberal arts actually have the potential to magnify all subsequent learning.