Editors' note: Learn how you can partner with TGC to provide gospel resources to the Middle East and North Africa. All donations toward this project through mid-June will be matched up to $30,000.
---
They fled Sinjar with only the clothes on their backs before ISIS overran the town. Staying behind meant either converting to Islam or dying.
The Yezidi people of northern Iraq have long endured persecution since they set themselves apart from the rest of the world, claiming to be created from Adam alone while everyone else descended from Adam and Eve. They've endured mistreatment and worse—rape and murder—by Muslims who reject them, including ISIS.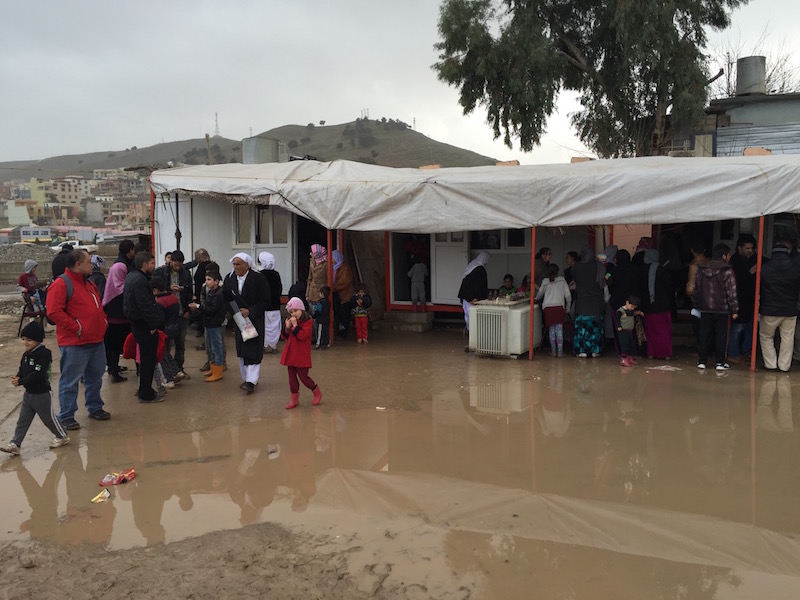 ISIS excludes the Yezidi from their "People of the Book" classification, which includes Christians, Jews, and other religious groups who acknowledge the one God of Abraham. So the Yezidi aren't eligible to pay the jizya tax ISIS charges non-Muslims who wish to live among them.
On June 29, 2014, ISIS declared itself a caliphate—an Islamic state ruled by a political and religious leader known as a caliph. They took control of vast areas of Syria and Iraq until, less than two months later, their forces overwhelmed Sinjar, a town west of Mosul close to the Syrian border. ISIS killed an estimated 5,000 Yazidi men and abducted up to 7,000 women and children.
Finding Safety
Nearly 200,000 mostly Yezidi people fled to Mount Sinjar. Later, they settled in any place in northern Iraq they thought was safe. One place was a field across the street from a Christian pastor's home. The pastor, Francis, wasted no time in reaching out to the Yazidi refugees to share the gospel along with whatever physical resources he had. In time, he connected with Christian ministries outside Iraq that could provide more assistance.
Valley Bible Church in northern California heard of Francis's ministry and responded. In July 2015, the congregation sent a team to provide 36 tents to Yazidi families camped near his church. One Valley Bible Church member, Tim, formed the Yezidi Relief Initiative, which partners with local Iraqi churches to supply living necessities to displaced Yezidi families. The organization also raises funds to cover one year of operating expenses for a ministry center that offers Yezidis the hope of the gospel.
Inroad to the Gospel
In January 2016, Tim traveled to Iraq with an elder from his church and a team of healthcare workers from a Chinese church in southern California. The team set up a medical clinic in a Yezidi encampment.
They also distributed gospel resources to visitors at the clinic and ministry center. Besides pocket-sized Arabic New Testaments, they handed out 60 copies of an Arabic translation of John Piper's Fifty Reasons Why Jesus Came to Die, a book published as a TGC International Outreach "Packing Hope" project.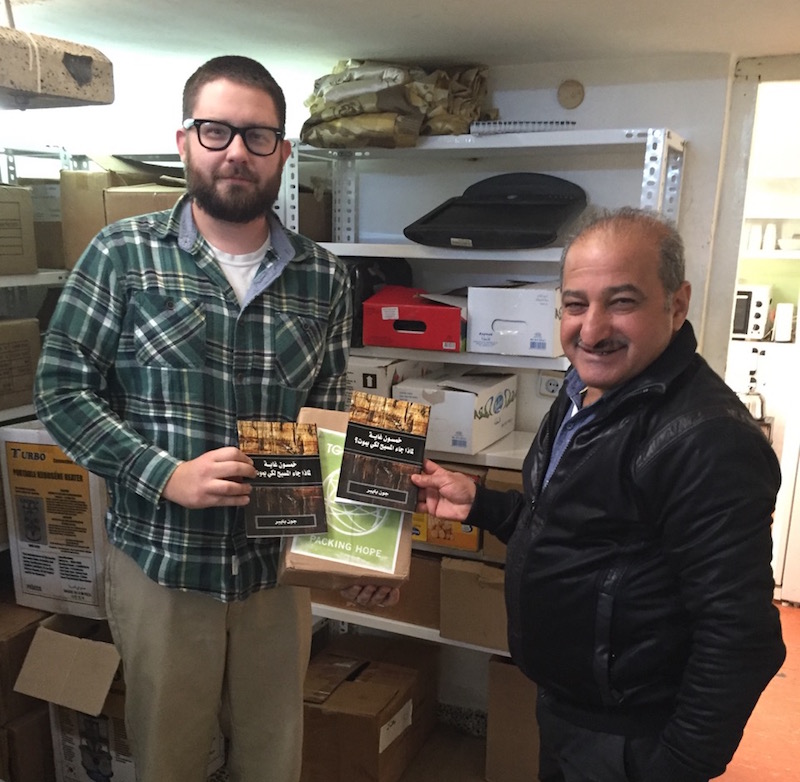 Tim said he gave one copy of the book and a New Testament to Dakheel, a young Yezidi man interested in learning more about Christianity. Fifty Reasons can give him an excellent introduction to the gospel.
In the face of ISIS atrocities, Dakheel can know through Piper's book that Jesus doesn't take his church out of the world but "will deliver us from the power of evil in it." In view of the Yezidi tradition that their race is set apart from all others, Dakheel can see that "Jesus died to create a whole new way for races to be reconciled." In the hopelessness of a refugee camp, Dakheel can discover that Christ came "to ransom people from every tribe and language and people and nation" (Rev. 5:9).
Before Tim left northern Iraq, he made sure Dakheel wasn't left on his own. "Dakheel is now in contact with the local church and will have access to gospel-centered fellowship and teaching in the event that the gospel takes hold in his heart," he said.
Tim plans to follow up by leading multiple short-term trips to northern Iraq in the years ahead. He also hopes to deliver more Packing Hope and other resources to the church in this region.