Earlier this month a new law took effect that makes California the latest—and most populous—state to legalize physician-assisted suicide. A similar law was passed last week by the Canadian parliament. Once approved, Canada will join Albania, Colombia, Switzerland, and the Netherlands in implementing nationwide laws allowing assisted suicide.
Here are nine things you should know about physician-assisted suicide: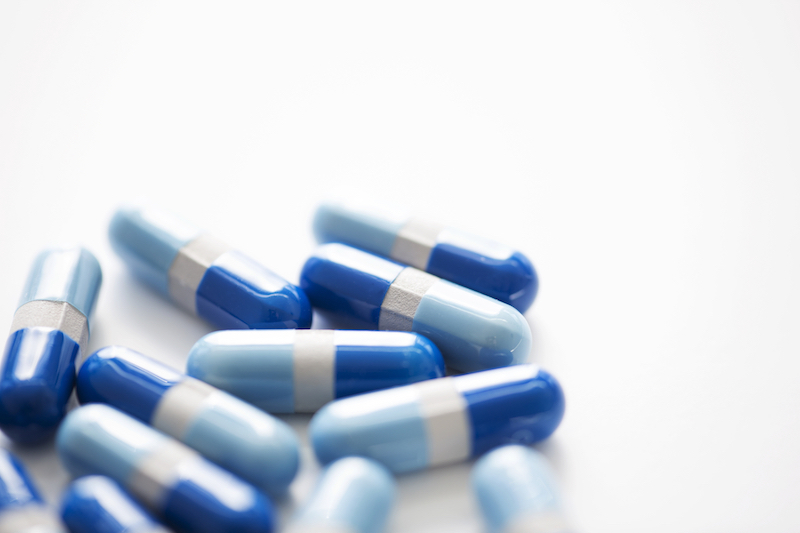 1. Physician-assisted suicide (PAS) (also known as physician-assisted death, or PAD) occurs when a physician facilitates a patient's death by providing the necessary means and/or information to enable the patient to perform the life-ending act (e.g,. the physician provides sleeping pills and information about the lethal dose, while aware that the patient may commit suicide). The distinction between PAS and euthanasia is that in the latter, the lethal dose is administered by someone other than the patient. So if a physician directly administered a lethal drug it would be euthanasia, either voluntary or non-voluntary (i.e., against the will of the patient).
2. Five states—California, Oregon, Washington, Montana, and Vermont—have legalized physician-assisted suicide in some form. PAS remains illegal by statute in Montana, but a 2009 Montana Supreme Court decision shields doctors from prosecution so long as they have the patient's request in writing. New Mexico's statutes continue to list assisted suicide as a fourth-degree felony, but the courts briefly made the practice legal in 2014 before the New Mexico Court of Appeals ruled against it.
3. Currently, one in six Americans lives in a state where a doctor can prescribe a lethal dose of drugs to a patient. However, that number may soon increase since nine other states have pending PAS legislation: Kansas, Massachusetts, Michigan, Minnesota, New York, New Jersey, North Carolina, Oklahoma, and Pennsylvania,
4. The American Medical Association opposes PAS and says it is "fundamentally incompatible with the physician's role as healer, would be difficult or impossible to control, and would pose serious societal risks."
5. In the case of Washington v. Glucksberg (1997), the Supreme Court ruled that the Due Process clause of the 14th Amendment does not guarantee an individual the right to PAS. The Court ruled that since the individual states can have a legitimate interest in prohibiting PAS. The ruling made it clear that legalizing or criminalizing PAS is a matter of states' rights.
6. Even in states where it is legal, there is not much demand for PAS. In 2015, 132 people died by PAS. Similarly, in Washington in 2015 there were 166 deaths due to PAS. Only 24 PAS-related deaths were recorded by Vermont from 2013 to 2016. (If PAS was legal in all 50 states and accounted for 0.25 percent of deaths in 2014 (2,596,993), there would have been 6,492 physician assisted suicides.)
7. Complications that occur during PAS are almost never reported. The main reason may be because doctors are not present when the patient takes the lethal dose. A ten-year study of PAS in Oregon found that physicians were not present in about one-fourth of the cases. But the reason may also be that physicians are merely underreporting the actual number of complications. A lead author of one of Oregon's official reports on PAS said there is no systematic way of finding out and recording complications other than "asking physicians." She also acknowledged, "After they write the prescription, the physician may not keep track of the patient."
8. According to a Gallup survey taken in 2015, nearly seven in ten Americans (68 percent) say doctors should be legally allowed to assist terminally ill patients in committing suicide. Support for PAS has risen nearly 20 points since 2013 and stands at the highest level in more than a decade.
9. A report by the National Institute of Health notes that in published studies, pain is not a dominant motivating factor in patients seeking PAS. The reasons for seeking to die are usually depression, hopelessness, issues of dependency, and loss of control or autonomy.
See also
The Toxic Lie of 'Me Before You'
When 'Sanctity of Life' Includes the Right to Choose Death
Other articles in this series:
Nuclear Weapons • China's Cultural Revolution • Jehovah's Witnesses • Harriet Tubman • Autism • Seventh-day Adventism • Justice Antonin Scalia (1936–2016) • Female Genital Mutilation • Orphans • Pastors • Global Persecution of Christians (2015 Edition) • Global Hunger • National Hispanic Heritage Month • Pope Francis • Refugees in America • Margaret Sanger • Confederate Flag Controversy • Elisabeth Elliot • Animal Fighting • Mental Health • Prayer in the Bible • Same-sex Marriage • Genocide • Church Architecture • Auschwitz and Nazi Extermination Camps • Boko Haram • Adoption • Military Chaplains • Atheism • Intimate Partner Violence • Rabbinic Judaism • Hamas • Male Body Image Issues • Mormonism • Islam • Independence Day and the Declaration of Independence • Anglicanism • Transgenderism • Southern Baptist Convention • Surrogacy • John Calvin • The Rwandan Genocide • The Chronicles of Narnia • The Story of Noah • Fred Phelps and Westboro Baptist Church • Pimps and Sex Traffickers • Marriage in America • Black History Month • The Holocaust • Roe v. Wade • Poverty in America • Christmas • The Hobbit • Council of Trent • C.S. Lewis • Halloween and Reformation Day • Casinos and Gambling • Prison Rape • 6th Street Baptist Church Bombing • 9/11 Attack Aftermath • Chemical Weapons • March on Washington • Duck Dynasty • Child Brides • Human Trafficking • Scopes Monkey Trial • Social Media • Supreme Court's Same-Sex Marriage Cases • The Bible • Human Cloning • Pornography and the Brain • Planned Parenthood • Boston Marathon Bombing • Female Body Image Issues • Islamic State