Editors' note: Give during the Olympics to help us expand our Portuguese-language web presence. We are hoping to raise $30,000 by the end of August to expand the reach of TGC's Portuguese resources. Click here to learn more and give.
---
Athletes in Rio are facing more hurdles than usual at the Olympics this year. Outdoor swimmers are being told to "keep your mouths closed" because the bay has raw sewage. A jiu-jitsu athlete from New Zealand was kidnapped and robbed. Others have decided to skip the games altogether due to Zika.
But amid the craziness there are some splendid things happening, too. Rio is the first South American city to host the Olympics, for example. And the International Olympic Committee has fully funded 10 athletes from Africa and the Middle East to compete under the Olympic flag as part of the first-ever all-refugee team.
In total, from August 5 to August 21, more than 10,500 athletes from 206 countries will compete in 306 events in 42 sports for 2,488 Olympic medals.
Here are six of the athletes that I'll be watching as they represent not only their country but also their Savior, seeking to integrate their faith and their work.
1. Archery: Brady Ellison, 27, United States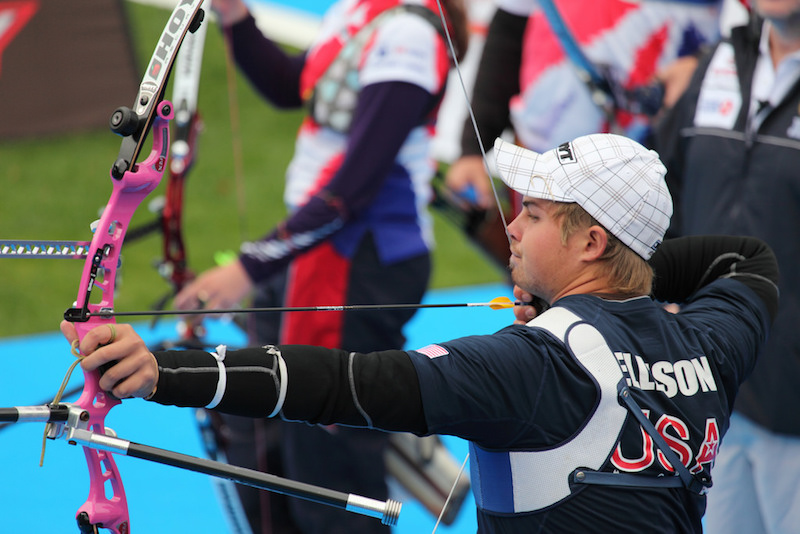 Brady Ellison describes himself as "a country boy who likes to shoot his bow." Though a three-time Pan American Games gold medalist, he only brought home a team silver in 2012. U.S. national team coach Kisik Lee, who also mentors Brady spiritually, says he is "the most talented archer in the world."
His faith has changed how he approaches competition. "Once I put winning in God's hands," Brady says, "I stopped worrying about that. I just went to tournaments and shot with no fear, doing only the best I can do and leaving the rest up to God."
His teammate Jacob Wukie also trusts in Christ, which enables him too to let go of the results. "While for a long time archery has been a very big part of what I do, my identity is in my Lord and Savior Jesus Christ," Wukie says. "Since I am confident he is in control and has a plan for my life, I am able to give my best and let the rest lie in his hands."
When to Watch: Friday, August 5
2. Gymnastics: Gabby Douglas, 20, United States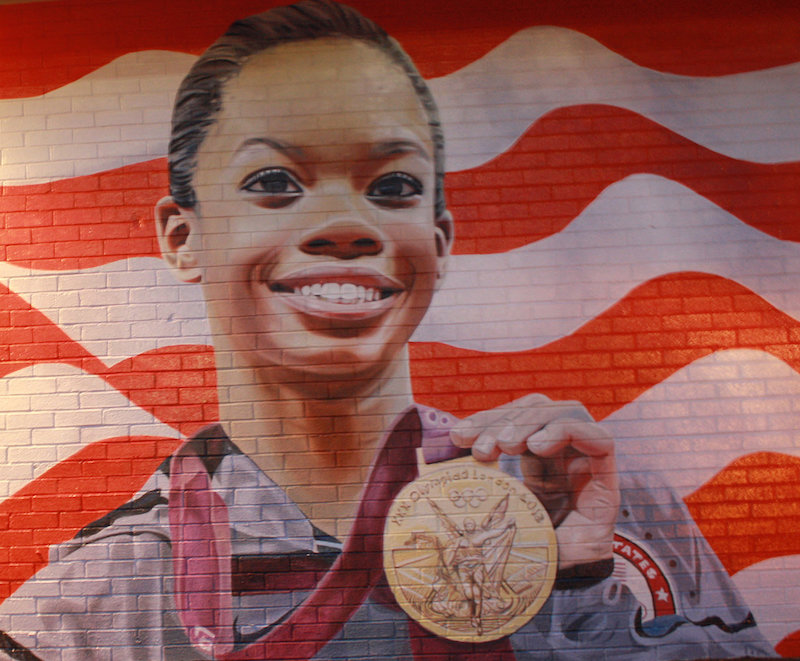 Not only did Gabby Douglas lead her team to a gold medal in 2012, she also became the first woman of color—and the fourth American woman—to win the Olympic individual all-around title. Nicknamed the "Flying Squirrel" for her ability to float through the air and stick her landings, Gabby hopes to successfully defend her title in Rio—even though her teammate Simone Biles is favored to win.
Gabby's faith is well known. "I love sharing about my faith," she says. "God has given me this amazing God-given talent, so I'm going to go out and glorify his name." Some people, though, give her flack for it. "I would like her more if she were not so, so, so into Jesus," Salon's Mary Elizabeth Williams writes. But the way she lives her life is her testimony. "She has good genes and a great attitude," her coach says. "That's her—always bubbly and energetic. That's part of what separates her from everyone else."
When to Watch: Sunday, August 7
3. Basketball: Tamika Catchings, 37, United States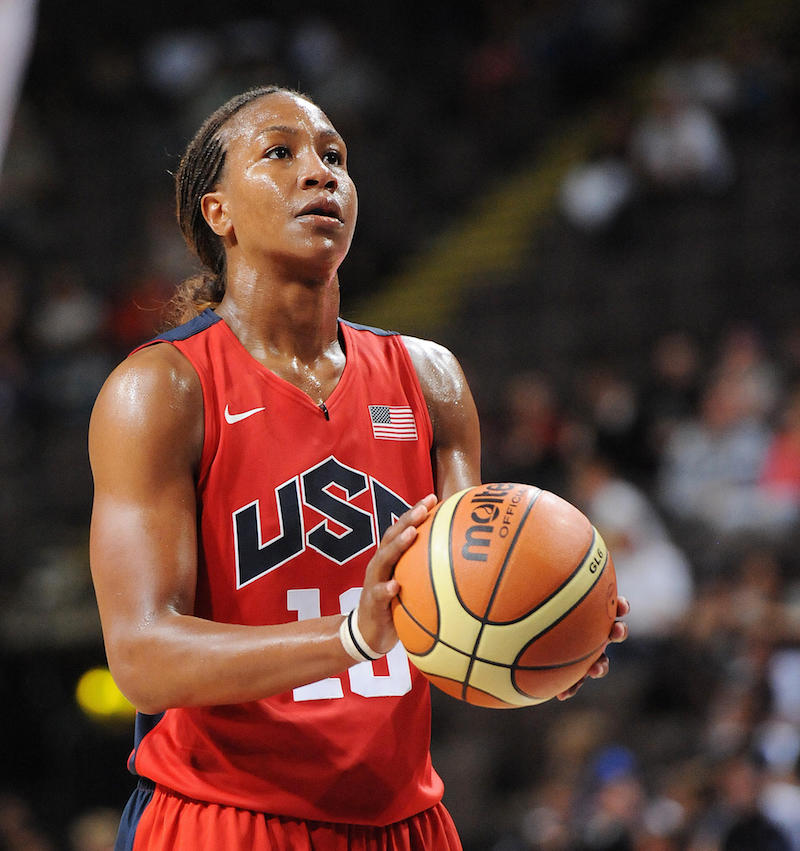 The U.S. women's basketball team has won five straight gold medals and boasts a 41-game winning streak in the Olympics. They are the team to beat. Preparing for her fourth Olympics, Tamika Catchings is a veteran forward. She's also widely liked—fans voted her one of the Top 15 players in WNBA history, and she currently serves as president of the WNBA Players Association.
Despite growing up in church, it wasn't until she was injured in college that Tamika started to root her identity more firmly in the Lord. "Peace [during this time] definitely came from God," she recalls. "It came from realizing I needed to remove my focus from basketball back to God. It seems like every single time I have been hurt it has been the same thing. It's been that you get so caught up in what you are doing that you forget to give him the glory."
When to Watch: Sunday, August 7; Monday, August 8; Wednesday, August 10; Friday, August 12; Sunday, August 14
4. Diving: David Boudia, 27, United States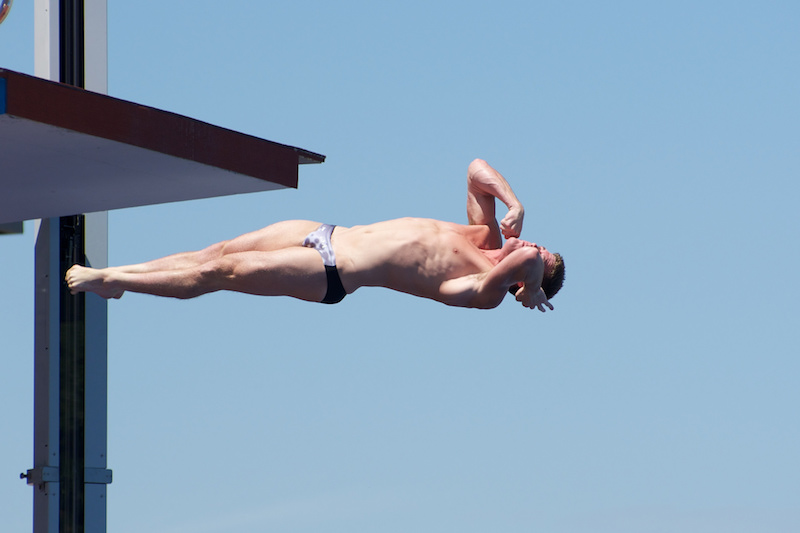 In 2012, David Boudia brought home two medals—the gold in the 10m platform diving competition and, along with his partner Nick McCrory, the bronze in the 10m synchronized platform competition.
David, who became a Christian in college through the witness of his coach, includes Psalm 115:1 in his Twitter biography and says becoming a Christian has transformed how he competes: "Ultimately, when you have the perspective of why you're competing and what you're trying to pursue, the rest just falls into place. I don't have to change my mindset. It's still all for one purpose. It's all about glorifying God."
When to Watch: Monday, August 8; Friday, August 19
5. Track & Field: Christine Ohuruogu, 32, Great Britain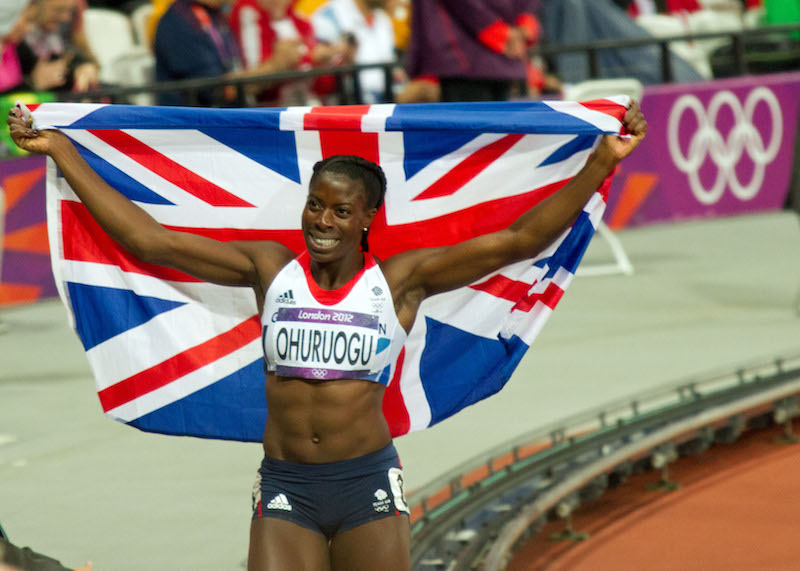 Christine Ohuruogu is one of Britain's most decorated athletes and specializes in the 400m, an event for which she won the 2012 Olympic silver medal. Her personal record is 49.41 seconds, set at the 2013 World Championships. She is the first British female to win three global titles.
Although Christine is a Christian, she says she doesn't pray to win. "It's obvious I want to win, but I never pray to win. I just pray, 'Help me do my best; don't let me fear other people; don't let me fear the job at hand. Help me do all the right things at the right time. And if I win, that's great. If I don't, help me be a gracious loser. Even if it doesn't go too well, you still give thanks regardless."
Christine will compete against Allyson Felix, 29, who is the most decorated sprinter in U.S. history and also a Christian. Allyson says her faith is the reason she runs. "I feel that my running is a gift from God, and it is my responsibility to use it to glorify him."
When to Watch: Saturday, August 13; Friday, August 19
6. Track & Field: Nick Willis, 33, New Zealand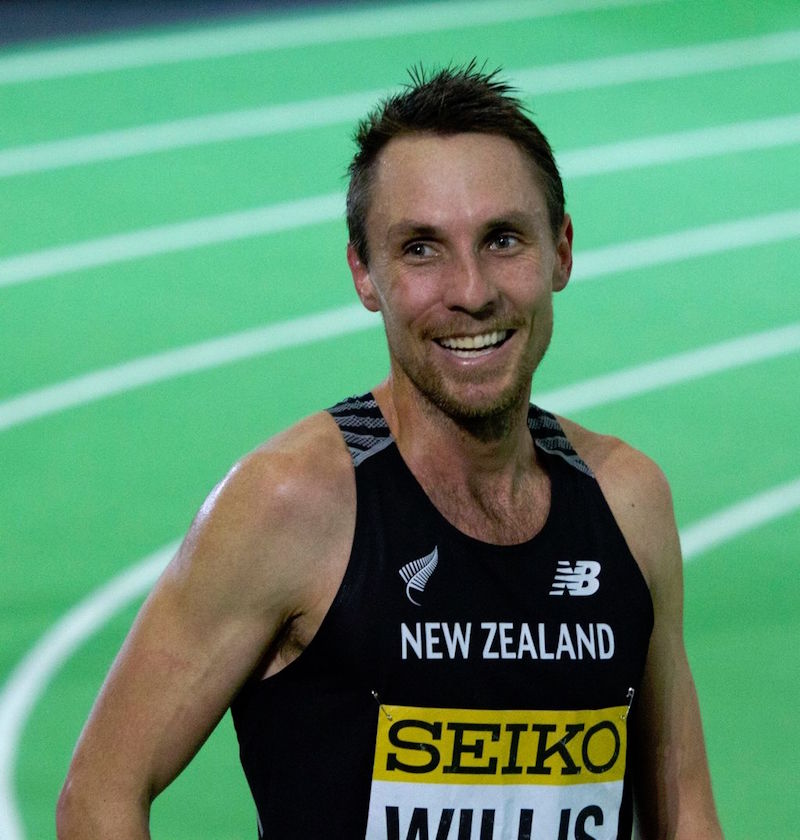 Nick Willis is one of the world's best milers. At 17, he ran a 4:01 mile, and last year set his personal best at 3:49:83. He also excels at the 1500m—he brought home the silver from Beijing in 2008 and is the current national record holder with a time of 3:29:66.
In college, Nick liked to drink as much as he liked to run—until his older brother introduced him to Athletes in Action. Becoming a Christian has changed his life, including his motivation for running. "Before I embraced my understanding of God and actually formed a relationship with him, my whole motivation for becoming a great athlete was to be significant to my peers," he says. "Once I understood who I was in God, how he created me to love me for who I am and not for what I do, that freed me from a lot of those empty, non-sustaining motives for doing my sport."
When to Watch: Tuesday, August 16