It's been more than 11 years since Mel Gibson's The Passion of the Christ came to the silver screen. Earning more than $370 million in the United States, the film remains the highest-grossing R-rated movie in American history.
A few weeks before the film's release, on January 1, 2004, a different Passion-centered resource released: John Piper's 50 Reasons Why Jesus Came to Die.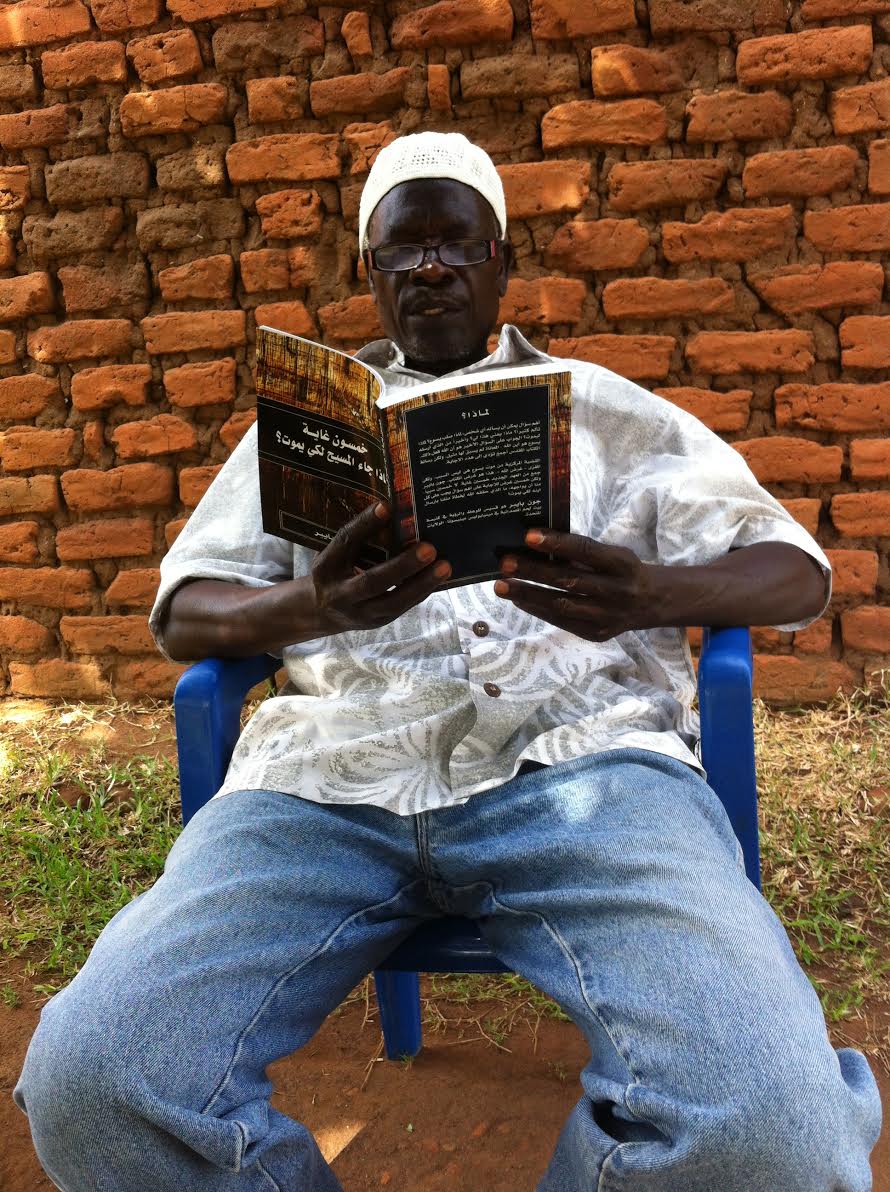 The project was born out of sanctified opportunism. Crossway, the book's publisher, wanted Christians to have something they could pair with the film, a conversation starter for people who, having seen Gibson's Passion, were unusually willing to consider for themselves the meaning of Jesus's death.
"It was a deeply moving experience when I saw an advance showing of The Passion of the Christ," Piper said. "It clarified, as few things could, the raw fact that Jesus died. But the movie didn't answer the question, Why did he die?"
Discerning this crucial gap, Crossway president Lane Dennis and Desiring God co-founder Jon Bloom seized the chance to create a resource that would explain the gospel more clearly. But there was a problem: though Crossway and Desiring God wanted to give the book away, they needed to cover their costs to remain sustainable.
"We couldn't sell them in ways that would unfairly compete with bookstores," Bloom said. "So we decided not to sell them at all and offer cases of books for whatever churches or individuals could afford—including giving them for free if people asked. We knew this was financially risky, but we also knew the gospel-spreading opportunity was worth the risk."
At his most wildly optimistic, Bloom thought they could distribute 50,000 copies. But less than three months later, he'd need to double that number and add a zero—and then add some more. From the end of January 2004 to just before Easter, they distributed more than 1.2 million copies, plus another 100,000 in the UK.
"It was amazing," Bloom said. "Likely a once-in-a-lifetime moment."
Indeed, an eternity-changing moment for many around the world who read the book in translation thanks to International Outreach.
Ending Theological Famine
In 2006, Bill Walsh began International Outreach as a branch of Desiring God. Previously he had worked as Desiring God's manager of customer service and inventory, so he had worked closely with their resources, 50 Reasons chief among them.
Thinking through the new ministry's desire to end theological famine, Walsh asked himself which books were worth spreading around the world, which ones would serve pastors with both an eager mind and an eighth-grade education.
Immediately, Piper's 50 Reasons came to mind as a short, accessible, and unrelentingly Christ-exalting and gospel-centered resource. So the International Outreach team set to work, translating the book into Khmer by 2007.
In the decade since, the response has remained astounding. International Outreach has given away tens of thousands of copies in translation, and God has seen fit to expand the book's influence far beyond original expectations. To date, 50 Reasons has been translated and published in 20 languages,[1] with more than 100,000 printed and distributed across the globe.
Somewhere along the way, the book fell into the hands of two men—an Ethiopian theology professor and a Ugandan imam.
Story of Frew
Christianity in Ethiopia dates back to the first century. Luke details its first moment in Acts 8:26–40, when Philip shares Christ with an Ethiopian eunuch. Philip encounters the man reading Isaiah 53, puzzled by the prophecy of Israel's Suffering Servant. God uses both this scripture and Philip's obedience in telling the good news to save him. Philip then baptizes the eunuch, and Luke makes sure to note he "went on his way, rejoicing."
Nearly 2,000 years later, 62 percent of Ethiopians claim some form of Christianity. Forty percent identify as Orthodox (often called Coptics), 20 percent identify as Protestant, and 2 percent identify as Roman Catholic. In such a religious climate, traditions abound. For example, during Lent most Christians fast from meat, milk, and other delicacies.
Yet despite centuries of tradition, there are few evangelical resources in Amharic, Ethiopia's native tongue.
"Trustworthy theological books in Amharic are rare," says Frew Tamrat (pronounced Free-oh). "There are maybe 40 or 50 altogether."
Tamrat is vice president for academic affairs at Evangelical Theological College in Addis Ababa, Ethiopia's capital. He estimates that since 2012, when 50 Reasons was translated into Amharic, his seminary has given away more than 5,300 copies.
This year, during the 55 days of Lenten fasting, Tamrat and other Ethiopian Christians devised an ambitious way for biblical content to reach the masses. And to make it happen, they turned to an unlikely place: local television.
"So many people treat Lent as an empty tradition," he said. "They only go through the motions. We thought, Why don't we use the media to teach people about the cross?"
And they did. Every morning for the next 50 days—one day per chapter in Piper's book—different local teachers gave a 10-minute devotion in Amharic that sought to answer a simple question: Why did Jesus have to die? Yet again, God brought astounding results such that by the end of Lent, even some monasteries asked for copies of the book.
After Lent ended, the church that sponsored the telecasts hosted an evangelism week. Each participating member of the congregation wore the same T-shirt. On the front was a question: Why did Jesus come to die? On the back, an answer: For me.
During that week, more than 350 people professed Jesus as their Savior.
"So many people have confessed Christ," Tamrat said. "I really praise God."
Story of Omar
Omar (pictured above) was a sheikh and imam in Uganda. Fluent in both his native Aringa and Arabic, he studied Islam at the University of Riyadh in Saudi Arabia, as well as in Canada.
But sometime late last year, after several meetings with local Christians, Omar confessed Christ in a private conversation.
"We saw the work of God in his life," said Jacob Lee, a longtime missionary in Uganda. Lee says that in the months since Omar has been "devouring" whatever Christian resources are given him, an appetite sparked after reading an Arabic translation of 50 Reasons.
Though Uganda has many Christians, Omar's Aringa tribe is sadly under-reached, with evangelicals making up less than 1.5 percent of the population. As a result, Lee encourages other Christians to pray for him, asking the Lord to use Aringa believers like Omar to bring other Islamic leaders to a vibrant and multiplying faith in Christ.
Though new in his walk with Jesus, Omar agrees. Reflecting on his past six months, he wrote these words:
I am Omar Atibo, a Muslim convert who has been blessed after reading the Arabic version of the book 50 Reasons Why Jesus Came to Die. The following are ways I have benefited by reading this book:
I have learned that Jesus came to pay the sins of the world. Without him coming there would be no forgiveness of sins.
Jesus is the only way to the Father, and unless you believe in him, you can't go to heaven.
Jesus's blood washed the sins of all the people on earth.
Jesus is the light of God, and without him there is darkness.
Before creation Jesus is.
I believe Jesus is the Son of God because of his wisdom when as a young boy in the temple he spoke with authority. When I read this book, it gave me an assurance as a new believer in Christ, and I surely know that through Jesus I will one day see God the Father!
There Are Others
Frew and Omar offer but two stories of God's work among the nations through a book written more than 10 years ago. There are indeed others, and they are all astounding.
From Ethiopia to Uganda, from Nepal to Poland, from Myanmar to China, God has seen fit this past decade to grant favor to many around the world who read 50 Reasons. Upon reading, they have seen and believed why Jesus came to die. Upon seeing and believing, they have gone on their way, rejoicing.
---
[1] Amharic, Arabic, Bengali, Burmese, English, Farsi/Persian, French, Haitian Creole, Hindi, Khmer, Manipuri, Nepali, Polish, Swahili, Swedish, Tamil, Telegu, Thai, Ukrainian, Urdu.