For many who minister to teenagers, teaching church history is not a high priority. At first glance, such neglect seems valid.
More than 90 percent of children 8 and older have encountered internet pornography. Shows like 13 Reasons Why dominate the entertainment landscape, and increasing numbers of young adults abandon the church after high school. It seems many topics and doctrines are far more urgent.
But it's possible a false dichotomy exists between "studying church history" and "training up a child in the way he should go" (Prov. 22:6). Far from being a stagnant collection of dates, movements, and odd-sounding names, the church's past represents a treasure trove of God-exalting wisdom that helps us navigate the cultural realities of the present.
Why Teach Them
Accordingly, there has perhaps never been greater urgency for God's family to study church history. And teens are by no means exempted from that need.
Here are four reasons parents, pastors, teachers, and youth workers should teach church history to teenagers.
1. Teen Christians belong to the church.
Church history is their history, too. Though in a stage of life marked by unique opportunities and challenges, teenagers bear God's image, and need both the saving grace of Jesus and also the redemptive, multi-generational community of the local church. Teenage believers have the same share in Christ's body as do the foremost heroes of the faith, and are therefore equally responsible to advance God's kingdom on the blood-bought foundation of the church's past.
Ultimately, this first reason lays the groundwork for every other benefit of teaching church history to teenagers.
2. Church history gives teens a vision to live boldly for Christ.
The contemporary concept of "adolescence" is informed far more by cultural expectations than by biblical revelation. Proverbs 20:29 states, "The glory of the young is their strength." The pages of church history are filled with teenagers who have leaned into that proverb's truth. Studied carefully, these examples give today's teens vision and inspiration to surrender to Christ.
Some scholars think it's possible that teenagers were numbered among Jesus's disciples—which, if true, shows teens are capable of deep devotion and missional service.
Jonathan Edwards's resolutions, which he began to write at 19, underscore teenage capacity for discipline and the pursuit of holiness. Moreover, Charles Spurgeon began preaching in his teenage years, demonstrating the important influence gifted teens can have within the body of Christ.
3. Church history provides examples that help us navigate broken cultures.
Any broken cultural reality we might experience in the present has likely been recognized by those who have gone before us. Examples of God's people throughout the ages are invaluable resources for discipleship, with particular usefulness for teenagers.
For example, Augustine of Hippo has taken on new relevance in light of the sexual revolution and the rise of "gender dysphoria"—the effects of which intersect with teens' everyday lives. Often considered the most influential theologian in church history, Augustine had a long personal history of sexual sin. His conversion demonstrates the forgiveness and freedom that are byproducts of Christ's saving work. His lifelong journey toward sexual purity and growth in godliness underscore the Spirit's power to overcome innate desires and "put to death the deeds of the body" (Rom. 8:13).
4. Teens are the church's future leaders, and leaders need to engage church history.
From the pressing task of racial justice and reconciliation to the preaching of the gospel to the globe's 7,000-plus unreached people groups, the ministry entrusted to the church is too vast to be completed by a single generation. While continuing to pray for Christ's return to make all things new (Rev. 21:5), we would do well to prepare younger believers to care for Christ's bride in years to come.
Whether in the home, the workplace, the pulpit, or among the unreached, today's teen members of Christ's body will tomorrow be called to lead God's people in God's mission. An invaluable part of any leader's development, then, is gleaning from the mistakes and triumphs of the past. From William Wilberforce's lifelong battle to abolish the British slave trade to the zealous missionary strategies of John Calvin, William Carey, Lottie Moon, and Elisabeth Elliott, church history offers a sure foundation on which to continue God's global work.
How to Teach Them
So how do we convince teens that one key to the future is studying the past? Here are some practical ways: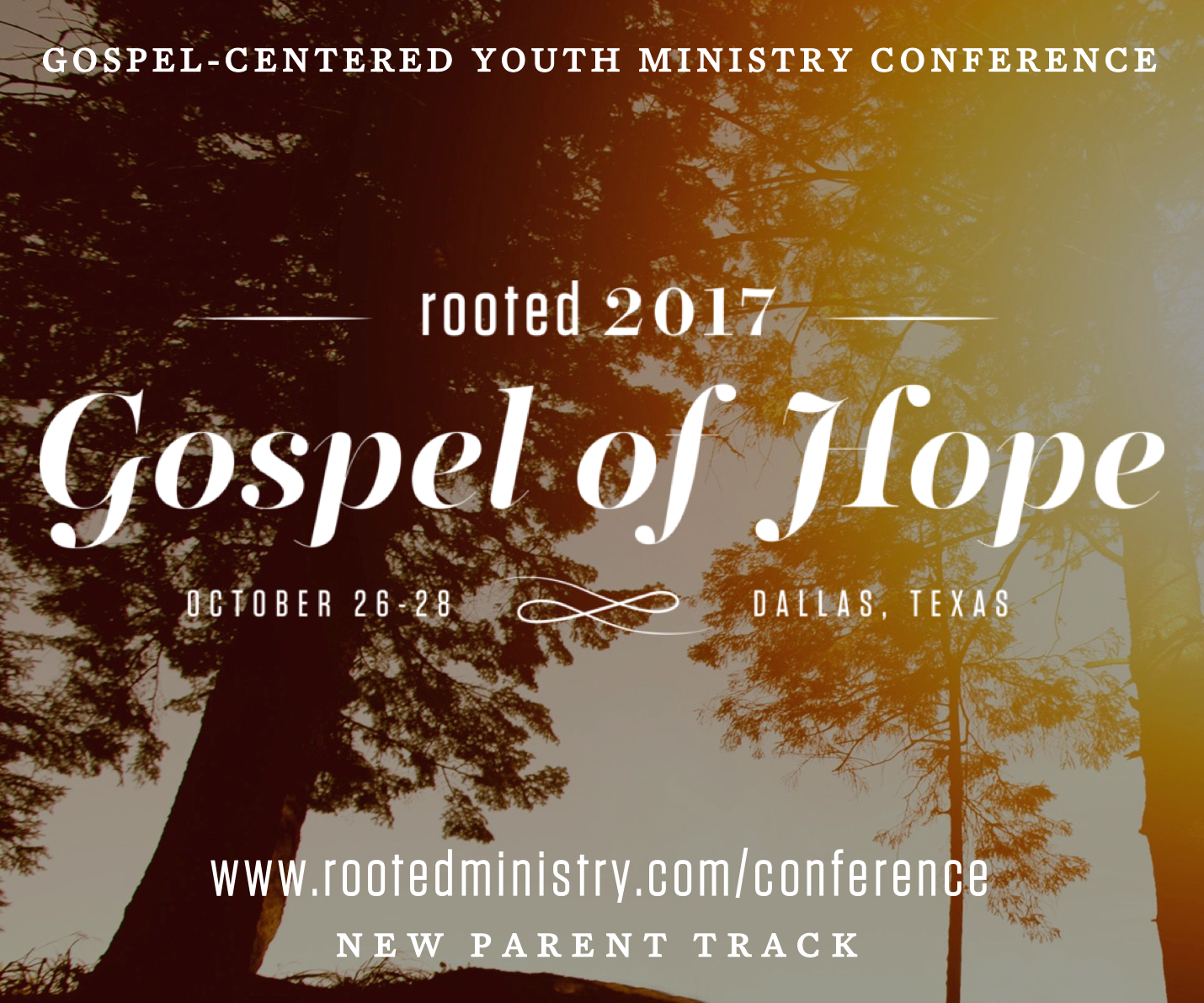 Consider using examples from church history as teaching illustrations. Granted, history doesn't carry the same authority as Scripture, but we would be wise to "connect the dots" regarding how God's Word has accomplished his purposes through the ages.
Facilitate an overview of church history as a supplemental discipleship opportunity, or as a pathway for leadership development.
Challenge students to read a particular biography or historical survey, and offer an appropriate reward for completion of a written follow-up report.
As a church or student ministry, plan a weekend retreat to a nearby church history-related site. Research sites as a family that may be visited on vacation, or choose a getaway to a destination of historical significance.
Take heart: You don't have to know church history to lead your family or students in studying it. As a family or youth group, watch a movie like Amazing Grace or read an age-appropriate historical biography. You'll be amazed by the ensuing discussions as you learn together about our rich theological and missiological heritage.
Let's not forget teenagers when it comes to handing down Christianity's rich and powerful heritage. After all, church history is the story of how God is building his church—and that knowledge is vital for us all.
---
Editors' note: Here are a few helpful resources:
History Lives: Chronicles of the Church Box Set (Christian Focus) by Mindy and Brandon Withrow. This five-volume set is perfect for a study within a youth group or even a small group. Age appropriate from about 12 to 18.
Trial and Triumph: Stories from Church History (Canon Press) by Richard M. Hannula. An excellent overview of great figures in church history in one volume, written for a younger audience.
Christian History Made Easy: A Quick and Colorful Guide to Understanding the Key Events and People Every Christian Should Know (Rose Publishing) by Timothy Paul Jones. Covers all the major events and figures from Jesus to modern-day evangelicalism with many illustrations, charts, video links, easy-to-use diagrams, and recommended resources for deeper study.
Behold Your God: Rethinking God Biblically (Media Gratiae), a 12-week study of the major figures and movements in church history through beautifully shot videos. Also comes with a leader's guide to help in leading a study.
Luther. This high-quality 2004 movie was released in theaters nationally and tells the riveting story of the great reformer Martin Luther. This is where the Reformation began and might be a perfect place to launch the discussion with teens, particularly since 2017 marks the 500th anniversary of his nailing the Ninety-five Theses to the Castle Church door at Wittenburg.