The challenges of later life are similar to midlife but ramped up a notch. Aging people are challenged by the surrounding youth culture. Rapid changes, especially in technology and the internet, leave them behind. Their mobility and energy are reduced. Formalized and institutionalized retirement sets people up for a season of continuous leisure and sloth. This leads to profound challenges to self-worth, as people are no longer identified by their career.
Aging people experience progressive losses: parents, friends, colleagues, career, driver's license, and perfect health. Then life-threatening health challenges are encountered, usually heart disease or cancer. And finally, there is the certainty of death.
In these realities, though, there are implicit spiritual incentives to grow. Here are three ways to encourage and exhort the aging.
1. Experience Intensification
At 80 years old, my father—an active and productive person through his youth and midlife—had a double stroke and spent his last years unable to speak and eat. He simply was. I used to fly to Toronto, where he was hospitalized, and sit by his bed, reading to him, praying with him, and, perhaps most important of all, acknowledging he was precious and a gift—not that he had gifts or was using gifts but that he was a gift. I often wished I could understand what he was thinking, feeling, and experiencing, but, alas, he could not speak. He had shifted from doing to being.
Society presses us into a mold of accomplishments—résumés, accolades for things made and done, places traveled, jobs held, even roles undertaken in the church and not-for-profit organizations. But gradually we get asked less and less, like an international speaker who recently told me "the invitations have dried up." For people whose life was wrapped up in their daily work, who lived for their work, actual retirement is a kind of death. And it is not surprising that some—mostly men—sometimes die shortly after retirement. There is nothing left to live for.
Yet this transition can be life-giving if we can shift to nurturing, discovering, and affirming who we are as people, and especially in Christ—priests, princes, and prophets, sons and daughters of God, and companions in his kingdom. These biblical descriptions aren't things we have to accomplish. It is done. Thus Paul says, "So from now on we regard no one from a worldly point of view" (2 Cor. 5:16). And this includes not viewing ourselves from a worldly point of view.
2. Embrace Simplification
Aging usually involves pruning our lives of some material things. As Cicero famously said, "Can anything be more absurd in the traveler than to increase his luggage as he appears near his journey's end?" Yet this is what some do. They build larger homes when they are empty-nested and accumulate more and more things. Most, though, reduce rather than increase things, and in so doing, open themselves up to fewer encumbrances and distractions.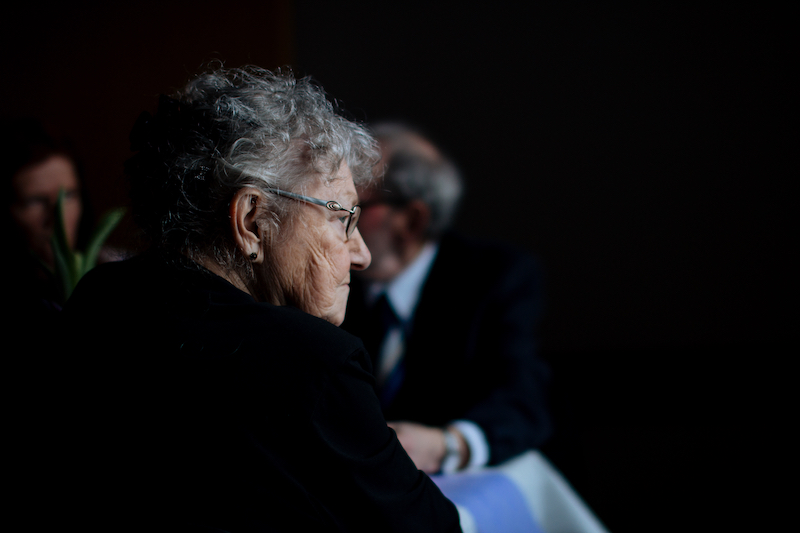 I recently received an email from a friend of almost half a century. He put it this way:
For me, the outstanding feature in the last years has been the essential tendency toward greater simplification. Activities that energized me now leave me cold. I have no interest in acquiring literary, philosophical works as well as art books. Finally, I am no longer tempted to buy discs. [I don't want to give] the impression that I am now experiencing continuous boredom. It is just that certain things and activities that I liked in prior times sound to me superfluous, without depth.
Much is said in the Scriptures about a simpler lifestyle. The Israelites were warned of the dangers of the too-comfortable life of nice houses, growing herds, increasing income, and abundance of food (Deut. 8:11–19). Jesus himself lived simply and encouraged "an attitude toward possessions free of preoccupation and anxiety" (Luke 12:22–32).
3. Cultivate (Practical) Heavenly Mindedness
One of the most common discussions today among aging people is what we've put on our "bucket list"—that is, things we want to do, experience, and see before we die (travel to Antarctica, see the Grand Canyon, bungee jump, spend a winter in Hawaii, and so on).
There is nothing wrong with such a list, except that it may reflect the need to squeeze out of this life everything we can—as though there is nothing more. But there is more. A lot more. A wonderful more. And it is a "more" that the process of aging invites us to consider. For the Christian, the "more" is even more enjoyable, more satisfying, and more lasting. Indeed, it endures forever. It is the full experience of God's kingdom and life in a new world engulfed by his unmediated presence.
Unfortunately, being "heavenly minded" is often equated with being of no earthly good—with being out of touch with reality. But C. S. Lewis observes,
The Christians who did the most for the present world were just those who thought the most about the next. . . . It is since Christians have largely ceased to think of the other world that they have become so ineffective in this. Aim at heaven, and you will get earth thrown in; aim at earth, and you will get neigher.
It is precisely this perspective that the Book of Revelation gives: practical heavenly mindedness. It is not primarily a book of predictions. It is an exposé. It is how the world looks to a person in the Spirit. And it teaches us the ways to cultivate practical heavenly mindedness: (1) to live with kingdom consciousness, living and working in the certain hope of the final triumph of God's reign, (2) to see time as a gift, not just a resource to be managed, and (3) to invest in projects, work, and relationships that will outlast the grave—not just "spiritual" work but all good work done with faith, hope, and love (1 Cor. 15:58).
Intensification, simplification, and practical heavenly mindedness. Aging is not the progressive loss of humanity. It is the reverse. It should make us more human and not less. Like all spiritual growth, we must cooperate with the God who loves us and seeks to humanize us. And this involves battling the vices of aging and nurturing the virtues of late life.
---
Editors' note: This excerpt is adapted from R. Paul Stevens's book Aging Matters: Finding Your Calling for the Rest of Your Life (Eerdmans, 2016).