On October 31, 1517, Martin Luther nailed his 95 theses to the Wittenberg Cathedral door and, as they say, the rest is history. That act ignited what may be the most revolutionary movement in the history of Christianity since Pentecost.
In 2017 we will celebrate the 500th anniversary of this landscape-changing event. But to be a kingdom people Christians cannot and must not live in the past, lest we become a museum. Still, we should learn from the past to live effectively in the present and impact the future. We move forward by first going backward. That's why God called the Israelites to raise an Ebenezer—a stone of remembrance—and to recount to their kids all his marvelous acts.
When we know what God has done and why, we can celebrate those great acts in worship and learn to implement biblical principles in our commitment to expand Christ's kingdom to all nations.
Over the years I have been privileged to lead a number of Reformation tours, taking fellow believers to sites in Europe where God brought about one of the most profound revivals in church history. Along the way, I've learned some helpful insights. Here are three, each with a "life takeaway":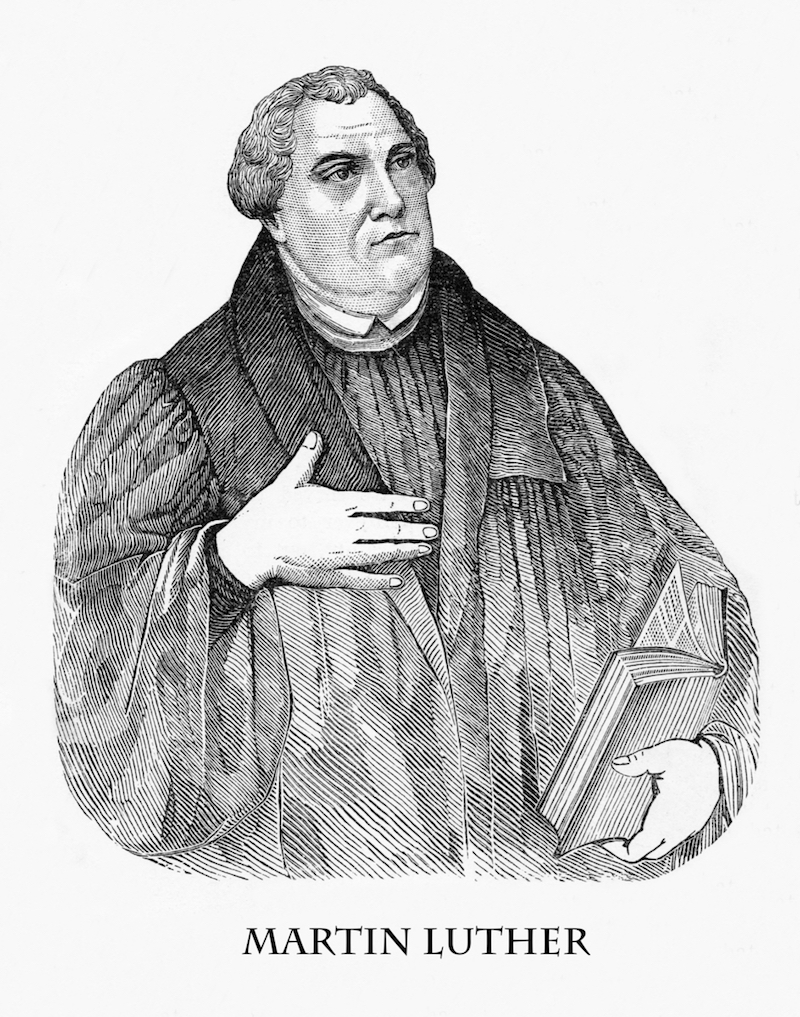 1. The Reformation was the result of divinely called, equipped, empowered, and sent leaders.
The Reformation evoked a gospel awakening that spread through Europe and overflowed to North Africa, South America, and beyond. It was heaven-sent through the ministry of prayer and the Word from a Spirit-revived and Bible-renovated church.
Without a doubt, the Reformation came from the Lord through imperfect but impassioned leaders marked by courage and compassion. The simple fact affirmed in both Scripture and history is that when God sovereignly moves, he raises up and sends out leaders with a calling that becomes their relentless passion.
Life Takeaway: We need to pray for and intentionally cultivate godly leaders in the church, for the church, and from the church into the world.
2. When God calls, equips, and sends movement leaders, he calls, equips, and sends other leaders alongside them, creating a team of leaders.
This is not an exhaustive analysis, but in following the steps of the Magisterial Reformation, history confirmed what I had always believed: To ensure the Reformers' perseverance, effectiveness, and maturity, God called and deployed other leaders to work in tandem. This was true of Luther in Wittenberg, Bucer in Strasbourg, Zwingli in Zurich, Calvin in Geneva, and Knox in Edinburgh.
I praise God for Luther, but I also praise God for Melanchthon, who complemented and enhanced Luther personally and ministerially. God gave us Zwingli, and he gave Zwingli the indefatigable Bullinger. He gave us Bucer, but he gave Calvin to Bucer at the right time and for the right season. He sent Calvin back to Geneva, the citadel of the Reformation, and gave him Theodore Beza. From the womb of Geneva and the mentorship of Calvin, he gave us John Knox. And he gave to Knox the ever-faithful Christopher Goodman.
The magisterial Reformers were magisterial because the hand of God's providence was manifest in multiple ways and for multiple reasons. One of those ways was the gift of competent leaders to complement them personally and ministerially.
These Reformers were leaders with unbelievable passions, gifts, and devotion, but magisterial gifts and strengths inevitably come mixed with significant weaknesses and blind spots. God addresses these shortcomings by providing leadership plurality, resulting in a team of leaders who not only exercise complementary gifts but also forge relationships of personal accountability.
Life Takeaway: Effective leaders reject solo leadership for the sake of increased effectiveness and accountability. They also reject leadership teams that ultimately serve the primary leader. Instead, they developed "teams of leaders" which the primary leaders serve in order to multiply, mobilize, and motivate leaders in the church and from the church into the world.
3. Christian education is a priority that will bless both church and community.
In my study of the American colonial period I was struck by the consistent action of the colonists: on arrival they immediately built a church—a place for worship and thanksgiving. Then they built a home that would initially be sufficient for the bare necessities of family life. Then, before establishing a reliable community infrastructure or reliable food supply, they built a school. Not only did the school educate church members, it also provided an initiative to educate the entire community.
It struck me that 17th-century colonists were doing what the 16th-century Reformers did while in exile. The Reformers established a robust gospel church for worship and discipleship as the first priority, one matched only by the need for a family home. Then Bucer, Zwingli, Calvin, Luther, and Knox established schools to educate both the covenant community and also the general population.
They were committed to carrying out both the Great Commission ("teaching them to observe all I have commanded you") and to the Great Commandment ("to love the Lord with all their mind . . . and to love their neighbors") by providing public education from the church to the community. They launched a school to train leaders for the church and the family, and also to prepare leaders from the family and church to serve the community.
Life Takeaway: Christian education is not just a parental commitment to our children, it's also a gracious gift from the church to benefit the community. It should be designed to educate the public in general and mentor civic leaders as well from a biblical worldview.
Toward a New Reformation
These insights are selective but by no means exhaustive of the many valuable lessons embedded in the Reformation. In many ways the cultural climate for today's gospel ministry is similar to that era, revealing the need for another gospel awakening.
National gospel awakenings only come through robust God-glorifying, Christ-exalting, Spirit-filled, prayer-empowered, and gospel-saturated churches. This needed revival awaits a reformation among pastors—one that will provide the church with ministers committed to the mission, message, and means of ministry prayerfully focused on God's unstoppable Word.
---
Editors' note: Join us for our 2017 National Conference, "No Other Gospel: Reformation 500 and Beyond," April 3 to 5 in Indianapolis. Several workshops and focus gatherings will explore the relevance of the Reformation for today. Browse the full list of 65 speakers and 50 talks—and register soon!