Planting a church is no easy task. New church planters often ask about problems and challenges they might face in the early years.
We could easily list a dozen or more common problems, but three would be near the top for many new church planters: a leadership problem, an emotional problem, and an outreach problem.
Being aware of these three issues can help a planter avoid paralyzing frustration and lead to a healthier first few months or years.
1. Leadership Problem: Laying on Hands Too Soon
In the dynamic environment of church planting, most planters are overworked and eager to delegate. They tend to delegate to almost anyone willing to take one of the many assignments: running children's ministry, teaching small groups, coordinating setup teams, helping lead musical worship, spearheading community outreach. With hundreds of volunteer hours needed to establish a vital ministry, the church planter is tempted to lower his standards and let any warm body serve or lead.
When church planters report their worst mistakes, one of the most common is: "I laid hands on too soon. Even though I knew it was a major risk, I fell into the trap."
Paul warned against ordaining leaders before they're ready—"Do not be hasty in the laying on of hands" (1 Tim. 5:22; cf. 3:6)—and the general principle may be applied to almost any level of leadership. Instead of giving permanent jobs quickly, slow down and hand out jobs—especially positions—to those who have earned them by their faithfulness in smaller duties (Luke 16:10).
Make assignments on a short-term basis. Instead of saying "Great, you are our children's ministry director," say "For the next three months, why don't you try leading children's ministry and then we'll see how it's going?"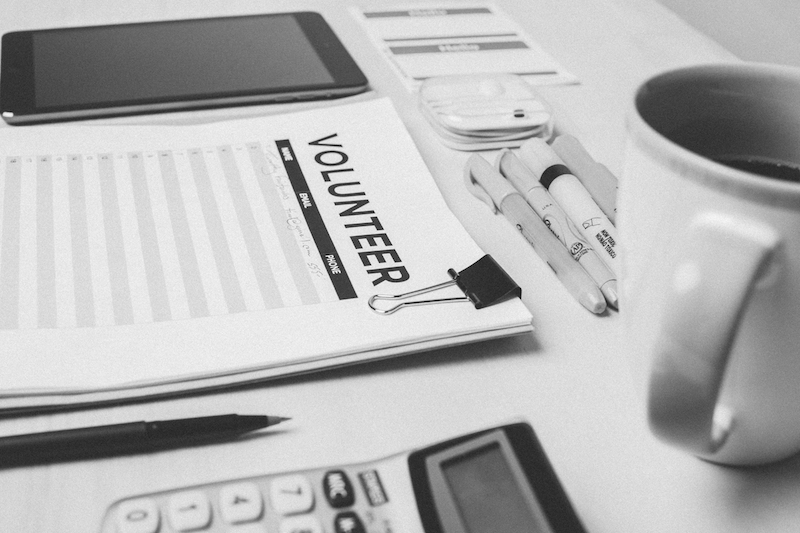 2. Emotional Problem: The Roller Coaster Ride
Ask a church planter how he's doing, and you may hear: "Attendance was up last week, and I was doing great, but six families were gone this week, and I was worried we might not make it."
A planter's emotional life will, to some degree, follow his sense of success or failure week by week. This is largely tied to attendance and finances. It's not easy to get off that roller coaster, but three strategies may help:
Remember your call is not to worldly success, but to faithfulness: "It is required of stewards that they be found faithful" (1 Cor. 4:2). Paul doesn't say we must be found famous or fabulous—just faithful.
Rejoice in those showing up, and minister passionately to those the Lord has given you. In the early days when I was preaching to 30 people each Sunday, I often reminded myself that these are the people God wants me to reach todday, and I aimed to preach his Word fully with no regrets.
Recognize your ultimate joy in life is not, and should not be, the degree of human success God grants your church, but rather the degree of love he lavishes on you. Let the Father's love fill you daily with joy as he pours out his love through the Holy Spirit he's given us (Rom. 5:5).
3. Outreach Problem: Compromise to Reach Culture
Church planters are an outreach-oriented crowd. If you want their attention, start a sentence with: "We really began to reach people for Jesus when we. . . ."
I'm no different. As one who loves seeing people come to Jesus, and who loves the church, planting made sense to me. The tension arises, however, when we sense conflict between reaching people and compromising Scripture in order to get a hearing.
Early in our plant we had unmarried cohabitating couples who attended worship and small groups. We constantly wrestled with the question, "When do we call them to repent—before or after they become Christians?"
Questions surrounding single-gender marriage and transgender bathrooms are often treated as the "third rail" of preaching in a church plant. Many pastors feel forced to compromise, assuming they must avoid controversial topics in order to gain a hearing for the gospel—or to simply survive.
This problem is not new. Yet in the New Testament, church planters boldly called their hearers not just to see the love of Jesus, but to repent and believe (Mark 1:15).
While in Athens Paul preached, "The God who made the world and everything in it, being Lord of heaven and earth, does not live in temples made by man" (Acts 17:24). As he preached, he was standing in the shadow of the Parthenon—the temple to Athena, goddess of the city—and proclaiming it was empty of any real God.
And of course our Lord himself didn't appear to feel a tension between the call to repent from sin and the call to trust him. As he told the young ruler: "One thing you still lack. Sell all that you have and distribute to the poor, and you will have treasure in heaven; and come, follow me" (Luke 18:22).
When we're tempted to compromise God's truth to proclaim a palatable message, remember that you minister primarily for the smile of one: Jesus. Proclaim his Word faithfully, and let the Lord of the harvest decide who will go away sad and whom he will save.
Lean on God's Means
As we face challenges in church planting, we can live in the assurance that as we turn to God and his Word, we will find both direction and courage to plant churches by the means he has ordained.
Indeed, it is by his Word alone that we are "thoroughly equipped for every good work" (2 Tim. 3:17)—yes, even overcoming obstacles in forming new churches.