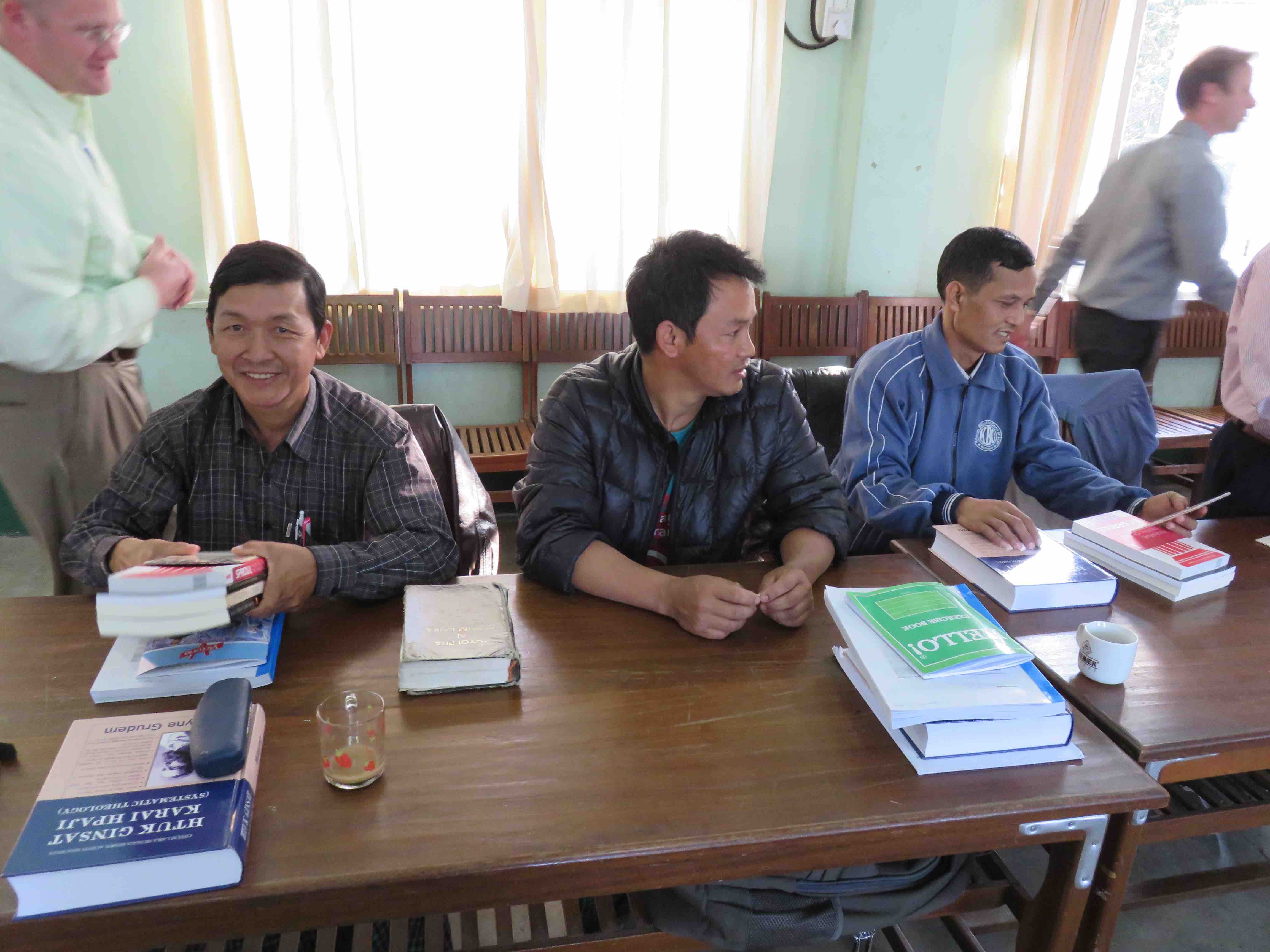 I will whistle for them and gather them in, for I have redeemed them, and they shall be as many as they were before.Though I scattered them among the nations, yet in far countries they shall remember me, and with their children they shall live and return. (Zech. 10:8–9)
How I love this promise. God is reaching the nations. He is determined, and no one is going to stop him. Amazingly, we're each invited to get in on this. Individuals, churches, missionaries, nationals, and ministries are active in this global cause. And they are going from everywhere to everywhere.
By the grace of God, this past year at TGC International Outreach was one of our most active. Because of your partnership in giving and through Packing Hope, 2015 saw more than 120,000 free resources go out to help equip church leaders in more than 80 countries. Take a moment to read some of the statistics below, then browse some of the quotes we received from our partners.
Please pray with us that God will do what only he can: cause his Word to explode in the hearts of those called by him to lead his church.
And please consider joining us in 2016.
Development and Distribution
In 2015 the Lord provided new Theological Famine Relief resources through $275,000 in financial gifts and $425,000 in donated resources; 25 titles by 20 authors in 12 languages.
Through our partnerships with many of you, we distributed 120,814 resources (50 percent increase over 2014)—60 titles in 16 languages to 81 countries.
Where Resources Went
Argentina, Austria, Belize, Bolivia, Brazil, Bulgaria, Cambodia, Cameroon, Canada, Chad, Chile, China, Colombia, Congo, Costa Rica, Croatia, Cuba, Czech Republic, Dominican Republic, Ecuador, Egypt, El Salvador, Ethiopia, France, Germany, Ghana, Greece, Guatemala, Haiti, Honduras, Hungary, India, Indonesia, Iraq, Ireland, Israel, Ivory Coast, Japan, Jordan, Kenya, Lebanon, Liberia, Lithuania, Malawi, Mexico, Moldova, Morocco, Mozambique, Myanmar, Nepal, Nicaragua, Niger, Nigeria, Panama, Peru, Philippines, Puerto Rico, Romania, Russian Federation, Rwanda, Serbia, South Africa, South Korea, Spain, Sudan, Swaziland, Sweden, Taiwan, Tanzania, Thailand, Tonga, Tunisia, Turkey, Uganda, Ukraine, UAE, Uruguay, Zambia, Zimbabwe.
Two Key Projects
First, an exciting project in partnership with Crossway in which more than 55,000 ESV Global Study Bibles have been distributed to 46 countries.
Second, many of you partnered with us to fund more than 60,000 copies of a book addressing prosperity theology, which will go into print in 2016.
Partner Quotes
When we donate books for Theological Famine Relief, we ask our partners to share with us what impact they hope for when taking resources to the field. Here are some of our favorites from 2015:
Iraq (Arabic): Fifty Reasons Jesus Came to Die
"My main purpose in securing these books is for staff discipleship. . . . The harvest is ripe here. I have daily contact with young believers who are in their infancy in Christ. They are wrestling with the Bible and growing in knowledge and grace." (Karla)
Tunisia (Arabic): Fifty Reasons Jesus Came to Die
"These will be distributed to national believers who have shown themselves firm in their faith and desiring to grow. We hope they will be strengthened in their faith, treasuring Jesus more than ever, and growing in their ability and desire to share their faith with others." (Mary)
Egypt: English Pastors Book Set
"These resources will be great tools in the hands of church leaders. They will enable them to effectively minister the gospel as they read . . . and know about critical subjects like preaching and apologetics. The Study Bibles in particular will provide an in-depth knowledge of the text's background, context, maps, study notes, interpretation, and application." (Sherif)
Uganda: English Pastors Book Set
"The need for resources is huge and Ugandans are hungry to learn and drink in from whatever source is available to them, thus the need to give them good resources. There is too much bad theology . . . [and] precious few places to buy them in Uganda and far too expensive." (Chris)
Sudan: English Pastors Book Set
"We will give them to three different pastors of three area churches as well as to ministry leaders on the ground in South Sudan. We are longing to see the people grasp the fullness of the gospel of grace and mercy. We are earnestly praying that they will be impacted by the emphasis of what God has done for them in Christ." (Jonathan)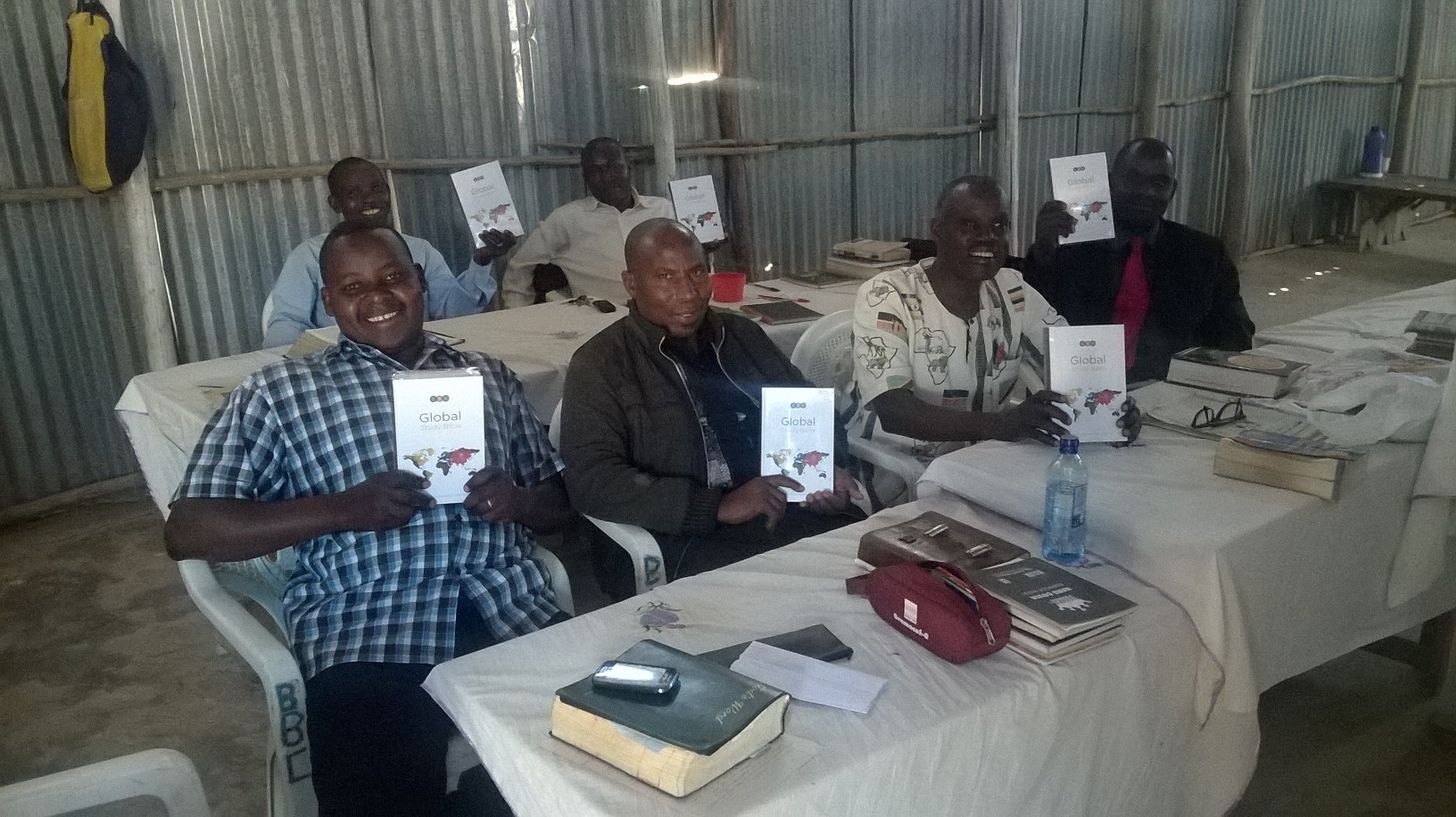 Kenya (English): The Whole Story of the Bible in 16 Verses
"We will distribute to various village pastors and some students. There is little to no understanding of biblical theology here. The Old Testament is loved, but not often seen as connecting to Christ. I hope this book will introduce biblical theology in a simple way." (Alice)
Myanmar: English Pastors Book Set
"I will give them to my local partner . . . and he will distribute the books to the pastors attending the pastors' conference. It is my desire to encourage the pastors in general and specifically in their preaching and church planting ministries." (Mark)
Niger (French): In Our Joy
"We have a conference for the pastors . . . to teach them on the mission of the church. Many of these pastors are not seminary trained. This book in their language will aid in helping them have a better grasp of the Bible." (Alan)
Congo (French): In Our Joy
"We work in the poorest and most conflict-ridden region of the Democratic Republic of Congo. Where the government is plagued by corruption and not trusted by the people, the local pastors have influence. We pray that God would use these resources to further equip and empower the local pastors and leaders . . . that it would help build a new generation of responsible, ethical, godly leaders for the region." (Jane)
Japan (Japanese): The Supremacy of God in Preaching
"[We are holding] a conference of pastors who will be attending Bible training on expository preaching. We hope pastors in Japan will be stimulated to preach more effectively by reading this book." (Stephen)
Nepal (Nepali): The Dangerous Duty of Delight
"We will be distributing these to all the leaders we train so they can go back to their villages and have some tools to help them share the gospel. We pray that these leaders will be used by God to transform their villages with the hope of the gospel." (Alistar)
Ecuador: Spanish Pastors Book Set
"I would like to see indigenous pastors, who have very little Bible education, being faithful to the call of Christ, and equipped with a greater understanding of theology through these resources." (Stephen)
Honduras (Spanish): The Gospel-Centered Life
"Bible-saturated resources for these pastors are very limited or non-existent. Many of them are in small villages and walk across mountains to come to the pastor's conference . . . They are so hungry and we desire to be a means by which they can receive helpful, gospel-centered books for their ministry with their people." (Ben)
Argentina (Spanish): Worship Matters
"Due to absence of any solid theological worship material in Latin America, this book will definitely bless all who read it. We think this is possibly one of the most complete and theologically sound resources available, so we're very glad it's now available in Spanish." (William)